What the CEO of Parkrun can teach us about more authentic leadership styles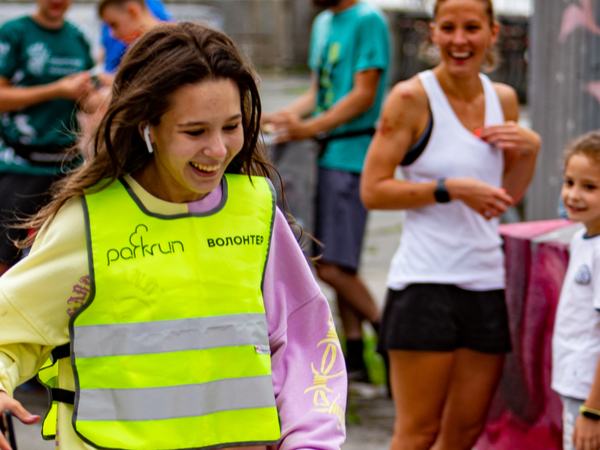 There is no greater insult for a leader than to be accused of an absence of leadership at the top of the organisation they are supposed to be running. Yet the bravest Humans are prepared to give it a go. Not an absence of leadership per se, but an absence of top-down leadership. The idea that less is more has caught on but the question remains how to implement it.
Nick Pearson hasn't quite sacked himself but you suspect it might not be out of the question. As the unflashy chief executive of Parkrun, he oversees a very modern brand that powers 350,000 runners of all abilities on a timed five-kilometre run every Saturday morning – when Covid-19-enforced social distancing allows.
It is not a charity so much as a movement. Parkrun has a laudable mission: to be free forever and to support the least active communities. Its popularity sees to it that #parkrun trends on social media most Saturday mornings. And rather than adopting the elite sports target to go faster and faster, it prides itself that its average running time is going up as far-from-fit people give it a try.
Parkrun is also a wonderfully British institution that exists only because of legions of volunteers, in this case 35,000 people who show up every weekend to marshal the course and time the runners. Pearson, who took over running the organisation from its founder in 2015, is clear about his place. It has much in common with a Diplomat [type of leader]. "You definitely can't lead by memo, by directive or by too many rules," he said in 2019. "You lead them predominantly by vision, by culture, by championing what they are doing, by showing the world the positive impact they are having."
Learn more about different leadership styles
Check out CMI's useful guide to management styles to learn about the most well-known models and approaches as well as assess, develop and adapt your personal style. CMI members can also log in to ManagementDirect and search for 'management styles' to find videos, think pieces, and books to explore the topic further.
Guide to management styles
ManagementDirect
Less is more
Parkrun began life as the Bushy Park Time Trial in Teddington, Middlesex, the leafy border of London. The founder Paul Sinton-Hewitt was a club runner who had just lost his job and was suffering from a leg injury. For his first event in October 2004, 13 entrants took part. A second regular event, on Wimbledon Common, was added in 2007. For a long time, Sinton-Hewitt funded the organisation until a first sponsor was recruited in 2009. Eventually, he put Parkrun into a charitable trust.
Since then it has spread to 22 countries and amassed 7 million registered runners. The dedicated grass roots effort means that someone running in Soweto or San Francisco is guaranteed the same experience. Somehow it has stayed small at the centre with just 43 permanent members of staff.
Much of that is down to Pearson. He had previously been managing director of Sweatshop, an independent specialist sports retailer that had its own running initiative. His challenge at Parkrun was to create a workable model from a brilliant idea. With the mindset of one of the organisation's participants he aimed for a sharp focus that stripped away any extraneous activity and kept the money purposefully tight. Pearson wanted enough income to cover costs, but didn't want to festoon each event with sponsors' messages which, because of Parkrun's popularity, he could easily have done.
"I think the future for almost all organisations is redefining what lean is and what productivity is," this Human [leader] said. "I think there is a lack of focus and therefore organisations built around things that they don't need to be doing and shouldn't be doing because they have lost what that focus is."
Pearson added, "(I have to) make sure we are absolutely doing the maximum we can with the minimum level of resource and investment. That is how we will be sustainable for ten and 20 years. We won't be sustainable if we build a model that needs to double in size every two-and-a-half years like our participation is (doing), because our costs will spiral and spiral."
James' book, The Nine Types of Leader, is out now.
Image: Shutterstock/nms1980
You might also like these posts on this topic:
Don't miss out - get notified of new content
Sign-up to become a Friend of CMI to recieve our free newsletter for a regular round-up of our latest insight and guidance.
CMI members always see more. For the widest selection of content, including CPD tools and multimedia resources, check out how to get involved with CMI membership.