Article:
9 Ways The Apprenticeship Levy Has Changed Britain
Wednesday 21 November 2018
The apprenticeship levy is having a dramatic effect on vocational training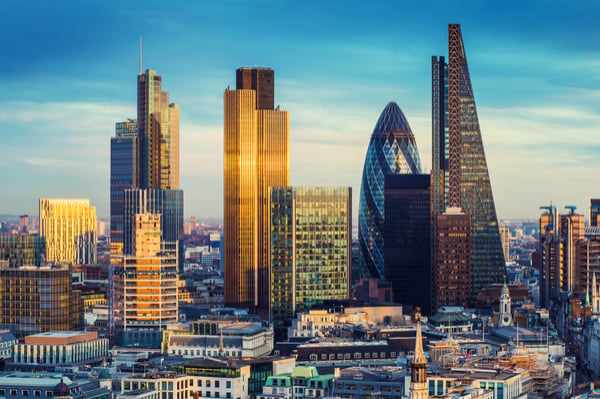 Amid speculation about the changes to apprenticeship funding, we look at the impact that the Apprenticeship Levy has had during the past 18 months.
1. The Levy Has Given Employers A New Way To Plug Critical Skills Gaps
This is a seriously tough time to recruit top-quality people. According to a July report by the Open University (OU), organisations across the UK are having to spend £6.3bn on recruitment fees, temporary staffing, salaries and additional training to remain productive.
The OU's Business Barometer also found that most organisations have struggled to find workers with the right skills in the past 12 months. And three in five senior business leaders surveyed (61%) report that the skills shortage has worsened over the past year.
Then there's Brexit, likely to have a further, significant impact on the availability of skilled employees.
In these circumstances, it's little wonder that upskilling and training are rising up the agenda, and that the benefits of the apprenticeship model – in terms of career entry and progression – are becoming increasingly apparent to employers.
More than three in five business leaders (61 per cent) agree that the Apprenticeship Levy – introduced in April 2017 by the UK government to encourage greater investment in work-based training – should help to reduce the skills shortage in the next five years.
2. Alternatives To Traditional Degrees Are Emerging
In the past, apprenticeships were perceived as being only for people with lower-level skills and abilities. Not any more.
Post-Levy, you can get a degree but without the student debt. Among the fastest-growing types of apprenticeship are higher and degree-level apprenticeships, with all tuition fees paid by the employer.
For employers, degree-educated apprentice-employees can play an important role in addressing higher-level skills gaps. For students, these new degree apprenticeships provide an alternative to full-time university courses – earn while you learn.
York St John University, for example, has developed work-based higher and degree apprenticeships in collaboration with employers – including the Chartered Manager Degree Apprenticeship (CMDA) – to give aspiring and existing managers the opportunity to gain a BA Hons in management and leadership.
And Barclays has announced it will become the first UK bank to offer master's apprenticeships. The scheme, launched in partnership with Cranfield School of Management, will be funded by Barclays and lead to an MSc in business and strategic leadership.
3. Employers Are Focused On The Link Between Management And Productivity
There's growing evidence of the link between leadership, management and productivity. The Office for National Statistics has found that a 0.1 per cent rise in management effectiveness leads to a 9.6 per cent rise in productivity. So employers beyond traditional 'apprenticeships industries', such as engineering and construction, are prioritising training in leadership and management skills, and seeing the Levy as a smart way to do this.
"The fastest-growing degree apprenticeship has been in the management and leadership space, as employers recognise this is about tapping the skills they need to drive business growth," says CMI's head of apprenticeships, Ali Cox. "The early adopters who have been harnessing the Levy are already seeing the benefit and becoming strong advocates for apprenticeships."
To meet this demand, according to a recent survey, 40 out of 113 universities are creating specific MBA courses to make full use of the Levy. Aston University is one of the first, and recently welcomed its first executive apprentice MBA degree students.
4. For Women, Apprenticeships Are Opening Up New Leadership Pathways
With businesses under pressure to open pathways to female leadership, the Apprenticeship Levy may turn out to be a game changer. Already, the number of women starting apprenticeships in England has been higher than men every year since 2010. And, with female apprentices outnumbering men in degree-level apprenticeships, we could see more women in business moving into leadership positions.
We wrote about one such female leader in the previous edition of Professional Manager. "The CMDA just seemed a perfect fit. I think it was the fact that you can learn on the job – that's what I really wanted," says Olivia Smith, who is studying a degree apprenticeship at Pearson College in London. Currently an assistant brand manager at Unilever, Smith has worked in the supply chain at Tesco and in the water innovation team at Unilever, and she's also set to begin working at IBM.
She says: "You have to be prepared to work hard. I think there is a perception that apprenticeships are easy, but they're not. It's full-on and the companies that we work for are demanding of their staff – that's why they're so successful."
5. Existing Workers Are Getting A Second Chance At Development
KFC became one of the first companies to take advantage of the Apprenticeship Levy when it enrolled existing staff on degree apprenticeships. A business management degree has been specifically designed to allow the fast-food chain's staff to combine work with study, attending lectures and completing assignments under the guidance of academics in De Montfort University's Faculty of Business and Law.
The degree has been accredited by CMI, which means the graduates automatically gain a Level 5 qualification in leadership and management along with their BA Hons degree.
"This opportunity to study for a degree is something that we as a brand can talk about to create pride and excitement among our staff. It has been transformative for us," says Neil Piper, chief people officer at KFC.
"Lots of organisations are using the Levy for new talent, but many are also seeing the opportunity for upgrading talent already within their organisations," says CMI's Keith Richardson. "At KFC, one of their apprentices is 67. Apprenticeships are now seen as open to all, from those at the start of their career to those nearing the end who want to finish on a high."
6. Leadership And Development Has Been Revitalised
Having access to funds through the Levy has prompted many big employers to refresh their thinking about learning and development (L&D), and to bring in fresh young talent.
In fact, the UK's top-performing businesses are putting employee L&D at the heart of their strategy, according to one survey. The UK L&D Report 2018 (by training portal Findcourses.co.uk) shows that, even in the current volatile climate, 94 per cent of the best performers surveyed say L&D is critical to success.
Such companies enjoy the lowest turnover of staff. Of the companies spending above the national average of £300 per employee on training, none have a retention rate of less than six months. They are also twice as likely to say their employees are highly satisfied.
The Levy has started to drive more strategic workforce development, says CMI's Ali Cox. "It is driving renewal and revitalisation, and giving employers a prompt to think more strategically about what they are doing."
7. Supply Chains Are Getting A Learning Boost
At builders merchant group Travis Perkins, head of education and learning Louise Powell has used the Levy to review which L&D activities happen at the centre, and what takes place in its various divisions.
"We support and help design the materials from the centre [many are modular-based], but we think the L&D should be done in the division, closer to the customer," says Powell.
Travis Perkins is using apprenticeships to help increase the quality of some of the one-off training that is happening around the organisation, but also building a wider understanding of apprenticeship design.
"L&D has become a bit obsessed with 'programmes' over the years," she says. "But we are challenging the idea that everything has to be a programme, and explaining to our divisions that often they can do something quick and small that has a big and almost instant impact."
8. SMEs Are Being Reinvigorated
Levy-payers can transfer a proportion of their apprenticeship funds to other employers. This means that large employers can share the Levy among companies in their supply chain, and it should result in smaller firms being able to upskill their workers and recruit new apprentices, thereby securing skilled workers for their future – and for the good of the UK economy.
9. Learning Now Has A Focus Point In Organisational Life
At the Royal Berkshire NHS Foundation Trust, 50 staff enrolled on a CMDA at Henley Business School.
"The trust is already seeing a shift in terms of performance, because the CDMA has brought together staff with management responsibilities – from porters to consultants – around a common purpose of improvement," explains CMI's Ali Cox. "Previously they worked in silos; now they share an understanding.
"The opportunity to learn in mixed groups across an organisation, or even on mixed programmes with other companies across sectors, is providing a stimulus for innovation and problem-sharing."