Article:
How to Build Your Personal Brand
Wednesday 19 June 2019
Your personal brand is the reason you get job offers, win promotions and build meaningful professional connections. It's crucial that you get it right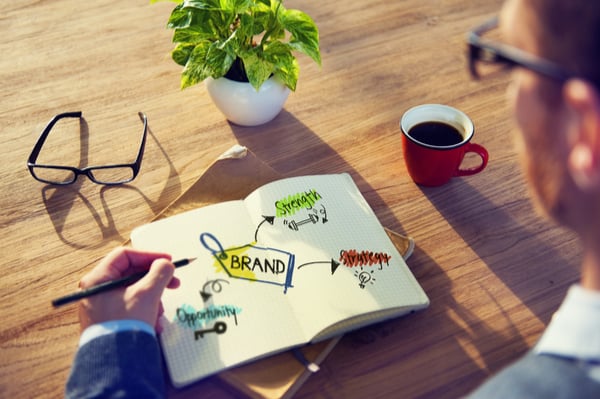 Essential learnings:
Be consistent and authentic
List out your assets
Pick the right platform
Your personal brand is what makes you stand out from people with the same skills as you. Think about your LinkedIn page: what does it say about you? What about your Facebook page? It's how you act and dress, your personality, and the way you build and maintain professional relationships.
"Online, your brand is reflected by the content and tone of the posts you make and the ones you like and share," says career coach Steve Hemsley. "Are you following industry influencers and joining the conversation to get your own brand noticed?"
The CMI Professional Standard does apply in this case – it's all about being able to reflect on your own performance and understand your strengths and weaknesses.
1. Evaluate Yourself
To build your personal brand, start by evaluating the 'assets' of your brand. List your skills, interests, values and beliefs. Many people do not have a true view of themselves, either undervaluing themselves or giving out the wrong signals. The important thing here is to be 100% honest with yourself – a personal brand must be authentic above all else. You want to channel what's authentically 'you' into a presence that really sells your strengths.
You can always ask friends, colleagues or a mentor to help you to assess your strengths – you should be able to recognise when you need to ask for help. "Invite other people to provide some insight into how you are regarded and perceived, but insist on good and bad objective feedback," says Hemsley. "Perhaps you are not seen as a team player or, more positively, you are considered caring, considerate and collaborative."
Think about who you're aiming at – look at the LinkedIn profiles of people who work at companies you'd like to work at. Think about what your aims are, and who you might need to influence. You should be able to appropriately use negotiation and persuasion skills and build on internal networks.
2. Your Offline Brand
Your offline and online brands need to be consistent. Again, the important thing is to be authentic; people will see through a false persona. You need to believe what you're saying. Think about how colleagues see you and what elements of your personality you want them to see.
Start conversations, ask questions and take a genuine interest in the answers. How you build your network depends on you – extroverts might thrive in group settings, while if you're more introverted, building deep, strategic relationships through one-on-one conversations could prove more effective for you.
You should be able to communicate accurately using written, verbal, non-verbal and symbolic media – each of these plays a part in your personal brand.
3. Building Your Online Brand
Piecing together an online brand can be a slower process than offline networking – you're competing with a lot of content. Picking up the phone or networking at an event usually yields faster results, but that doesn't mean it's not worth doing.
"A candidate's online presence tells recruiters things a CV doesn't, like how well connected you are within your industry," says Luke Robért, specialist consultant at Acorn Recruitment. "Having mutual connections with your future employer certainly ticks a box."
Think about the most appropriate platforms for you to use in order to reach the right people. LinkedIn is usually the first port of call for professionals looking to shape their career and build a network. Depending on the sectors you're interested in, platforms such as Instagram and Twitter may also be useful.
"LinkedIn and Facebook should give a good indication of your business experience, technical knowledge and people skills," says Hemsley. "On Twitter, try to follow industry thought-leaders."
Make sure your skills and competencies are up-to-date and relevant on your profile. Profile photos should be recent and professional. It is also important you can be contacted easily via your online profile – make sure you respond if people get in touch. Ensure the language you use is clear and the messages you pass on are understood.
The Five Elements of Personal Branding
Energy: The energy that you exude affects whether people choose to engage with you. This includes your tone of voice and the way you write at work. It doesn't mean you have to conform to a certain 'energy' to make an impact – it's about understanding your own 'energy' and learning how to channel it. A quiet or thoughtful approach may be more appropriate for you, for example.
Credibility: If people are going to buy into your personal brand, they need to be reminded of your skills and knowledge, and what a valuable resource you can be. We cannot emphasise enough – be authentic
Investment: How willing are you to invest in building relationships online and offline? Will you put in the hours to network and make relevant contacts?
Goals: Are you clear about what you want to achieve in your career? Are your professional goals aligned with your employer or potential employer's objectives and your personal ambitions?
Personality and Values: Think about what makes you different. What do people like about you? What do you care about and what is important to you?
CMI Members get access to expert resources to help you build your personal brand. Try them by logging into our Career Development Centre
Not yet a member? Access thousands of resources by joining now
Image: Shutterstock