Article:
CMI Highlights – 9 August
Wednesday 09 August 2023
Management achieving results in the NHS, new flexible working guidance and weight discrimination at work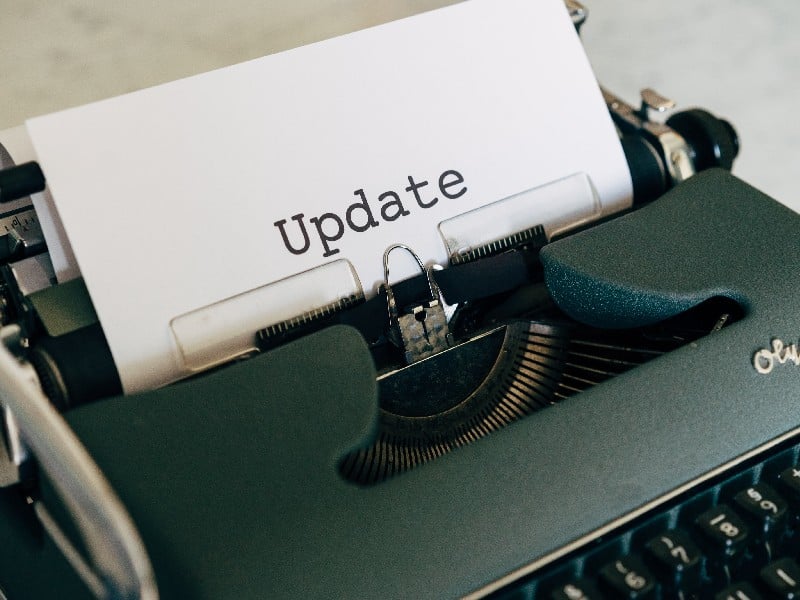 Dear all,
It's often said that the problem with the NHS is "too many managers". At CMI, we disagree: we believe that better equipped managers means better performing public services. 
According to CMI's recent research in collaboration with the Social Market Foundation, more than one in four NHS managers said senior leadership in their healthcare organisations was "ineffective". But by investing in our healthcare managers, we can turn that around.
We asked former BBC Europe business correspondent Nigel Cassidy and talented photographer Fabio De Paola to visit North Staffordshire Combined Healthcare NHS Trust, the current "Trust of the Year" – and whose operational team is largely made up of Chartered Managers – to discover what the wider NHS can learn from their success. Read the full story here.
We've got plenty more insights for you this week about helping your organisation to achieve results:
"It is UK plc that has lost out"
In a piece for The Guardian, CMI's CEO Ann Francke OBE asked whether NatWest's Alison Rose CMgr CCMI, who recently resigned, was held to a higher standard than male bank bosses, exploring instances of others who have made serious mistakes but appeared to have avoided similar consequences. 
Ann said that this "sends a worrying message to women looking for a seat at the top table" at a time when we are looking to increase women's representation. "Whatever drove this fortnight's high-octane discourse, by letting it claim an exemplary leader, it is UK plc that has lost out." Her comments also appeared in publications such as City AM, Reuters and The i.
Flexible working bill
You may have seen that the Flexible Working bill has finally made it through parliament and into law. CMI research found that only one in four managers understand flexible working legislation, while less than one in five are utilising it. So here's a quick overview of the main changes you need to be aware of:
Employees will be able to file two requests within 12 months (rather than just one request) and will not have to explain how the request would affect the business.

Employers will have to confirm whether they are accepting a request within two months (rather than three) and will have to discuss any alternative options before rejecting a request.
If you want to learn more about your rights around flexible working, check out this refreshed guidance from Working Families, developed with the support of the Government's Flexible Working Taskforce (which CMI's policy and innovation manager, Hamish Shah, has been sitting on).
Weight discrimination in the workplace
New research from Pearn Kandola has found that weight discrimination is a prevalent issue in workplaces. CMI's Caroline Mallan took part in a discussion with Stephen Jardine on BBC Scotland, saying that "a forward-looking, progressive organisation will already be thinking about how they treat people" and employers are only harming themselves if their policies or practices fail to attract the best talent.
She pointed out that, while obesity is not a protected characteristic, there are links between factors such as lower socio-economic background and higher BMI.
Listen to the discussion here (starts 2:33:17; Caroline from 2:42:30; available until 31 Aug).
Is our skills gap increasing inflation?
In response to the Bank of England's interest rate raise, Anthony Painter, policy director at CMI, said: "While there are many factors behind the UK's persistent inflation, a significant amount of that inflationary pressure is wages – the result of the country's tight labour market that is being squeezed even further by our chronic skills shortages."
For example, new CMI analysis, which was recently featured in a Business Leader article, also shows a huge demand for management skills in the West Midlands that outstrips supply. That's not to mention, as Anthony explained in an interview with The Guardian, the practical skills required to adopt AI, which are currently lacking among businesses. 
"Policies that address the skills gaps and get the people who are not working due to ill health back into paid employment has to be a priority," added Anthony.
Have a great week.
Kind regards,
Ian
You might also like these posts on this topic:
Don't miss out - get notified of new content
Sign-up to become a Friend of CMI to recieve our free newsletter for a regular round-up of our latest insight and guidance.
CMI members always see more. For the widest selection of content, including CPD tools and multimedia resources, check out how to get involved with CMI membership.