Your Practical Guide to the Perfect Personal Development Plan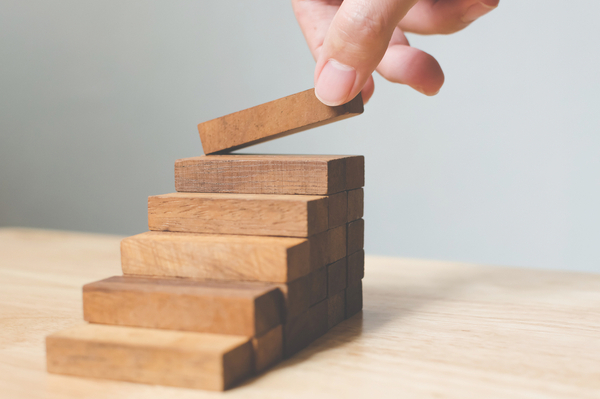 As a new season begins, many of us will look to boost our careers. Here is some advice from one Chartered Manager on how to support your career growth.
1. How to Define a Personal Development Plan
Start by identifying where you currently stand within your field and then define where you would like to be after progression. This will give you a measure of the gap you are seeking to bridge through training and experience.
In establishing a purpose or direction, you must take note of the reality of the sector or organisation that you work in. It's important to link your plans to the organisation and/or the sector's needs. Do reach out to your manager, colleagues, a coach or a mentor for help on this.
My top tip? The success of your personal development plan will hinge on your enthusiasm. To ensure you remain inspired to develop your skills, think about what you are interested in and what you are good at.
2. Why You Should Ask Your Own Line Manager for Help
Managers play a crucial role in helping to establish employees' goals. On a practical level, they must ensure that business plans are up-to-date in order to expose potential development opportunities.
Make sure you schedule regular reviews and appraisals to share your professional progress and aspirations. Well-rounded employees help an organisation to achieve its objectives – it's a win-win situation.
3. Find the Best Way to Achieve Your Goals
Establish your learning style. As CMI rightly highlights, some individuals learn by trying out new things or experimenting, while others prefer to carry out research or sit back and observe situations.
In my experience, companies that recognise the diversity of their workforce offer a variety of training, development and education opportunities. In-house options such as technical training and work shadowing schemes are a valuable addition to external and bespoke training courses.
In addition, make use of information from professional bodies such as CMI, government agencies, reliable online resources and your professional and personal networks.
4. Talk About Time Frames
T: Specific, Measurable, Achievable, Realistic and Timely.
It is essential to have time limits set out in your action plan. Both shorter and longer time frames could apply to different goals, for example a one-day training course versus a one-year secondment.
Time goals should be challenging to maintain momentum and enthusiasm.
5. Set New Goals as You Make Progress
You may find that you identify more goals during the appraisal process. Each appraisal is also an opportunity to assess whether a certain learning style is appropriate or needs to change to give better results.
6. Be Aware of the Pitfalls of Personal Development Planning
I think the most challenging part of personal development planning is defining a purpose. I'm a great believer that observation and research of others' careers is time well spent for this.
It can also be difficult to determine your learning style. To help you, complete a learning styles questionnaire, such as that devised by Peter Honey and Alan Mumford.
7. Keep Going
A personal development plan is something that an individual should have at all stages of their career.
I maintain a personal development plan to keep on top of my own professional goals. Whether I have looked to get a promotion, to diversify my experience or to refocus myself within my role, I set new targets to keep myself motivated.
I regularly seek the advice from my mentor and I have identified sponsors who keep me en route to achieving progression. Like most career-focused individuals, my Personal Development Plan continues to be a work in progress.
Image: Shutterstock