Article:
Employers need older workers to fill skills gap
Wednesday 22 July 2015
With an ageing population and a decline in the relative number of young people leaving education, firms will need to look to the over-50s to staff their businesses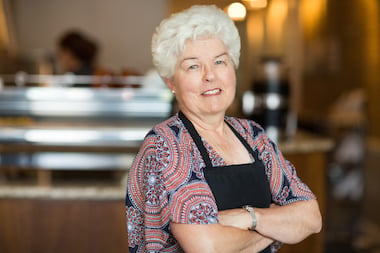 Businesses are set to suffer from failing to provide enough suitable employment opportunities for older workers, according to new research from Newcastle University.
By gravitating towards younger employees and recent graduates during the hiring process, the University's Institute for Ageing report says recruiters are limiting themselves by excluding older workers with maturity, experience and different skills.
This is important as over the next decade UK employers will need to fill around 13.5 million vacancies, with only 7 million young people leaving education according to the Chartered Institute of Personnel and Development.
This workforce gap will need to be filled by workers aged 50 and over, which is expected to total a third of the working-age population by 2020. If employers are reluctant to hire older workers, this could prove costly to the UK economy, particularly in regards to spending power.
HOW THE UK'S POPULATION IS GETTING OLDER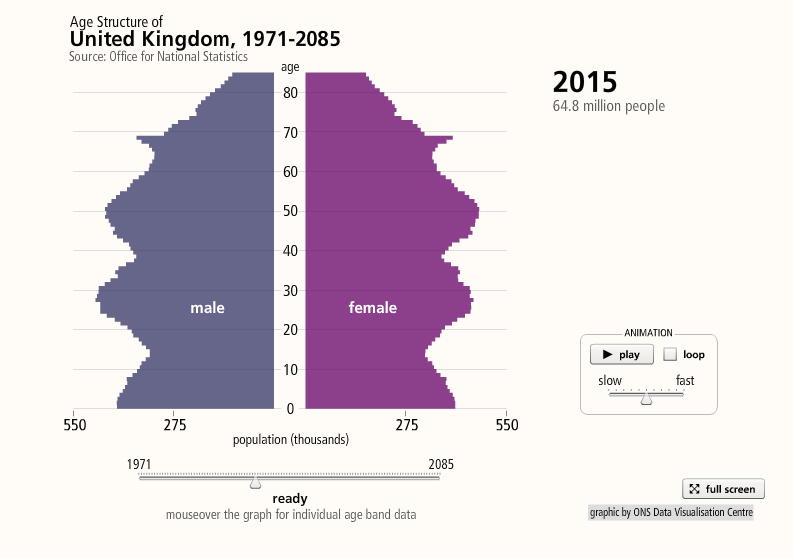 Click image for interactive chart.
Dr Matt Flynn, director of the Centre for Research into the Older Workforce at Newcastle University Business School, said: "Businesses often fail to recognise that older workers can be just as ambitious as recent graduates. There is an urgent need for more learning and career development opportunities for older people, especially for the 126,000 job seekers aged 50+ who have been out of work for over a year."
Dr Flynn said that business groups and the government need to collaborate to ensure that resources are available to older workers looking for new jobs and that the business environment supports the ageing workforce.
He added: "Much is being made of government figures showing that 44% of people signing up for apprenticeships are over 25. However, the Government should be expanding, rather than reigning in, opportunities for older job seekers to get back into work, learn new things and apply their skills and experiences to new challenges."
Among a number of policy recommendations on how to encourage and aid companies to provide opportunities for over-50 workers, the University's Institute for Ageing advises the government to robustly tackle age discrimination, develop additional careers guidance services focused on older workers, such as promoting lifelong learning, and review the guidelines around flexible working to help businesses understand how to promote it to older workers.
Furthermore, the report recommends the authorities should focus support on sectors that can particularly benefit from older workers' expertise, such as the small business sector where firms often suffer from significant skills shortages.
The government would also be well advised to assess companies with a strong track record of successfully hiring and supporting older workers in the UK. Here are three examples of businesses that have made a success of employing staff from older generations.
B&Q
Not many companies can boast about having a 94-year-old employee, but for the DIY retailer it's only the tip of the ice-berg regarding its age-diverse workforce. With no default retirement age and almost a third of its 35,000 workforce aged over 50, B&Q has been specifically targeting older workers for leading roles in their stores since 1989.
Understanding that older workers are more relatable to customers, as they are more likely to be home owners and have some knowledge of DIY, B&Q changed its recruitment policy and has experienced a profit increase of 18%, along with greater customer satisfaction. In addition to training opportunities, employees can choose to work part or full-time allowing staff to adjust their work schedule around their life responsibilities.
British Gas
Led by parent company Centrica, British Gas has used its work-wise programme to actively attract and retain baby-boomers. In line with anti-ageism legislation, the programme allowed staff of all ages to change their working patterns, from different hours to working from home, as well as make sharp changes to its training and recruitment activities.
Enabling workers to have a greater control and balance of their work and personal responsibilities, more than 4,000 workers enlisted to the work:life scheme. In addition to increased staff morale, the move boosted British Gas' reputation even earning the firm an Employers Forum On Age Award.
McDonalds
Committed to delivering lifelong learning and flexible working opportunities to staff, the fast food giant is a major supporter of keeping over-50s into the workforce. In the UK alone, McDonald's employs more than 1,000 people aged 60 and over across two-fifths of its restaurants and they are given the same opportunities to develop their careers as career starters through recognised courses and qualifications, ranging from marketing to customer service. To attract new hires, McDonald's runs "How to get hired" events with JobCentrePlus and Learndirect providing workshops, free career coaching and interview advice to older, as well as younger, workers.
The corporation's desire to recruit and train older workers is based largely on a 2009 study conducted by the Lancaster University Management School, which found employing older workers in its restaurants increased customer satisfaction by 20%. Furthermore, 44% of McDonald's managers believe older workers are great mentors to younger staff.