With the growing popularity of personality and skills tests during the recruitment process, do you even need a CV or resumé anymore?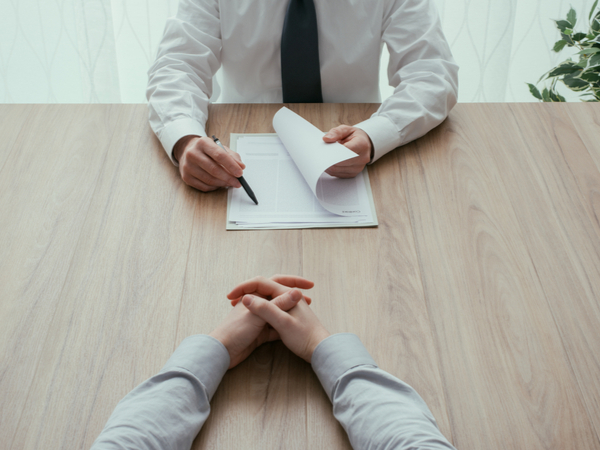 Khyati Sundaram always found job hunting a frustrating experience. Her career had been very non-linear – she had worked in banking, tech start-ups, founded her own companies. When people looked at her CV, they found it difficult to determine how she would fit into an organisation. "It was just an amalgam of different things that recruiters couldn't really stick anywhere," she says. "It's not a singular story."
Then the opportunity came to work at Applied – a company aiming to do away with the CV entirely – and she jumped at the chance.
Today, as CEO of Applied, Khyati has a broad view on how much impact a different approach can have on the recruitment process. The method that Applied advocates is an application based around a work sample assessment – a series of 'what if' scenarios designed to test people's skills and cognitive abilities. These then provide employers with anonymised data that mitigates 200 cognitive biases.
"The CV is just a tool," she says. "We've gotten really used to it, it's a comfort blanket. But, at best, it's not predictive and doesn't give us an accurate picture of a candidate. And at worst, it adds to a lot of bias that is really negative for minority groups – and therefore it should not be one of the tools of the 21st century."
Beyond the CV
Plenty of other companies are pushing for a new, skills-first approach to hiring. The Chemistry Group, a people strategy consultancy, doesn't use CVs to assess which candidates will get to interview. The CV is not completely removed from the process, but managers are trained to look for certain aspects within an individual's experience, not how long they worked in a certain role or where they went to university.
The critical step to assess a candidate is an anonymised online personality and motivation assessment. The company has developed a 'five-box model', based on the Big Five personality test, to assess the skills and behaviours of each candidate, explains Nelson Furtado, senior business psychologist at the Chemistry Group. "For example, if the set of traits that we're looking at relates to openness to experience, if we see that someone has identified in their assessment that they're not inclined to explore new ways of doing things, that would be something we need to probe into, providing they have other aspects of what we need for the role."
This is followed by a behavioural assessment interview, where candidates are asked to talk through a project they worked on from end to end. "By having them talk through and process why and how they took certain actions, we start to understand their approach to operating the workplace."
So should you ditch your CV or resumé entirely and start filling out personality tests?
Not yet, says Katie Callaghan, HR and culture executive at digital agency Kaizen.
CVs are becoming more digital, and platforms such as LinkedIn allow people to apply for jobs without a CV, but profiles are basically set out in CV format. Team Lewis, a global communications agency, has even changed its recruitment processes so that the CV is just one of several ways in which candidates can apply for roles – including by video.
Team Lewis' UK managing director Sarah Ogden explains that the move also aims to open up the door to people of different backgrounds: "We've got to think really creatively about where to look for talent and always challenge our assumptions and biases about what talent looks like and where we find them." It's important to allow candidates the opportunity to present themselves in a way that works for them, she says.
Data from the online job board CV Library suggests that CVs are mandatory for 95% of roles advertised on the site. Its founder and CEO Lee Biggins says that tailored CVs are now much more common, partly to stand out to human eyes, and partly because many companies use applicant tracking software (ATS) platforms to automatically vet CVs in the first instance, meaning that keywords are much more important in the modern CV.
Ultimately, employers are using more tools and techniques to screen applicants, explains Lee. The old process of reviewing CVs, doing first and second interviews and making an offer is becoming a thing of the past. "Now, recruiters are opting to cut back on interviews and screen candidates using techniques such as skills testing, psychometric testing, online portfolios, job fairs, and online challenges."
Express your professional self
There are still some that will advocate for the old ways to an extent. Scott Jones, managing director for web development company Illustrate Digital, believes that there will always be a need for the CV. It may become more innovative, but it will still be the first port of call for assessing candidates.
"I think what employers and recruiters generally look for is pretty universal," he says. "Professionalism, eagerness to learn, ability to collaborate and everything in between will stand the test of time."
At the end of the day, if you want to land the right role for you, it pays to be your (professional) self. "Employers now place a high degree of value on the difference you make to their culture," says Jones. "Find the balance of enough ambition without too much ego, enough courteousness without too much timidity.
"The cliché of being yourself is a cliché for a reason. Focus on the qualities that you can offer an employer, and express them as uniquely as possible."
Image: Shutterstock/Stokkete
Get your CV ready for the modern world of recruitment
Log in to CMI's Career Development Centre with your CMI member details to access all the support you need for perfecting your CV. We've got a huge amount of resources dedicated to enhancing your career chances, like our ATS-friendly CV360 review service and interview simulator tool. We can even help you create a 60-second elevator pitch to pique your interviewer's interest from the get-go!
Get started now
You might also like these posts on this topic:
Don't miss out - get notified of new content
Sign-up to become a Friend of CMI to recieve our free newsletter for a regular round-up of our latest insight and guidance.
CMI members always see more. For the widest selection of content, including CPD tools and multimedia resources, check out how to get involved with CMI membership.