"I actively try not to make decisions based on what others were doing". Here's how three leaders who've been-there-got-the-T-shirt confront a crisis situation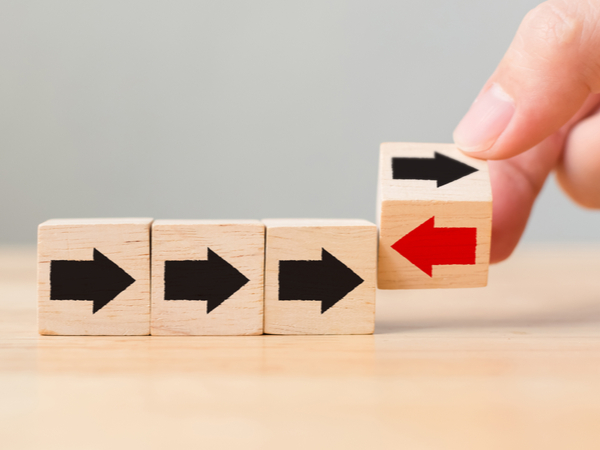 Stu Sjouwerman is founder and CEO of KnowBe4, a technology security firm based out of Florida, US. He's spent his career working in international software companies and, in that time, has guided businesses through five recessions.
"What are the most important things to keep in mind when leading through a recession or crisis? Communication is key," Sjourwerman says. He holds a company-wide 9am meeting every morning at the start of the day to brief employees on what's going on at the company and any recent news that everyone needs to be aware of. And he sends an email to every single new customer after 90 days to make sure they are a 'happy camper'.
"Customer service is critical to me and is what makes us stand out from our competitors."
His advice to individuals struggling to maintain their mojo: Keep a daily routine. "Working from home requires more discipline," he says.
From a managerial standpoint, he says that most people "put their pencil down, immediately start cost-cutting to the bone, and hunker down until it passes by.
"Do the opposite!"
In this crisis, KnowBe4 has increased marketing and PR dramatically, and continued to hire and expand as much as it can.
"It's my philosophy to invest counter-cyclically – the equivalent of buying stock when the 'blood is in the street, even when it's your own…'"
Don't follow the market
Robert Camp became managing partner of south-west law firm Stephens Scown LLP in the wake of the banking crash in 2009. He stepped down in 2019, having transformed the business and doubled its profits over those ten years. Like Stu Sjouwerman, he encourages managers not to follow the herd.
"I focused on the things that I could influence and tried not to worry about issues outside my control," Camp says. "I also actively tried not to make decisions based on what others were doing and I made sure that the key team around me shared my vision for the business.
"Your people will be influenced most by how they see you responding personally, so try to stay positive and focus on the opportunities. Look forward, not back. If you need to make tough decisions, don't procrastinate and follow them through. Always remember the importance of open and honest communication internally with your people, and externally with suppliers and customers. Keep an eye on the operational side, especially cash, but don't forget to be strategic and look beyond the immediate crisis.
"As a leader, one of the biggest things you can do is offer hope. Sometimes, especially when the stakes are high and there is pressure, leaders can tend to focus on telling people what is happening. But it is also important to explain why decisions are being made so that you bring your people with you."
Expect uncertainty and plan for it
Ed Boyajian is CEO at EnterpriseDB, which at the time of the financial crisis in the noughties, was a fast-growing start-up backed by venture capital funding.
"When I came on board in early 2008, the market looked good, but I didn't allow myself to get too comfortable. I signed only after getting agreement that if we couldn't raise money, the investors would put in $5m."
By September, the market had tanked. The company would have failed if it hadn't had that money. He says this gave him an invaluable lesson that's served the business since: expect uncertainty and plan for it.
Managers should look at problems first through the lens of "business maths" and then with a qualitative eye, says Boyajian. By taking command of the numbers first, you know you're always grounded in clear financial goals. "That orientation has allowed EDB to course-correct really fast when outcomes or projections weren't what we planned. That saved us during the 2008 financial crash and has proven to be valuable to this day." These insights have helped EDB become a 400-plus employee company serving Fortune 500 and Global 2000 companies around the world.
Here's a previous article we ran on lessons in crisis management (from those who've lived it).
You can visit our Leading Through Uncertainty hub, which was designed to help managers learn the tools and have the relevant resources to help them weather the Covid-19 storm.
You might also like these posts on this topic:
Don't miss out - get notified of new content
Sign-up to become a Friend of CMI to recieve our free newsletter for a regular round-up of our latest insight and guidance.
CMI members always see more. For the widest selection of content, including CPD tools and multimedia resources, check out how to get involved with CMI membership.