Article:
What are the boundaries of limitless holiday?
Wednesday 25 September 2019
Annual leave is equal across the various levels within the company, but will lifting the cap on holiday entitlement leave teams understaffed or reinvigorated?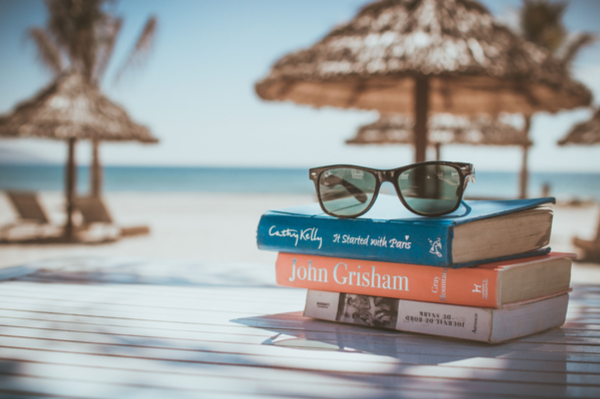 The trend may have started at tech giants such as Netflix and Linkedin, but unlimited holiday has been slowly catching on in the UK. Virgin Group, Songkick, Crimson Hexagon, Visualsoft and Honeywell, among others, now offer limitless holiday for their staff.
It's not just in large companies: PKF Cooper Parry, a small accountancy firm and one of the Times Best Places to Work For 2019, has a limitless holiday policy. "We're a 'culture-first' firm," says head of people and culture April Bembridge. "We believe by building a fantastic culture, people will have the opportunity to grow and be nurtured. In turn, they'll deliver amazing client experiences which generates business success."
Many of these organisations swear by the unlimited holiday policy; their argument is that, as part of a wider flexible working policy, staff can feel empowered to make their own decisions. In the right culture, that can work – Bembridge says that PKF Cooper Parry not only encourage people to use their holiday allocation, but also use other policies, such as a 7pm email curfew, to prevent an 'always on' culture.
Unlimited holiday = less leave?
Without checks, unlimited holiday can actually make staff feel less empowered and more anxious about using annual leave. Kickstarter, for example, ended its unlimited holiday policy in 2015, when it discovered that staff were taking much less holiday than they did under a fixed holiday policy.
CharlieHR is another very public case in which the company rolled back its unlimited holiday policy. Co-founder Ben Gately wrote a very honest article on the company's website, in which he laid out all the ways the policy failed for them. He argued that the policy gave people too much choice, and as a result, people were unsure how much holiday they should take. One employee said in a company survey that "'Unlimited' means there's all this possibility... there's so much choice, that you never choose."
Decision paralysis
This psychological effect is known as decision paralysis. Research into this phenomenon shows that when presented with a lot of choice, people tend to end up feeling less satisfied with their ultimate decision, as it's difficult to shake the feeling that there might have been a better option. This can cause unnecessary stress and worry, particularly in already competitive working environments like tech.
Based on this effect, there is a counterargument that to really empower people in the workplace, you must set limitations. The Idol, a tech company based in Cumbria, has put rules in place to make sure that employees take time off; all staff get a compulsory day off for their birthday, for example.
Empowering boundaries
"We are all individuals and one size does not fit everyone's circumstances," says business development director Mike Preston. "Therefore, cultural checks across the business are important. We only allow a limited amount of rollover for holidays, for example, to ensure everyone takes a minimum level of holiday. They help stamp what is the 'norm' for employees.
"Managers should be aware of their team members and how they engage with the perks of the workplace. Not everyone wants to play Table Tennis, so seeking new ideas from staff and having an encouraging environment should be a standard. Of course, such facilities need managing – some individuals can spend excessive time away from their station – but in our experience, if managed, this is very controllable."
So unlimited leave can work in the right context, but despite all the talk of freedom and empowerment, it only really works with close monitoring.
Looking for ways to shake up your policies? Read about the ways 19 leaders are transforming the world of work.
Image: Unsplash