Article:
Management 4.0: The Future Of Education And Work
Thursday 13 February 2020
This article is a transcript of an interview we did with Sophie Adelman, Co-Founder and President of WhiteHat.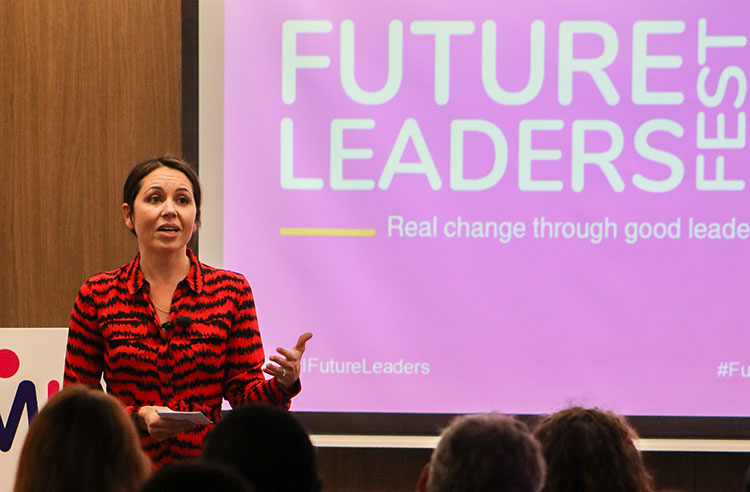 Sophie Adelman: "Disruption" is often described like a bull in a china shop, breaking things up, when the most effective change often comes from working through a system from the inside and being able to help people change the way they think.'
One of the things I think a lot about is challenging the status quo. Anyone who is coming into the world of work should be challenging the status quo and asking questions. We need to teach young people coming into the workplace both how to question and adapt. They need to understand how the environment they're coming into works, and respond to that, but also have the confidence to challenge the status quo in a way that can be heard. "Disruption" is often described like a bull in a china shop, breaking things up, when the most effective change often comes from working through a system from the inside and being able to help people change the way they think.
Diversity has become existential for companies. It's a board level conversation, it is not any more just a checkbox that sits within your diversity team or your CSR team – it really is core to businesses because the data is showing that diversity improves performance. You've had McKinsey's report showing that companies that have diverse leadership and management outperform those that don't. That ultimately comes down to the idea that diverse thought and diverse networks lead to more opportunities for business. When we go and speak to the CEOs and the boards of the companies we work with we ask what is the most important thing for you? And ultimately it's about driving shareholder value. They want to find new ways of driving shareholder value, and one of the solutions to that problem is having diverse talent.
People are recognising that you need not only to hire diverse talent but you need to continually re-skill and upskill your workforce. Brexit has really sharpened people's minds around this. After Brexit we are going to have a world where there is a real skills shortage and productivity is going to be on everyone's minds. It's a big question – how do we attract the people with the best skills to ensure we remain competitive on the world stage? The way to address this is by investing in the next generation and giving them the skills that they need.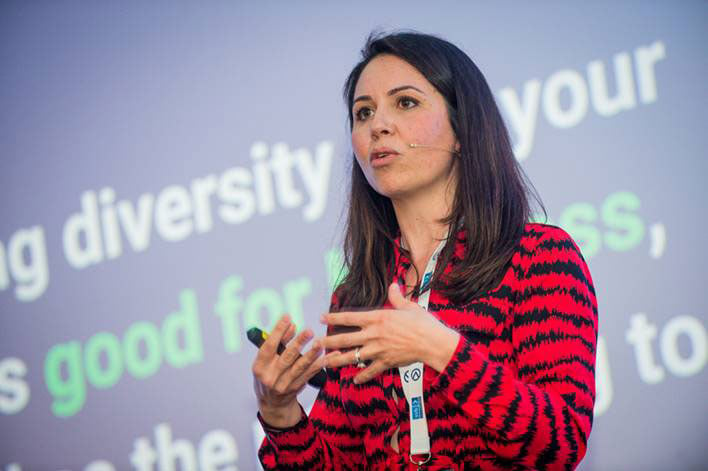 We're also increasingly having a conversation with companies about preparing people for the fourth industrial revolution that's coming and the skills of the future by taking existing employees and giving them the skills to be more successful. Management skills are a real differentiator for companies. Management is a skill that can really set young people up for success at the beginning of their career and also launch people further on in their career as well.
Everybody needs to be able to work with digital skills and data, it's the language of the future. You don't need to be a data scientist to be successful and we shouldn't just train an army of software engineers. We need people who know how to speak with software engineers, who can work with data scientists and who can project manage and can inspire teams. At the end of the day, the fourth industrial revolution is going to have a lot more AI and data science involved in business but what that will free people up to do is work with people. You'll always need those people skills that are at the heart of business.
Communication is a core competency in any leader. That soft skill is becoming the hard skill of management.Knowing how to communicate with all different sorts of stakeholders, managing your team is really critical.
What's exciting to me about apprenticeships as a model is you take someone at 18,19,20 and you combine work with training, and you set the expectation that throughout their career they will be combining work with training. So as they move up into management and leadership that expectation will remain. We will move away from a world where people think of this single shot of education at the beginning of their career and then they do a job for the rest of their life to a world where you have this ongoing personal and professional development and that's really exciting. One of the things we've been doing with CMI is helping to train mid-level people in their career in management skills because we think if you can change perceptions around what an apprenticeship is and the skills you can develop you can change the whole mindset of how people approach ongoing development.