Article:
Parents Favour Degree Apprenticeships Over University, CMI Study Reveals
Thursday 16 August 2018
Degree Apprenticeships Attract a Surge in Support From Parents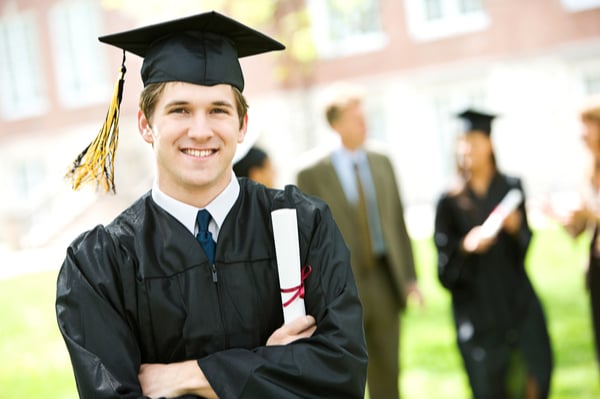 A-Level students in England, Wales and Northern Ireland collect their exam results today, and prepare for the next steps in their professional careers. But these steps might look different from before. A new CMI survey shows that support from parents for degree apprenticeships is increasing rapidly, with many advising their children to choose the cost-effective alternative to university.
Traditionally, academically driven teenagers have opted to start university degrees, while those keen to make an early start in the workplace have chosen jobs in their local area.
Degree apprenticeships combine the two approaches, by allowing students to get work experience in thriving companies while engaging in degree-level classroom teaching. The programmes see them awarded a qualification after three years.
Parents Support Degree Apprenticeships
In a survey of more than 1,000 parents of 11-18 year olds, the Chartered Management Institute (CMI) found half (49%) of respondents said they would encourage their child to start a degree apprenticeship rather than an academic-only university course. More than 52% said they are put off by substantial university costs.
In addition, 71% of those surveyed believed degree apprenticeships provide a better chance of getting a job than a traditional university degree. Therefore, more than half considered them the best value-for-money option for young people currently.
Awareness of Apprenticeships Among Parents is Rising
With 77% of young people looking to their parents as lead advisors on where to go next after leaving school, the uplift of support for apprenticeships reflects the successful implementation of the scheme by some of the national's leading employers, including Tesco, Barclays and Rolls Royce.
Read more: Inside the IBM apprenticeship  
Increased publicity, as well as vocal support from employers and education providers, has led to awareness of degree apprenticeships among parents growing from 13% in 2016 to 32% this year.
Petra Wilton, director of strategy, says parents' attention has been drawn to shining examples of apprentices with workplace-ready skills.
Read more: six apprentices reveal the reality of a degree apprenticeship
Wilton explains: "The results of our survey are clear: awareness of degree apprenticeships has grown at pace in recent years, with most parents now rating a degree apprenticeship at a blue-chip corporate over a traditional university degree.
"Degree apprenticeships are transforming how we perceive apprenticeships and vocational education. They have the potential to become that long sought after vocational gold standard that the UK so desperately needs."
With more than 10,000 people currently enrolled on CMI management apprenticeships in the UK, the CMI is playing a major, proactive role in helping develop the next generation of innovative industry leaders and managers. Seventy per cent of parents believe that to meet the needs of employers, all university students should have the opportunity to develop management, enterprise and leadership skills.
The CMI's Chartered Management Degree Apprenticeships offer working placements for major corporates such as Boots, Nestle and Unilever and partner with 12 universities.
Read more: your questions about degree apprenticeships answered
UK Needs More Apprenticeships
However, a substantial concern for parents is the lack of apprenticeship schemes available to young people. Some 39% of parents told the CMI that they believe employers are not providing enough apprenticeships.
Seventy-two per cent said that employers should pay the costs of training apprentices and paying their wages. A smaller sample of 500 showed that parents also believe employers need to do more with seventy-five per cent believing that big employers should, by law, have to take on apprentices.
Wilton adds: "If ministers are serious about building the profile and quality of apprenticeships in England, then degree apprenticeships show the way. They are transforming young people's lives and providing great opportunities for those students for whom traditional routes are considered out of reach.
"We remain concerned that despite the rhetoric, the current system is still not employer-led. If ministers will not listen to businesses, then I hope they will listen carefully to what parents are saying."