Article:
Redefining failure on the route to success
Thursday 14 November 2019
Many of us fear failure – but it doesn't have to be that way. "Failure" can fuel our development, if we frame it correctly.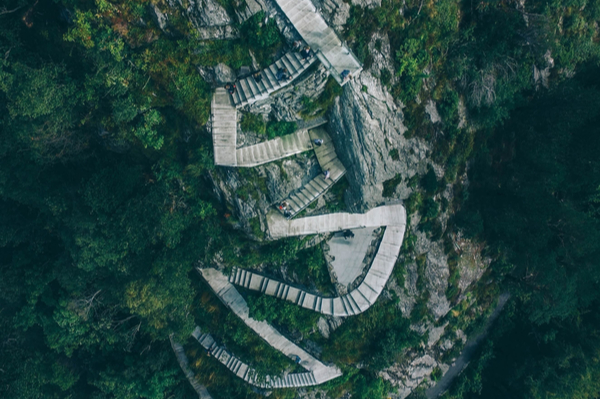 Maria Harris CMgr FCMI built resilience from a very young age. She had to leave home suddenly at 16, essentially starting her life from scratch. By 22, she was working for British Airways in its contact centres. She worked her way up to centre manager before taking a university degree in management at age 30, studying around work and her two young children.
She moved into financial services, eventually joining fintech pioneer Atom – a brand new bank at the time – to grow its mortgage offering. Unlike working in a traditional bank, which is all about avoiding risk, this role encouraged failure.
"Building a brand new bank with new technology was a great way to try out lots of new things knowing that most of it wouldn't work," she explains. "A startup can be a creative and safe environment to try out new ideas without the costs that are normally associated with failure."
With more and more fintech disruptors and challenger banks in financial services, established financial services businesses are now setting up their own side projects, incubators and innovation labs, which Harris is now consulting on. "It gives me the opportunity to play with new ideas and future tech to find out what will work."
Failure = Growth
Failure is an opportunity for growth, development and innovation, but a lot of people fear it. It's particularly prominent in the early stages of your career, but it doesn't stop there. For example, glossophobia, or the fear of public speaking, is in the top three phobias in the UK. That phobia is directly related to fear of failure. The prevalence of Imposter syndrome is another symptom of our negative feelings about failure.
But you can reframe failure and turn it into a positive; use it as fuel for your career progression. It helps if you're working in the right culture from the offset, says Harris. "If you can create a safe but challenging environment where all ideas are valuable, even if they're not what you need today, and failure is an important part of the learning process, then you can create a positive attitude to things going wrong."
It needs to be part of an iterative improvement process – that's true if applied to a new innovation project or your personal goals. "That means letting down your defences, being very honest with yourself and each other about why something hasn't worked, what you've learned from it and how you can adapt or move forward."
Harris has three pieces of advice for any manager trying to overcome their fear of failure:
Try to find some perspective. "In the grand scheme of things, how big is the failure? Will you or anyone else remember it in 12 months' time? If not, it's probably not as big a deal as it feels right now."
Reach out to your mentor or a trusted colleague. "Talk through what happened and whether you could or should take a different approach next time. Ask for examples of their experience and how they moved on from it."
Take some time out from the situation. "Find a quiet space where you can capture what you've learned, what you can use next time, and if there's a development opportunity on the back of it."
On ManagementDirect, we have resources and tools that you can use to re-frame failure as a minor setback – are you ready to be inspired?
Image: Geran de Klerk Unsplash