As businesses in all sectors struggle to get the skills and talent they need, degree apprenticeships are one answer to finding and developing talent in your organisation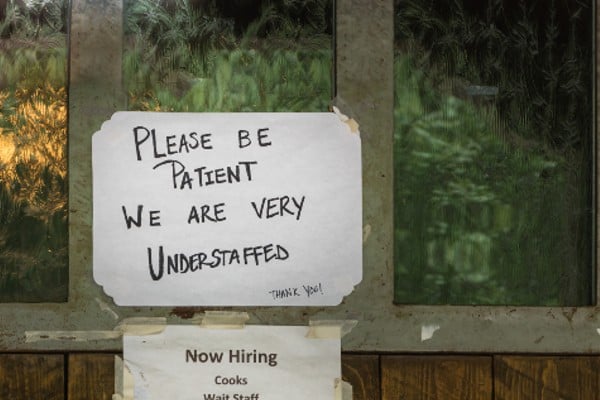 We have a real skills shortage in the UK. CMI data shows that 7 in 10 managers are struggling to recruit staff with the skills they need – a finding echoed by the Federation of Small Businesses, which found that 78% of small businesses have been facing the same issue.
"I strongly believe that apprenticeships can help us tackle that problem," said Theresa Villiers MP in a parliamentary debate on the issue back in January. "They make our economy more productive and competitive … [and] they help plug the labour shortages."
It's an alluring prospect, but how will we get there?
First off, we need to make the case. So check out these numbers: new CMI modelling finds that England's flagship apprenticeship programme is on course to boost growth and productivity, with apprentices who qualified in 2019 projected to add £7bn to the economy by the end of 2029.
[There's been] a greater demand for reskilling-focused apprenticeships, especially following the pandemic … [with businesses] addressing skills issues with existing teams rather than through external recruitment
Brooke Pinkney CMgr shows how an apprenticeship can transform an individual's career and an organisation's performance. She joined the sales and marketing agency Broadly Speaking from a "dead-end" retail role. During her time at the agency, she's completed the CMDA Level 6 apprenticeship at the University of Exeter, and it's had a huge impact. 
"Brooke's apprenticeship has had a profound effect," says director David Conn. "I can't think of a part of the business it hasn't affected. She implemented a transition roadmap that included bringing new people into the leadership team, establishing a leadership development plan and moving us from a more hierarchical business to an agile model." David believes that through Brooke's strategic interventions, the impact of the business bottom line has been over £200,000.
CMI research found that management apprentices themselves believe that their courses give them the skills and knowledge to advance in their careers and make an impact on the businesses they work for:
92% of apprentices agreed their career prospects have improved
92% reported a positive impact of their contribution to the organisation they work for
93% said the apprenticeship has improved their confidence in their ability to do their job effectively
91% of apprentices reported their productivity during their contracted hours has increased at least to an extent
Want to learn more about how apprenticeships can help you with your skills shortages?
Register for Free Access
Not yet a Member, Subscriber or Friend? Register as a CMI Friend for free, and get access to this and many other exclusive resources, as well as weekly updates straight to your inbox.
You have successfully registered
As a CMI Friend, you now have access to whole range of CMI Friendship benefits.
Please login to the left to confirm your registration and access the article.