Article:
How to Spot Your Strengths and Weaknesses
Thursday 27 June 2019
Knowing what you're good at is part of achieving success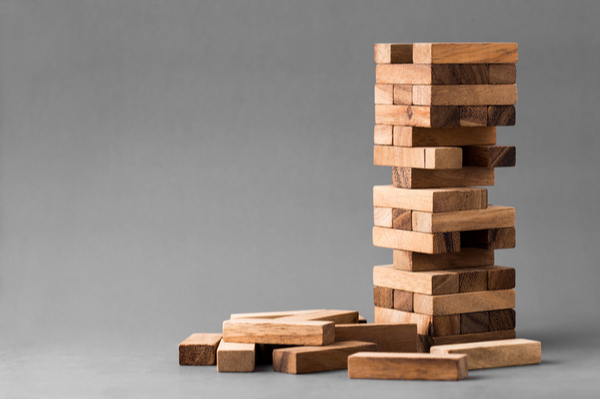 Essential learnings:
Be honest with yourself
Speak to others
Write your strengths and weaknesses down
It may be a bit clichéd, but there's a valid reason why many recruiters ask: "What do you consider your strengths?" They're not trying to wrong-foot you: they simply want to know the skills you could bring to their business.
Knowing your strengths and weaknesses is more than just smart interview prep: each of us needs to take personal responsibility for updating our skills throughout our working lives from the very beginning. It is a core ingredient of personal development.
Yet while some people know exactly what they're good and bad at, others are less certain. Self-assessment tests, benchmarking exercises and personal diagnostics are available to help you assess your skills in a structured way.
CMI also provides a guide to personal development planning.
Want a quick and easy way to discover your strengths and weaknesses?
Try the CMI Management Diagnostics tool: it will score you against key management competencies and then provide you with a fully personalised learning plan, packed with resources tailored to you and your areas for improvement. You can repeat the process again and again to see how your skills are growing – and how you are becoming a better manager. If you're not a member yet, try the mini version!
Try it now
Whatever the method you choose, the key is to be honest with yourself – a wish-list of what you would like your strengths to be will not be useful.
Start with enjoyment
Try thinking about what you enjoy and equally, what you do not. Typically, we enjoy what we're good at. What influences and motivates you? What are your attributes for success? Think too about your personal characteristics; for example, do you have good analytical skills, are you determined or a natural problem-solver?
Reframe your weaknesses
Determining our strengths tends to be easier; it's fun to celebrate our successes. But what about the areas where we struggle? Do you ever take a look in the mirror to see where you are letting others – and yourself – down, and how you can improve? Self-awareness is an important part of managing yourself.
Try not to view them as weaknesses. Instead think of them as learning opportunities. There will be few, if any, areas that, with the right training and coaching, you won't be able to turn into strengths.
Talk to others
Perhaps the best method of identifying your strengths and weaknesses is to seek the advice of others. Colleagues, peers, friends and even family members can help in assessing strengths and weaknesses. Again, during these conversations, it's important to be honest with yourself and not to shy away from talking about what you perceive as strengths and weaknesses. Likewise, be prepared to hear some honest answers from those you ask.
Check back to review any appraisals and one-to-ones you received in the past. If you haven't worked before, feedback from a work placement or even school work will help. Don't just look at what they identified as strengths – look at areas of development. Have you improved on these? Are they now a strength?
Write them down
Once you've identified your strengths and weaknesses, note them down so that you can assess what improvements have been made as you progress. Once you're in employment, continue to record your achievements and mistakes. Each project or task is an opportunity to learn and develop, both professionally and personally. It's also a good idea to ask for regular catch-up meetings with your line manager to seek feedback and identify areas of improvement.
By effectively recognising areas in which you naturally excel and others where you are not so strong, you stand the best chance of developing your skills and advancing your career.
Image: Shutterstock