Article:
Tackling everyday discrimination: Call It Out, Challenge It, Change It
Written by CMI Insights
Monday 12 March 2018
Tackling everyday discriminatory behaviours and addressing gender inequality were two of the key topics in CMI's Broken Windows Facebook Live Q&A, hosted on International Women's Day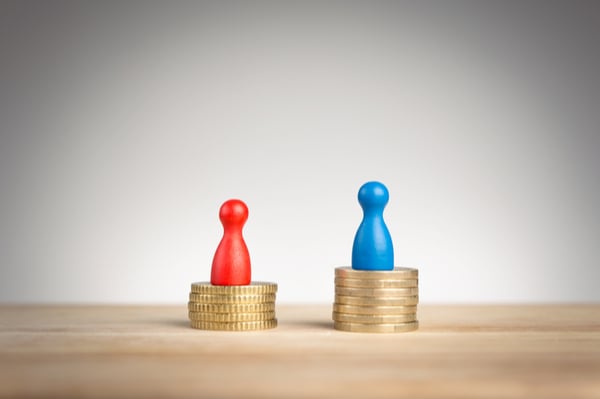 To mark International Women's Day, and as part of CMI's ongoing Broken Windows campaign, CMI held a Facebook Live to discuss topics ranging from biased behaviours and flexible working to the gender pay gap and lack of progression for women.
Petra Wilton, CMI's directory of strategy, chaired the event. Guest speakers offered views and shared experiences of workplace gender discrimination.
Panelists included: blogger Mother Pukka (Anna Whitehouse), the spearhead of the campaign Flex appeal, which fights for flexible working; actress Stevie Martin; Randall Peterson, professor of organisational behaviour at London Business School and trustee of the UK board of UN Women; Reetu Kansal, senior business analyst and CMI gender champion; and Haleema Baker-Mir, a Chartered Manager Degree Apprentice at Nestlé.
Discriminatory Behaviours in the Workplace
According to CMI's A Blueprint for Balance report, 85% of women and 80% of men have witnessed gender discriminatory acts at work in the past year. These 'broken window' behaviours include women being talked over in meetings, being described as 'bossy' or 'pushy' when they are being decisive; and sexualised comments masquerading as 'banter.'
In 2017 CMI's Creating Balanced Workplaces research revealed that 69% of managers said they saw women struggling to make their voice heard in meetings, and 81% said that they had overheard inappropriate comments.
The panelists agreed that because biased behaviours are often culturally ingrained, people can be unaware of their remarks' impact. "A lot of it is unintended," said Wilton. "People would be horrified if that's the impact they're having on others." Martin agreed: "a lot of men I work with and have known socially, won't realise that they're doing it."
To highlight these everyday acts of discrimination, CMI has created a satirical video Gender Inequality: A how-to guide, starring panelist Stevie Martin.
Micro Aggression's and Wider Gender Issues
Unless these smaller discriminatory behaviours are challenged, they contribute to wider issues such as gender pay discrimination, as well as inhibiting female progression. As revealed in CMI's Blueprint for Balance report, the gender pay gap among managers still stands at 26.8%. To bring this issue to light, the Facebook livestream disrupted the viewing experience for male viewers for the remaining 26.8% of the event.
"One of the key gender stereotypes is that women are meant to choose between being warm, or become the Iron Lady," said Peterson. "The stereotypes dictate that if women are too nice, they are not going to make it to the top because they can't make these tough decisions."
Research has shown that workplace equality could add £150bn to the UK economy by 2025. The panel reckoned that initiatives such as flexible working could be a valuable way to encourage female progression.
"When I had my daughter, I requested flexible working and was declined," said Whitehouse. "I couldn't be there to smash those glass ceilings because my employer wouldn't let me."
Baker-Mir said: "We should be tailoring our strategy in order to accommodate people's lifestyles. You're going to get a lot more out of an employee if you're giving them what they need in order to be productive."
Tackling Gender Inequality
It can be tough to challenge behaviours, but if a colleague does make an uncomfortable remark, the best response, said Peterson, is to encourage a 'growth mindset.'
"If somebody does something, it may not be intended in the way that you have interpreted it, so confront with the idea that it's an opportunity to learn."
Kansal said that challenging a male colleague's remarks has improved their professional relationship. "It has created a different vibe," she said, "I feel more confident that I can call out that behaviour." She added that balanced recruitment, mentoring and sponsorship are all solutions to help female progression.
Empowerment is crucial to bring about change, said Whitehouse. "If you've broken through something, whether it's a gender pay gap or with flexible working, bring people along with you."
Wilton concluded the livestream by asking individuals to "be a bit more courageous and step up, call it out, challenge it and make that change that we so desperately want to see."
Watch the Highlights From the Q&A