Despite being one of the most skilled groups, older workers are being neglected by managers. Building a diverse workplace means challenging these ageist biases, and diversifying recruitment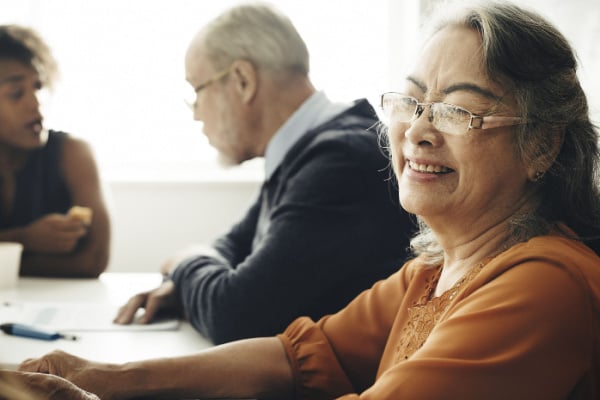 Businesses need them – so why aren't managers keen to hire them? Yes, we're talking older workers, and not for the first time. It seems CMI's Age in the Workplace research was right on the money with its stark accompanying finding that managers preferred recruiting younger workers to people over 50, let alone over 64. All this right after Chancellor Jeremy Hunt's passable impression of Lord Kitchener calling on citizens to enlist – or in this case to selflessly "unretire" themselves and help plug all those hard-to-fill post-Covid job vacancies. As Mr Hunt pointed out, if firms can't grow, nor will the UK economy.
The Chancellor is far from alone in saying this. Some economic modelling from the Recruitment and Employment Confederation has suggested that if the economy spiked by, say, ten per cent but was constrained with labour shortages, it would cost the UK an estimated £30bn to £39bn a year. This is equivalent to losing the value of almost the entire defence budget or two Elizabeth Lines annually.
CBI's campaign director Shazia Ejaz says the CMI findings show government and business need to work harder to get older workers back into employment – and keep them there. 
"The truth for the businesses surveyed is that they and the economy cannot afford to lose the career experience, skillset and seasoned judgement of older workers in such a tight labour market."
Ready, willing and able
So how large is this neglected economic army waiting nervously in reception to be called in for interview? Excluding students, Hunt points to 6.6 million people listed as "economically inactive" – of which more than a million are aged between 50 and 64. 
As to why some never returned to work after lockdowns and furlough, an ONS lifestyle study compiled from the 2021 Census offers us some clues. Seemingly, many of the oldest members of this group were debt-free homeowners who could afford to retire early. Those who have left their jobs since the pandemic include a larger number who say they would consider returning. However, more of the respondents at the younger end of this cohort cited stress, mental health, disability, and lack of support for their failure to get back into employment. One in five of these jobless 50 to 65-year-olds said they were currently on an NHS waiting list for medical treatment.
Register for Free Access
Not yet a Member, Subscriber or Friend? Register as a CMI Friend for free, and get access to this and many other exclusive resources, as well as weekly updates straight to your inbox.
You have successfully registered
As a CMI Friend, you now have access to whole range of CMI Friendship benefits.
Please login to the left to confirm your registration and access the article.