At this time of international crisis, the CMI family must come together and show what real leadership looks like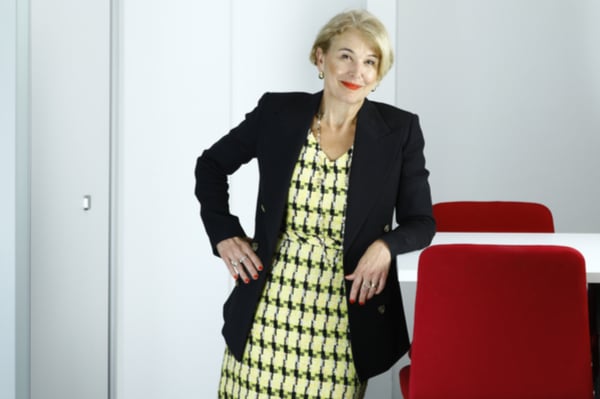 I've spoken many times all around the world about the importance of good management and leadership. About the impact that this can have on people, on productivity and on performance.
Well, this is the moment that we'll see that fact come to life. Right here, right now. What we have to do in the next few months is show leadership in a crisis. If we do it right, we can help our family, friends, colleagues, organisations to get through the COVID-19 crisis. If we don't show good leadership, it'll have global life-and-death implications.
I just want to be plain about this.
So what kind of leaders should we be right now? And what kind of leadership should we expect of our politicians and authorities? I've obviously been thinking about this a lot, and here are my main observations about how leaders must behave in the coming months:
We need to adapt fast to new facts and evidence.
We must be clear and transparent. People's lives and livelihoods are at risk here. They need to be able to trust what they're hearing. When in doubt, over-communicate.
But let's be aware that bad news and dire forecasts can be overwhelming. Try to find new things to celebrate with your people. Actively encourage them to show kindness, to help elderly neighbours, to volunteer. And then recognise these acts of kindness together. Show your human face.
We must be aware of the mental health implications of this crisis. There will be concerns about the organisation's financial health and viability, about new risks and, most pervasive of all, the anxiety of uncertainty. Really be mindful of this. We'll be sharing a lot of advice about managing your own and your team's mental health issues. And CMI's ManagementDirect has a huge amount of insight about this.
For organisations, a dramatic change in working practices could be a fantastic opportunity to upgrade your digital technology and processes.
For individuals, enforced isolation could be an opportunity to brush up on your personal digital skills.
This could be a great period to learn. You may be working from home or with fewer distractions. What better time to do a structured learning journey or put yourself through the CMgr process. CMI has incredible resources to help you further your career. Please use them.
My team at CMI are profoundly aware that we must support our members and the wider community of leaders through this crisis. So we're going to be releasing twice-weekly newsletters with fresh insights and experiences from other frontline managers.
Share your thoughts and concerns on any of our social media channels using the hashtag #BetterManagers.
And I'm going to hold regular Friday webinars and hangouts to support members of the CMI family. These will be an opportunity for us all to share challenges and advice. The first one is this Friday (20 March) at 1.15pm. Here's the link to join me.
This is a time to support each other. I look forward to talking to you regularly.
Thank you for all you do. With my warmest good wishes,
Ann