Blog:
"By going virtual, I cut expenses by 38% and employees by 0%"
Written by Chris Dyer
Tuesday 17 August 2021
To get the benefits of a geographically dispersed team, you need a new set of skills – and a new outlook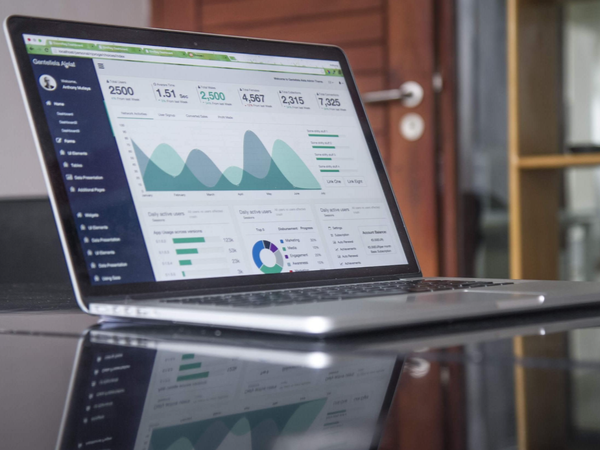 I founded PeopleG2 in 2001. We're a US-based leader in employment screening and background checks. From 2007 to 2009, the US experienced a significant recession, particularly in the mortgage industry – at the time our biggest source of clients. I was forced to cut costs, but I did NOT want to cut employees. By going virtual, I was able to cut expenses by 38% while eliminating 0% of employees.
Since 2009 the company has been 100% virtual and successful. Here are some of the key learnings.
Rethink your thinking
Going remote or hybrid is about much more than just sending some or all of your team home with a laptop. Many learned this during the Covid-19 pandemic. An effective remote or hybrid model should be a combination of philosophy, tools and talent leveraged in a deliberate way to achieve optimal outcomes. The key word in that definition is deliberate.
Whether working hybridly or completely remotely, you need to change your ways of thinking. I learned this the hard way. When PeopleG2 first went remote, I quickly realised that I had become a bottleneck in our processes, as employees were bringing the majority of decisions to me. It hadn't been as noticeable in the sticks-and-bricks office, but once these requests started piling up in my email inbox, the bottleneck was clear. Designing the new process involved delegating responsibilities and clarifying which decisions needed approval and which could be made by an employee.
Hybrid models are different from 100% remote ones, and actually require more thought, design and leadership. Certainly you want to avoid the pitfall of thinking that the on-site part of your model is the same as it always has been and that you're simply "bolting on" the remote part. Instead, you should view them as two new models and focus on adapting both to ensure strong integration.
Start with people
Whether going remote or hybrid, a lot of people think the first step is setting up the technology, but I disagree. The best sequence to follow is people, process, tools and technology. Bring in technology last. Instead, start by considering your people. Who are they? What can they do? What can't they do? What do they need to succeed?
That leads to processes, which should leverage your people's talents. Rather than being a burdensome checklist, processes should be a smooth flow that makes sense. Next up come the tools that people need in order to keep the process flowing. Tools can be many things, from a laptop to access to industry databases. With people, processes and tools in place, you can lock it all down with the technology.
In a hybrid model, you will find that people, process, tools and technology are a little different for the remote team than the on-site team. As you work through the entire process, note the differences and brainstorm with the group about how to incorporate the differences to keep things as seamless as possible.
Promote culture and equity via meetings
In terms of resources and managerial support, the needs of remote employees will differ from those of on-site employees. You want to be sure to provide fair and equitable support.
One way to promote and reinforce equity is in meetings.
Meetings are essential for communication in all organisations, but in remote and hybrid models, they also are great tools for driving culture. For example, you can start by checking in with each attendee to give them the chance to engage. This could be a quick update on a project or client. Regularly recognise successes and milestones and, to the extent possible, recognise at least one on the remote side and one on the on-site side.
In hybrid meetings, there is a risk that the team on-site in a conference room will out-voice the virtual attendees. Meeting facilitators should be aware of this and ensure that the virtual team has the same opportunity to contribute. Another approach is to have everyone attend virtually, so that the on-site team members attend from their own desks rather than in a conference room.
Hybrid or completely remote, the new landscape of work offers both opportunities and challenges. If there is one point I hope you take away from this article, it's that leaders have to be deliberate and thoughtful as they adapt.
Chris Dyer is founder and CEO of PeopleG2 and co-author of Remote Work: Redesign Processes, Practices and Strategies to Engage a Remote Workforce (Kogan Page). 
We also spoke to Stephen Pierce from Hitachi Europe to discuss his people-first hybrid working policy – read it here.
Do you want to share your own story of facilitating change during the Covid-19 pandemic? Reach out to us and speak today!
You might also like these posts on this topic:
Don't miss out - get notified of new content
Sign-up to become a Friend of CMI to recieve our free newsletter for a regular round-up of our latest insight and guidance.
CMI members always see more. For the widest selection of content, including CPD tools and multimedia resources, check out how to get involved with CMI membership.