CSR is being seen as the new business models for companies that want to be seen as more responsible organizations.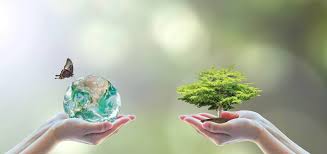 In the last 10 years the Corporate Social Responsibility (CSR) movement stood for topics such as Corporate Governance, Environmental management and community engagement only to name three. CSR is being seen as the new business models for companies that want to be seen as more responsible organizations.
So why is that? Well it is not just acceptable anymore to do a little bit of environmental management here and some community involvement there. Companies are expected to construct a sounds framework of activities that all enhance their responsible business practice.
This article will outline a broad overview of the important elements for successful CSR practice within an organization.
To give this overview more structure, these elements are all subdivided into the internal and external aspects of CSR practice. This differentiation is necessary as CSR has two sides to it: 1) The internal and 2) external perspective in order to be successful.
The following main elements are important for successful CSR practice
CSR Strategy
The CSR Strategy should be the starting point of the organizational CSR practice. This strategy needs to be defined as clear as possible with a future goal in mind.
Internal Aspects:
You will need to build solid support for the strategy before you go about defining what you want to achieve with this strategy. It is key to this strategy to get the support and participation from as many high profile executives in the organization and to identify and engage these people that are passionate about CSR within the business. Once you have this support in place it will be easier for you to define the CSR Strategy for your business.
External Aspects:
The CSR Strategy will act as the positioning document for the responsible business practice of your company. Your stakeholders and the public will expect a visionary document that shows ambition and goals.
CSR Management system
After defining the strategy your next task will be to set up the CSR Management system. The management system of CSR within your business will outline what you actually need to do to make your strategy happen and to produce results.
Internal Aspects:
This is where you need to engage even more individuals in your business. Try to gather information on how the CSR Strategy has been received and then build on that to engage the most positive people. Once you have gathered a good team that supports your cause you can pool their knowledge and build a sound management plan on how to deliver the different elements of the strategy. The CSR management system is the customized tool to successful CSR. You can go around and look at the management systems of other companies but this management system really needs to be so customized to your organizational context that you nearly need to build it from scratch.
External Aspects:
This will be the CSR tool you will be asked about a lot once you have it set up. The CSR management system is your vehicle to get more external recognition of your activities. Never give away to much information but be helpful when other organizations what to have some tips. You never know how they are doing managing their CSR aspects; you might learn something for your management system.
CSR Reporting
The next step after the successful set up of the management system is the reporting of the first results of your companies CSR activities. This is called CSR reporting. Companies usually report on an annual basis. This CSR reporting is really the first test whether you and your team have created something interesting and worth reporting for your stakeholders.
Internal Aspects:
Internally this CSR reporting is really a tough task. It will test your CSR management and coordination skills. The goal is to produce a meaning full publication that will be of interest to your stakeholders. The challenge you will face inside of the company is that it will be very hard to get all the numbers and the signed of text in time to be still up to date and relevant. Remember this qualitative and quantitative data has not been gathered before so make sure everyone understands what he or she are supposed to report.
External Aspects:
CSR Reporting is a very important tool once you start out with CSR as an organization. Externally this CSR Report together with the CSR management system will be your CSR face of the organization. So the more professional you can make it the better.
Stakeholder Engagement & Communication
Stakeholder Engagement and Communication is the area, which keeps all of these areas together and connected. Without engaging your stakeholder on a continuous basis there is no real long term value in building a CSR Strategy, a report or communicating what you as an organization have been doing. So what do you need to take into account to practice successful stakeholder engagement?
Internal Aspects:
Key to Stakeholder Engagement is to be as transparent within your company about what you and your team do as the CSR team. This will be the first question colleagues will ask you: "But what do you actually do?" Effective stakeholder engagement starts in our own backyard first. Once you have that running your can turn to the external perspective of stakeholder engagement.
External Aspects:
Once you have the internal stakeholder engagement and communication running smoothly you can turn your focus to the external aspects. Here you should look to include interest groups such as NGO's, the local community around your sites and other stakeholder groups that you have identified as being important to your organization.
External Stakeholder Engagement is very likely the hardest area of all of them outlined here. Why? Because you will take on the whole world and each and everyone can be your stakeholder depending what size of company you are working for. Research in stakeholder engagement is really still in its beginning and the future will see a lot of innovation is this external stakeholder engagement area. These innovations can be modern communication tools or effective ways to identify the particular stakeholder opinion. Exciting times ahead.
To sum up let me stress one last point which I feel is central to CSR within an organization.
Do not listen to the so-called CSR gurus and experts out there too much. Try to find your own way of making CSR happen within your business.
CSR is really only the sum of its individual approaches and best practice so why not start today to add your approach and best practice to it? It will be a journey you will never forget. 🙂
You might also like these posts on this topic:
Don't miss out - get notified of new content
Sign-up to become a Friend of CMI to recieve our free newsletter for a regular round-up of our latest insight and guidance.
CMI members always see more. For the widest selection of content, including CPD tools and multimedia resources, check out how to get involved with CMI membership.