We talk to the chair of the CMI Hong Kong board to find out how the crisis has unfolded to see what we can learn from sharing our experiences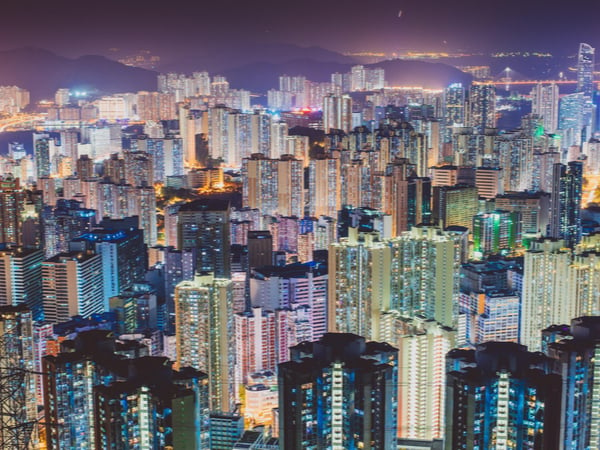 After a relatively calm period since the first wave of the outbreak, COVID-19 has surged again in Hong Kong, posing a much greater threat than before. Fear and anxiety have returned to the city.
But, thanks in part to decisive action and clear leadership, Hong Kong has been praised for its handling of Covid-19. New ways of life – i.e. living virtually – will continue. For me personally, I am quite used to conducting business and organising social gatherings via virtual communication because my technology business operates internationally across time zones. My professional and social networks are transcontinental. On top of that, "video-teleconferencing" was the subject of my PhD research at Imperial College.
Living and working amid the pandemic has affected me in some unique ways:
My home has been turned into a studio since I began working from home. There has been a significant increase in the frequency and duration of video-conference calls for all occasions.
COVID-19 brings an added sense of urgency to prioritising safety and wellbeing in the personal and professional lives of myself, my friends and colleagues.
There is much uncertainty and unpredictability in the business world caused by the pandemic. I have to stay very focused on handling all work tasks from my home office while navigating through these special times.
How would you characterise the management and leadership response in Hong Kong?
Hong Kong has set an international example in dealing and responding to this disease. As one of the most densely populated cities in the world, Hong Kong had reported just four deaths and just over 1,000 cases of infection as of the beginning of May. Our success can be attributed to a number of factors:
A disciplined population that takes health and hygiene seriously and consistently wears masks, disinfects/washes hands and maintains social distancing.
Past experience from the SARS crisis in 2003, which has helped inform Hong Kong's government and health system regarding crisis management.
Being one of the first places to initiate work-from-home orders and close high-risk venues such as schools.
Effective control of public spaces (eg, restaurants) by limiting gatherings to no more than four people, plus screening the procedures in place at airports and other premises such as office buildings.
Timely dissemination of health promotion and disease prevention information (eg, a 'What You Need To Know About COVID-19' webinar on 27 February, organised by CMI Hong Kong).
What will be the lasting impact on management and leadership in Hong Kong?
First of all, the COVID-19 crisis will accelerate the adoption and utilisation of technologies for work and communication purposes, leading to fewer in-person meetings, less travel, but more convening of people virtually online. Managers will have to be fluent and skilful in leveraging technology.
Hong Kong will probably see a wave of business restructuring in the coming months. Teams will be streamlined and new work relationships will appear. Managers will need to cultivate an environment that is up to date and appropriate to the post-COVID business world.
Enhanced workplace health and safety measures are going to become a part of many organisations' culture and practice. A leader should enable and empower staff members to understand personal as well as workplace health and safety to prevent future outbreaks. Programmes should be implemented to promote and incentivise health and wellness among workers.
Are you interested in joining your local CMI board? Find out more about the application process here.
You might also like these posts on this topic:
Don't miss out - get notified of new content
Sign-up to become a Friend of CMI to recieve our free newsletter for a regular round-up of our latest insight and guidance.
CMI members always see more. For the widest selection of content, including CPD tools and multimedia resources, check out how to get involved with CMI membership.