Kishenjeet Dhillon MCMI reflects on how being part of like-minded community creates better managers, more diverse, inclusive and sustainable organisations – and a better tomorrow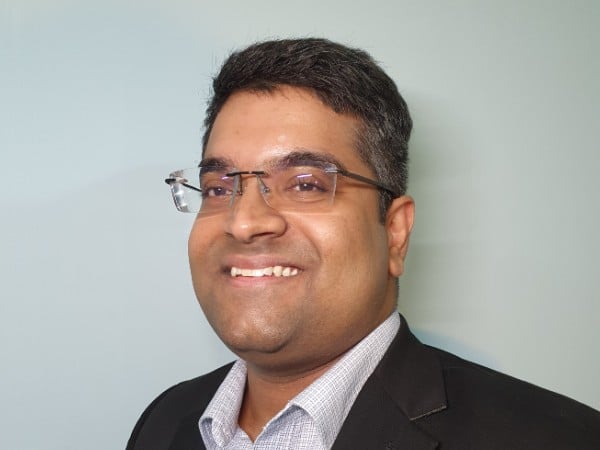 My journey with CMI started back when I first entered the workforce in 2013. I must admit, back then, the membership was purely for personal purposes. Being an associate member, I had access to some resources that could enlighten me about the latest developments in managerial practice around the world. Fast forward to 2021, I have since been recognised as a full member. With sufficient years of managerial experience under my belt and increasing responsibilities at the workplace, the CMI membership has become all the more important.
"It has been a fulfilling experience, being a part of this global network that is oriented towards the betterment of managerial practice"
In today's knowledge-based world, having quick access to actionable information is vital if any of us are to succeed in the art of management. My day-to-day activities involve not only managing clients and execution of projects, but also managing people, understanding their concerns and taking decisive action to ensure that problems are addressed as they arise. Such is the speed at which we have to operate in the current era. Post Covid-19, these challenges have compounded even further. What used to take months to unfold is now taking place in a matter of days. Managerial action is required at all levels and without the proper tools to cope, we would be a rudderless vessel left to traverse the hostile open waters with no end in sight.
In this regard, I am delighted to be part of the CMI community. Throughout this year, I have taken the opportunity to dive into the various materials published by CMI as well as networking with fellow CMI board members within the Malaysia region. It has been a fulfilling experience, being a part of this global network that is oriented towards the betterment of managerial practice. Our latest challenges – such as the return to working from the office, hybrid working arrangements and maintaining employee well-being – will continue to take shape in the months ahead.
"CMI's fact-based resources guide us managers and can only enhance our capabilities in the long-term"
As a standalone professional, insights into such phenomena might only be gathered anecdotally. However, CMI tools such as the Better Managers Roadmap are a vital guide to understanding how the future of work could take a more hybrid form and provide us managers with important statistics to gauge how employees as a community are feeling about the transition. These fact-based resources serve to guide us managers better in the execution of our mandates in our respective organisations, and can only enhance our capabilities in the long-term.
In addition, being part of the CMI community has also allowed me to gain access to valuable information within the Management Direct portal. As a doctoral student studying via a distance learning model, every resource counts and am glad for the support provided by CMI in this respect. Articles, videos and access to insightful e-books have been key in making my journey as a doctoral student more manageable.
In the years ahead, I sincerely hope that membership engagement continues to deepen, especially in Malaysia as we work towards bettering the practice of management for all. Being part of a like-minded community such as CMI will enable us to not only become better managers, but also create more diverse, inclusive and sustainable organisations that will be well positioned to contribute to a better tomorrow for all of humanity.
Image: Supplied by Kishenjeet Dhillon
You might also like these posts on this topic:
Don't miss out - get notified of new content
Sign-up to become a Friend of CMI to recieve our free newsletter for a regular round-up of our latest insight and guidance.
CMI members always see more. For the widest selection of content, including CPD tools and multimedia resources, check out how to get involved with CMI membership.