While many employers invest in developing their best female talent, that attention is still not translating into appointments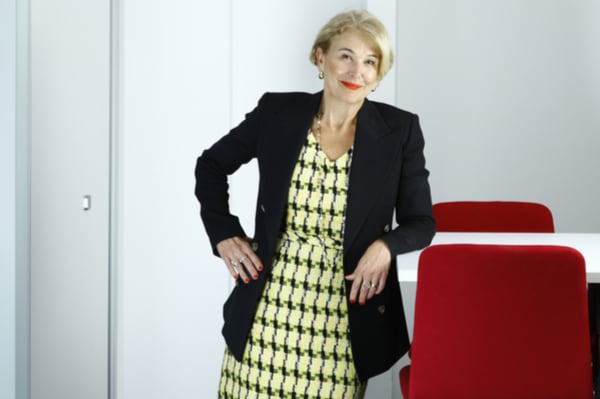 For this Better Managers Briefing, I got a chance to discuss a meaty topic with someone I've known for decades: Gill Whitty-Collins. She was one of my brand managers at Procter & Gamble before she becoming vice-president at the consumer giant, running leading brands including Olay and Pantene. Today, Gill is a consultant, board member, executive coach, keynote speaker and now author of Why Men Win at Work (which is out now!).
For 20 years of her career, Gill says she didn't experience gender inequality. But then, once she did see it, she saw it everywhere. I asked her to explain more.
Invisible power of culture
When executives are making their decisions on who to hire or promote or assign a project to lead, they aren't thinking they must appoint a man, says Gill – but that most of the time, they think the male candidate is better. "And when it comes to appointing senior-level executives, that happens nine times out of ten," she reckons. "But obviously that can't be right, because we know that women represent 50% of the population, they have equal intelligence, equal capability and equal leadership abilities."
So why do managers think men will be better for the role? "It's a combination of many, often invisible, unconscious or unintended things that combine to give that perception," explains Gill. "I call it the invisible power of culture – how a male-dominant culture impacts performance and perception positively for men, but not for women."
Confidence is key to understanding this dynamic, says Gill. "It's a generalisation, but women tend to have less confidence, and managers often choose a confident person over a competent person." The so-called 'umbrella theory' suggests men tend to be more savvy about the need to make their work visible, coming out from under their umbrella so that the boss can see them.
Intentional interventions
The progress towards equality in the workplace has been "pathetic", in Gill's view. "Every time a woman is promoted to CEO or a woman prime minister is elected somewhere in the world, we celebrate them. But it's just creating a facade of gender equality," she says. Only seven women run Fortune 100 companies. Just 10% of the world's heads of state are female.
"We're absolutely stuck on this, which is why I've come to believe in interventions to achieve 50-50 targets for companies and for organisations. The forces are so strong that if we don't do something intentional, they'll just keep directing us towards inequality and in another 100 years, we'll still be stuck in the same place."
Own your talents and capabilities
Older women face particular challenges, says Gill. "Exactly the same invisible forces come into play when we get into our fifties and managers are looking for expensive redundancy candidates and deciding who to keep and who to let go," she warns. "It's the reverse dynamic, but what I would say to older women is, do not be afraid. One of the things we do, particularly when we've worked in a company for a long time, is start to believe that our value is somehow linked to the company. That's rubbish – these are your talents, your capabilities, your intelligence which you have just been loaning to the company." And if, for whatever reason, things don't work out and it's time to move on, you can take your talents elsewhere. Gill recommends using a tool such as StrengthsFinder to really understand your unique talents and capabilities. "In many ways, it's the best thing that can happen to you when you reach your fifties."
Making flexible working gender-neutral
One positive development to emerge from the last 18 months is that flexible working does actually work, says Gill – and now, post-pandemic, employers must be clear that flexible work policies are gender-neutral. "We have to get away from the idea that these policies are for women who are not 100% committed to their career. These policies need to be for everyone, because it's the only way we'll get to true equality in the home and at work."
In Gill's view there is no reason why men should be spending more time than women in the office or less time at home. "Hybrid working should mean choosing to do your work where and when you need to," she says. "We want managers who won't want to be asked if we can work Fridays at home. We want bosses who just want and trust us to deliver the work."
You can find our conversation in full here, and see how CMI is supporting the fight for workplace gender equality with our CMI Women group. 
You might also like these posts on this topic:
Don't miss out - get notified of new content
Sign-up to become a Friend of CMI to recieve our free newsletter for a regular round-up of our latest insight and guidance.
CMI members always see more. For the widest selection of content, including CPD tools and multimedia resources, check out how to get involved with CMI membership.