Giving Employees the Encouragement, Skills and Impetus to Excel Should Not Be a Sticking Plaster, but an Integral Part of Management Styles, According to a Sales and Leadership Expert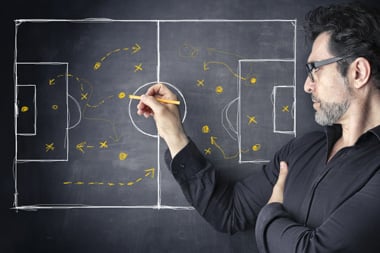 Forum EMEA recently undertook global research in partnership with the Sales Management Association and discovered that a quarter of managers are not personally coaching their sales teams.
The research, entitled Measuring Sales Management's Coaching Impact, was conducted across more than 200 companies, who employ in excess of 500,000 salespeople. It found that, while some managers aren't coaching their sales staff at all, those who do so often do it badly. They coach only when they have to – such as when someone is performing poorly, when a new starter is inducted or if someone specifically requests it – instead of treating it as a proactive and integrated part of their daily management routine. That very routine is meant to reach all members of the team – not just underachievers.
But why should managers worry about these findings… especially when they have a million and one other things to do on top of coaching – and particularly if their teams are, overall, doing OK?
The answer is because, if you're not coaching as you should, then your entire team will not operate at its full potential and the business bottom line will suffer. Coaching, which focuses on helping people to grow and develop, has been proven through various studies over the past 40 years to improve motivation and engagement – and the more engaged your team, the better it will perform.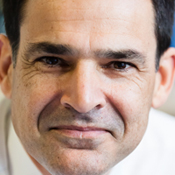 Indeed, in our global report, sales coaching was rated the most important of all activities in improving a company's overall sales performance, ahead of sales training, new customer acquisition and cross-selling or upselling. High-performing companies were shown to provide 15% to 20% more coaching than their underperforming counterparts.
Yet despite business leaders acknowledging the important link between coaching and productivity, managers are still coaching with little structure or purpose – focusing largely on reactive opportunities to bring poor performance back to acceptable levels.
Our research found that high performers are only coached approximately once per quarter, compared to twice a month for poor performers, leaving a high proportion of the team underdeveloped and therefore not working to maximum capability. Coaching is also often based around informal feedback, or upon winning specific opportunities close to hand. But in fact, it should be centred around a clearly defined coaching programme, with set goals that evaluates the entire team's performance – including that of over-achievers.
So, why aren't enough managers coaching effectively?
We found that the answer lies within each organisation and its learning and development culture. Most managers who struggle with coaching claim to be either too busy to do it, or they don't know how to do it, or they aren't expected to coach or want to be held accountable for it. But managers in organisations where coaching is a fundamental part of the culture – driven from the top down – are the ones that are most likely to coach successfully, and in a way that will boost business results… as long as they are given the right skills and tools.
Compare, for example, the coaching differences in a high- versus a low-performing organisation. You will find that, in highly productive companies, a) sales managers are coached; b) coaches are trained how to coach; and c) coaching is part of the performance appraisal process, so managers are held accountable for their successes in this field.
Most importantly of all, though, coaching is endorsed by senior executives to ensure that good practice is modelled across the company at all levels. Senior executives incentivise and encourage their managers to coach effectively, with processes in place to ensure that coaching is steered towards specific behaviours, competencies and performance objectives. Overall, high-performing organisations have a strong coaching culture that runs through the veins of the business.
So, to be a good manager with a high performing team, don't "just" coach, for companies that do this have teams that are only "just" surviving. Coaching effectively is about quality: focusing on both high performers and under achievers with clearly defined goals. Only on that basis will you have the required confidence to get the best returns from your coaching efforts, and cultivate a team that outperforms the competition.
For more on coaching, check out these details on CMI's forthcoming Mentoring and Coaching Workshop, set to take place on 20 October.