Blog:
Wondering Whether CMI Future Leaders Will Be Valuable To Your Career Prospects?
Written by Tamara Kelly
Monday 09 March 2020
How taking advantage of CMI resources has supported Future Leaders Panel Members to get started in their career.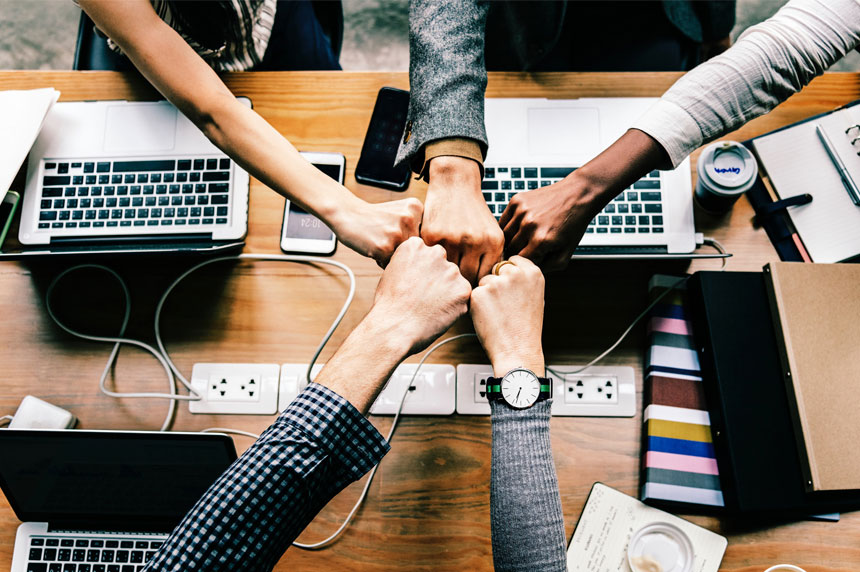 Tell Us Something Interesting About Yourself:
Hello! My name is Tamara, and I am part of the Future Leaders panel, a voluntary group that advises CMI on its work related to young members. I graduated from Bournemouth University in 2017 with First Class Honours in Business Studies. Since then, I have gained work experience in Management Consultancy, and Accounting and Finance. In my spare time, I go to the gym (a lot!), and play Football. The aim of this blog is to share my CMI and Future Leaders story, and provide you with an insight into how it added value to my education and career prospects.
How Did You Hear About CMI?
I first heard about CMI while I was studying for my Business Studies Degree at Bournemouth University. One of CMI's Higher Education Managers joined one of our lectures to present the CMI Level 5 Diploma in Leadership and Management, which we had the opportunity to complete as part of our final year studies.
How Did Being Involved With CMI Help You During Your Time At University?
My Diploma provided me with CMI membership and, as part of that, I was able to access all of CMI's resources. These resources were particularly useful during my final year of university, and beyond, as I used them for multiple modules and to enhance my CV. At graduation, I was honoured to be awarded the CMI Undergraduate Award. This, for me, is where the real value of being associated with CMI began. As part of the award, I was invited to attend the CMI Higher Education Conference in 2018, which was held in London. The purpose of the Conference was to showcase the work of CMI and their university partners, and celebrate the achievements of students and recent CMI graduates. Throughout the Conference I networked with a variety of people, both internal and external to CMI, which is where I was initially introduced to CMI Future Leaders and invited to join the panel.
How Has Being Involved With CMI Helped You In Aspects Of Your Career Or Education?
Being involved with CMI has been invaluable to my education and career prospects. Not only have I gained a Diploma, Award and voluntary experience from being on the panel, I have had the opportunity to network with like-minded individuals from a range of different backgrounds and develop my practical leadership and management skills. It has also opened new doors for me in terms of my career, as I was offered the chance to complete a short period of paid work experience with CMI. This provided me with the experience I needed to apply for jobs within my chosen sector.
What Do You Value Most About Being Part Of CMI Future Leaders?
For me, the most valuable element of CMI's Future Leaders Community is the support it provides for personal development. In such a competitive job market, it's important to take advantage of every available opportunity to improve professionally and stand out from the crowd. CMI Future Leaders also enables me to network with peers with similar career aspirations to me who can support and challenge me in my development. This is supported by CMI resources such as events, mentoring, work experience and a large amount of social media content including an active Facebook group. I highly recommend becoming part of the community and getting actively involved. You will get more value out of the programme, the more you put yourself out there.
Feel free to drop me a message on LinkedIn if you have any questions about how CMI can add value to your career prospects