Organisational life as we know it has been altered – some changes will be permanent. There is simply no going back to life as we knew it pre-Covid-19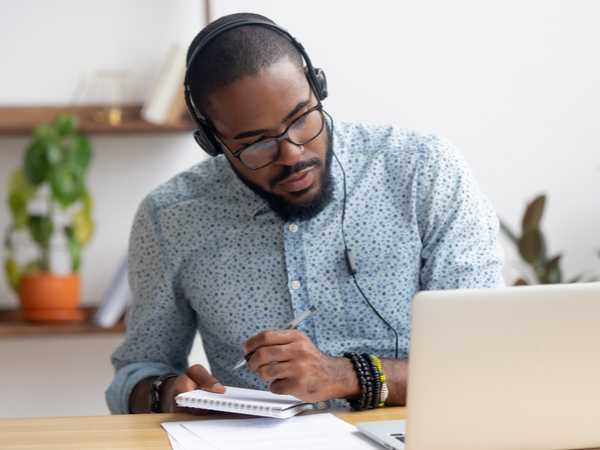 The literature on the future of work has increasingly been focused upon the implications of the fourth industrial revolution, particularly that of artificial Intelligence, as the catalyst of structural change to working practices in organisations. Yet it has taken a health pandemic to have acute impacts and drive change in working practices.
More and more countries have eased lock down restrictions. We've seen, in the immediate post-lockdown world, new factory/office layouts and a range of socially distant working practices. There have been – and will continue to be – more limited and socially distant face-to-face meetings, staggered lunch breaks and different start/finish times. Many will also continue to work from home and have greater flexibility in terms of when people physically need to be in organisations.
Working in the new normal will certainly be different and some impacts will be far reaching and permanent. In the future, I do not believe there will be mass reversion back to old working practices.
Wide-scale remote working as the norm
The Covid-19 outbreak has made remote working a necessity for our lives to continue. Wide-scale remote working is here to stay, as organisations have realised that it can work on a large scale – they've been through the ultimate stress test and have been forced to quickly iron out any kinks.
Twitter has now given its staff the option of working from home permanently if they wish. Facebook's CEO, Mark Zuckerberg, recently stated that he expected at least half of the company's entire workforce to perform their jobs remotely within the next five to ten years. Groupe PSA (the owner of Peugeot and Citroen) announced that its non-production staff would work much more remotely going forward.
Research has shown that remote working can potentially result in greater productivity and even a happier workforce. Remote working can also bring greater flexibility and cost-savings (e.g. commuting) for some.
While remote working will be welcomed by some, others will experience real difficulties such as isolation and loneliness. Greater remote working also carries the danger of blurring the line between private and work life; some people have real difficulty "switching off" from work at home. It can also result in some highly productive employees suffering from stress and even burnout. Organisations will therefore need to carefully monitor the efficacy and impacts of mass remote working.
Greatly reduced office working
Organisations have realised some of the benefits of remote working including huge potential cost savings to be had from reduced commercial office space. There will therefore be fewer people working from traditional corporate offices in the future. The CEO of Barclays, Jes Staley, recently stated that the use of office space and staff location will be looked at in his organisation and that this would be different in the future.
Yet, I do not believe that offices will fully disappear – they still serve an important purpose, including, importantly, where colleagues can gather for face-to-face social interactions. Some offices will in effect become hubs for senior managers and teams to meet.
More use of technology for communication
The use of technology platforms and software has been critical. The utilisation of Microsoft teams, Cisco WebEx and Zoom, for example, has resulted in greater collaboration and new ways of communicating and working. This will continue at a rapid pace, and as employers quickly embrace new technology, they will need to ensure that appropriate training and support is available in order to encourage rather than stifle adoption.
While the greater use of technology will create new opportunities for some, it is important to recognise that others will find technology to be impersonal and will miss face-to-face interaction and companionship.
Organisations will need to carefully consider the impact of the greater use of technology to communicate and interact with staff. There will be the challenge of keeping communication "personal" and not distant and aloof. Consistency of messaging will also need to be carefully considered and this will be a real challenge particularly for large organisations.
Organisational Culture impacts
Changes to working practices will also impact organisational cultures. Organisations will need to consider these implications carefully and evaluate what it means for them. For example, how will these changes impact the behaviour of staff and how things are done in the organisation? How will this impact the values and DNA of the organisation?
While greater remote working, for example, will encourage greater flexibility and potentially more openness, it will also lead to the development of cliques/sub-groups which may be counter-cultural. Some staff will even adopt "toxic" work practices in the comfort of their own homes and under the cloak of private online meetings, such as negative speculation about colleagues and the wider organisation.
Changes to organisational policies, procedures and practices
There will inevitably be changes to organisational policies, procedures and practices. These will need to be carefully thought through, monitored and evaluated.
IT policies will need attention – especially in terms of data security. HR functions will need to revaluate reward approaches and appropriate policies regarding more use of home broadband and even personal computers. Health and safety policies will also need to be revisited due to much more home working with respect to ergonomics and computer breaks.
You might also like these posts on this topic:
Don't miss out - get notified of new content
Sign-up to become a Friend of CMI to recieve our free newsletter for a regular round-up of our latest insight and guidance.
CMI members always see more. For the widest selection of content, including CPD tools and multimedia resources, check out how to get involved with CMI membership.