Interview:
Every day leadership: managers stepping up to the crisis – Part Four
Written by Matthew Rock
Friday 20 March 2020
Being furloughed is an opportunity to develop your personal and professional skills.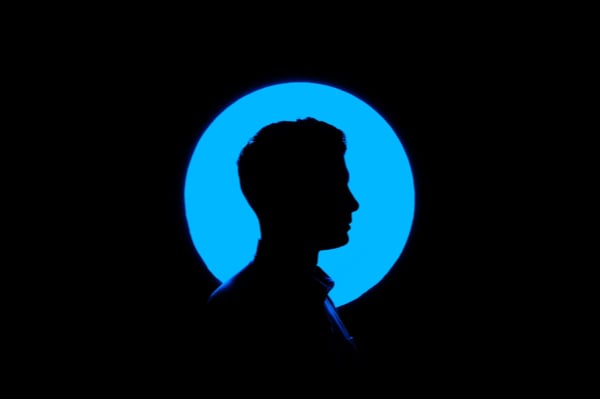 Thursday 24 April
To west Yorkshire for a virtual chat with James Bowman, a Chartered Manager who works for an organisation called Prescribing Support Services. James' role is providing and managing clinical pharmacists who are deployed in more than 130 GPs' surgeries across the UK. In normal times, these pharmacists take the burden of medication management away from doctors in surgeries.
Right now most of these pharmacists have been redeployed into retail pharmacists, so James is currently furloughed. He's using the time to invest in his personal and professional development. He's just done a couple of university modules on organisational behaviours, as well as his Lean 6 Sigma Yellow Belt. As a volunteer for the charity Team Rubicon UK, he's also topped up his training in disaster recovery support. "And the house and the garden are looking pretty good!" he laughs.
Talking to managers and leaders who have been furloughed, you sense their frustration. These are people who are used to working, to getting things done. Even though they're out of the loop right now, they'll be picking up on how things are going back in the workplace and will feel they could be contributing. But the government's furlough scheme is rigid and insists that people cannot work during the period of furlough. There has been some lobbying to persuade the government to allow furloughed workers to work part-time, but this hasn't been adopted. If you're furloughed, you must not work.
"If I'm honest, I'm chomping at the bit," James admits, but for now he and thousands of others have got to bide their time. Many are using that time to develop themselves and update their skills; others are doing voluntary work. I reckon they'll be seriously motivated when they do get back to work….
________________________________________________________________________________
A further three-week lockdown is now confirmed. Captain Tom Moore has completed his 100 laps of the garden (raising £15m+ in the process) and around the UK managers are knuckling down and plugging gaps where they can...
Thursday 16 April
As a construction-based manufacturer, County Durham-based Finnmark Sauna is still up and running, albeit with a skeleton staff. There is one joiner working flat out to meet the orders that the firm needs to meet. All other on-site jobs – from delivery and logistics to sales and safety – are pretty much being handled by the management team. It's an example of how managers across the country are stepping up and taking on more jobs to keep things moving.
There are just two people working in the company's office at the moment – the company's director, and the operations manager, Matthew Hulbert. Some staff, such as the design team, are working remotely.
"We've been doing the day-to-day running of things. We're looking after the security of the site, making sure that orders are dispatched," Hulbert explains. "Fortunately, we have a very good team, and everyone is willing to get stuck in and get us through this tough time."
________________________________________________________________________________
Adapt, pivot, or hold on for dear life. The options for companies in this crisis can boil down to these three strategies. As the UK enters week five of lockdown, we talked to some of the 'small ships' helping the uk economy adapt to the covid-19 crisis.
Thursday 9 to Wednesday 15 April
First stop (virtually, obvs) Kent where the Copper Rivet Distillery is now making alcohol hand sanitiser. Co-founder Stephen Russell says:
"Our business sells Dockyard Gin and Vela Vodka to pubs, bars and restaurants, which are now all closed, so this new sanitiser product allows the distillery to help the wider community, protect distillery jobs, and perhaps creatively develop a totally new range of products."
The transition hasn't been simple. "Achieving the right chemical formula is not easy," says Russell.
"By itself, high-strength alcohol could hurt hands by opening up cracks and encouraging germs to attack. So the solution's formula needs to comply with World Health Organisation guidance. Together the compounds achieve the efficacy of the alcohol, while also being kind to the hands."
The new product, Russell's Alcohol Hand Rub, is now being supplied to the Met police amongst others.
Essex-based manufacturer Blackman & White is one of the many ingenious firms switching to making personal protective equipment. The company makes cutting machines – ideal for its new mission.
Eiko White, director at Blackman & White, says:
"We have all seen the terrible stories of our heroic doctors, nurses and care workers fighting the Covid-19 virus without the right PPE. It's heartbreaking and we wanted to try to do what we can to help in some small way."
Blackman & White is now producing 300 visors every day at the Street Industrial Estate in Maldon, where its own-brand Orion and Genesis V machines use dual motion control, state-of-the-art routers and lasers for precision cutting. But there are challenges ahead.
White explains:
"We can easily make 300 per day, but we are struggling to source the right quality material – this is where we need help; 1mm polycarbonate or 1mm acetate are the big stumbling blocks. Our customers, who have been quick to come forward and offer their assistance, have been making do with alternatives, but supplies are drying up and, inherently, the costs are climbing."
Corby-based point of sale display-maker DisplayMode.co.uk is also making visors: 10,000 a day. Managing director Leon Edwards invested £40,000 to buy new materials, and switched production from a sense of moral duty.
Edwards explains:
"In just over a week, we've gone from looking as though we might not be able to continue as a business to having a clear purpose. This is categorically not-for-profit and is all about making a difference."
He sees his company as part of the Dunkirk-style rescue bringing help at the last minute. But says it will be a tough ride:
"Many smaller UK manufacturing companies like us are taking steps to help in this terrible crisis, but it's near-impossible to get through to the people we can help via the government portals and so you hear of bigger firms such as Dyson and Mercedes F1 doing their bit, but not the independents. We are the 'little ships' that the government has been crying out for. Face shields are just one type of PPE, but a really vital one in the face of what is the biggest crisis our generation has seen."
Finally to Rays Ice Cream, based in Swindon, which has closed its parlours but is compensating by selling ice cream direct to homes via couriers with PPE and social distancing.
Owner Hadi Brooke:
"We decided to trial online deliveries and plot how that might work in terms of logistics. It's gone mad. It helps that the weather has been good, people are at home and they have limited ways in which they can 'treat' themselves at the moment. We are currently delivering four days a week, orders coming in every day."

"In a small way we are bringing joy to the doors of people who have, quite rightly, limited movement at the moment and that's wonderful."
You might also like these posts on this topic:
Don't miss out - get notified of new content
Sign-up to become a Friend of CMI to recieve our free newsletter for a regular round-up of our latest insight and guidance.
CMI members always see more. For the widest selection of content, including CPD tools and multimedia resources, check out how to get involved with CMI membership.