Interview:
Management in a mixed economy: five new rules for leaders
Wednesday 02 September 2020
Many people working routinely at home. Rota systems. Half-in, half-out. The new 'mixed economy' presents many new challenges for managers and leaders.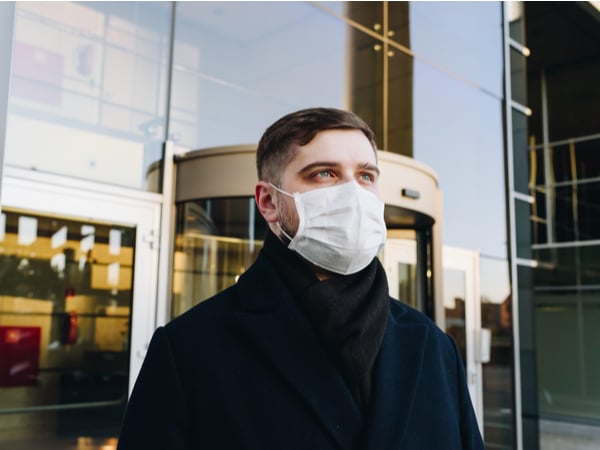 The whole debate around returning to the workplace is getting feisty. After months of lockdown, the government is sounding distinctly jittery as it encourages people to return to the workplace (often through off-the-record briefings). The spectre of 'ghost cities' and thousands of businesses going to the wall clearly looms large.
The problem is, many people are quite comfortable working from home. According to CMI research, they're happier, more productive and, in many cases, don't want to risk their health (and that of their families) by getting back on public transport. Their anxiety is lent weight by talk of a second wave of Coronavirus.
Meanwhile, many employers (particularly finance directors!) see an opportunity to cut costs dramatically by keeping workers at home and reducing their office bills.
So, what gives? How are managers and leaders meant to navigate all this? What are the management pros and cons of staying at home vs returning to the office? What are the best companies doing in this regard? And, specifically, what are the new management challenges emerging out of all of this?
These were some of the questions on the agenda for CMI's most recent thought leadership roundtable focused on 'Covid-19 disruption and future leaders'. A group of wise heads came together for this one; in the coming weeks we'll be gathering views from up-and-coming leaders, too.
1. Get (a bit) tougher
Motivation is a core part of the good manager's role, and by being in the office it's easier to pick up those signals when your people aren't firing on all cylinders. CMI's outgoing president Bruce Carnegie-Brown CCMI CMgr pointed out that the challenge of motivation and performance-monitoring becomes even more difficult with newly formed teams and when new team members are involved. "Overseeing performance and productivity works reasonably well in cohesive teams that have worked together for extended periods of time where there are lots of bonds of trust and understanding," he says. "It's more challenging with more extended teams, newer teams and of course, teams that have junior members in them where there are particular challenges around helping them learn and gain experience."
These challenges are about to intensify, says Bruce. Through lockdown managers and leaders have been 'pretty forgiving' about their people's performance, recognising that they may be grappling with childcare, poor internet or inadequate working conditions at home. "As we return to a more normalised work environment, I think one of the big issues for managers is going to be the challenge of identifying some of those who will be work-shy in the return to work," he says. "The issue will be difficult because some people will have very legitimate reasons for delaying a return to work around wellbeing, continuing childcare responsibilities and fears of using public transport."
Bruce raised a concern that, after months of caution, managers may be "too passive" in how they handle the return to the workplace. "I think managers need to be clearer on what the future state needs to look like so that we build towards that objective." Otherwise, he says, "the muscle memory is very deep" and we may simply default to traditional ways of working or indeed to a flexibility free-for-all.
Patrick Dunne CCMI worries that many managers have been 'blown around' by the unprecedented circumstances in recent months. This has created 'an almost victim-like mindset'. Now is the time to get proactive. "We need to be asking: what is the best model for our business or for our division of our business?"
Neil Reynolds, partner engagement lead for CMI Cymru, fears that while the Covid-19 crisis has brought the best out of some people, it's also brought the worst out of others. "It's the perfect excuse for companies to charge more, offer less, deliver slower and find a way not to meet commitments. This is certainly one of the issues that we need to address going forward and making up for lost time," he says.
2. Rethink everything
Speaking from Hong Kong, Dr Paulina Chan CCMI CMgr encourages managers and leaders to seize this moment to rethink their corporate and brand culture. "The old ways of doing things may no longer be optimal to meet the needs of the customer, the employer, the stakeholders and of all kinds," she says. This cultural rethink will have ramifications right through the organisation, all the way to how we measure performance and define leadership, she says. Some junior staff may have stepped up and been highly effective during Covid, so she asks: "who is the leader now? And who are going to be your future leaders?"
Martyn Kendrick, deputy dean and head of Derby Business School at the University of Derby, says that organisations and managers will have to forge new hybrid business models that build on the experiences of the past few months. In his arena – education – this is likely to involve a blended approach of digital and face-to-face provision.
Stephen Bourne, Emeritus Fellow at Clare Hall, University of Cambridge, says reinvention "is not just about the organisation. It's also the self." Individual managers need to speak to and exchange ideas with their peers as they search for new solutions and models.
3. Beware cliques and divisions
Bruce Carnegie-Brown also believes that 'the mixed economy' – some people in the office, some working remotely – will actually be tougher to manage than when everyone's either remote or in the office. "There's a real risk that people who are working remotely end up being second-class citizens by default, because most of the discussion will focus on people in the room."
These are legitimate concerns, says Cindy Rampersaud, senior vice-president at Pearson BTEC and Apprenticeships. To address them, organisations (and managers) will need to move towards 'blended' forms of working, with people coming into offices at certain times of day or for key meetings. "This is about trust," she says. Different industries will need to adapt in different ways but, if managers can enable high-quality connections and communication, there is a real opportunity for a significant uplift in productivity.
Stephen also recognises the danger of 'insiders and outsiders' within organisations. This can be addressed by making sure employees come in to an office for one or two days per week, he says.
4. Keep your eye on career progression
Many organisations will be cash-constrained in the years ahead, and many employees, too, will be wary of change and likely to stick in their current role. This could create a real problem for progressing careers, says Patrick. "People will be safety-first." In these circumstances, "managers will need to spot the talent and really make sure they are doing something to motivate them, because they may not be able to motivate them with salary progression in the same way." And organisations will need to keep investing in people's career development.
5. Look for the positives
Neil encourages managers to use 'anxiety for good'. For a lot of managers, he says, this could be a perfect opportunity to motivate their teams to be more resourceful, more productive and more creative. "A lot of companies have been able to use this situation to create an even stronger bond – 'we're all in this together'."
The conversation finished on a positive. Guests agreed that while economic models have previously valued qualities such as speed and efficiency, Covid has emphasised the importance of resilience. Stay strong…
Read the full discussion paper about disruption and future leaders.
Listen to Cindy Rampersaud talking about workplace disruption in this recent CMI podcast.
You might also like these posts on this topic:
Don't miss out - get notified of new content
Sign-up to become a Friend of CMI to recieve our free newsletter for a regular round-up of our latest insight and guidance.
CMI members always see more. For the widest selection of content, including CPD tools and multimedia resources, check out how to get involved with CMI membership.