Interview:
Personal Management Lessons From the Global Director of Interbrand
Tuesday 23 April 2019
Insights spoke to Rebecca Robins about her career and how it has shaped her approach to management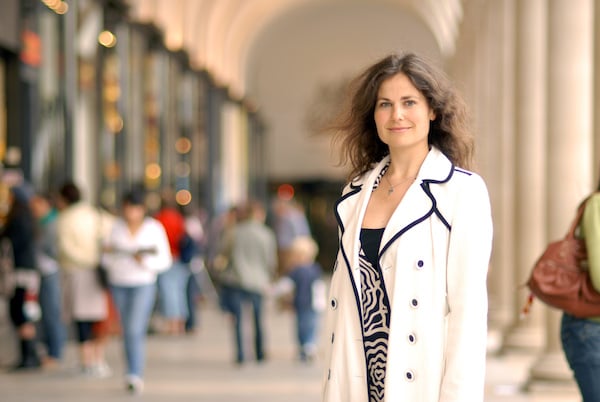 As Global Director of Interbrand, What Piece of Career Advice Would You Give to Managers Hoping to Follow in Your Footsteps?
Curiosity and generosity are two of the greatest gifts in life.  Seek out things that interest you and challenge yourself to make a difference.  Be generous in making time for people and with the support that you give to others. And remember that two of the most important words that you can ever say, and you can never say them enough, are 'thank you'. Recognition of what people do, and the value they add, should be something so engrained that we don't even stop to think about it, we just do it.
What Are the Biggest Challenges Facing Your Industry Today – and How Has This Changed Your Role?
We work with brands and businesses across all sectors and industries, and we are living in one of the most exciting periods of change. It's a time where there's never been a stronger case for science and the humanities, strategy and creativity to come together in exciting new ways. Businesses need to invest more than ever in their brands, as the platform for growth, and brands are fundamentally human constructs - they are created by people, for people.  People are our most valuable asset. How businesses attract, retain and motivate talent is a crucial determinant of sustaining value over the long-term. What people value and why is shifting, and the businesses that are investing in strong cultures and nurturing and networking knowledge within and across the business, are the ones who are thriving. The cost of not doing so will show up very quickly on the bottom line.
How Do You Keep Abreast of Culture, Trends and Ideas That Are Relevant to Your Role? How Do You Develop Yourself?
We are constantly learning, from the work that we're doing with brands, to the people that we engage with every day. Read voraciously… Get involved in the best conferences in your industry… Never stop listening…  Working with people in start-ups and social enterprise is phenomenally inspiring.  They are some of the most ambitious people you could ever meet, and their natural ability to collaborate with others, to support a collective ambition to effect positive change, is a lesson to us all.
Above all, remember to look out and to look up. One of the things that I've learned to do when travelling is to take time to appreciate and experience the places that you're in. There's always time to check another email, but you can't replace the moments of inspiration and, as our attention spans are increasingly stretched to the limit, time to think deeply.
What Kind of Managers Do You Admire, and is There a Particular Mentor That Stands Out for You in Your Career?
The late and great polymath and poet Seamus Heaney said "Anyone with gumption and a sharp mind, will take the measure of two things: what's said and what's done."  Wise words that, for me, set the tone for strong management.
What Are You Most Proud of in Your Career?
Working with and being part of the journey of such an eclectic mix of brands, across every sector and industry. Brands are related to culture and it's a privilege to carry forward both my background in languages, and experience across a number of countries, into the work that I do across so many cultures.
Writing is something that has always been very important to me.  Whether writing for publications such as The Business of Fashion, Harper's Bazaar, The Guardian, or creating content for brands, words have the power to enchant, to engage, and ultimately to change behaviours. Words also endure across generations. I have written, and contributed to, a number of books over the years, most recently co-authoring Meta-luxury: Brands and the Culture of Excellence. And one of the most rewarding and valuable experiences alongside the writing, is the journey itself, from the research, to the collaborations and conversations. Ultimately, as with any book that you put into the world, the true value is in its readers.
The CMI Champions Diversity and Inclusion, What Do You Believe Women Can Bring to Business and How Can We Improve Equality in the Workplace?
A powerful and deeply relevant question, as I have just been speaking about this at the New York Times International Luxury Conference. When we talk about 'diversity', we are talking about everything from gender, to race, to LGBTQ, to ability and disability, to neurodiversity and so we could go on. Fundamentally, diversity is an output of inclusion and of an inclusive approach to business.
Brands and businesses need to reflect the world in which they exist, and that has to happen on both the inside and outside. As we can attest to from the Best Global Brands study that Interbrand has been publishing for the past 18 years, strong brands begin from within.
Inclusive strategies work when they are integrated into the business and the growth strategy, and made manifest at board level and across the entire business.  And that cascades to greater diversity in thinking and creativity and how we actively engage different perspectives and approaches to innovate and to solve problems.
Brands have the power to change the world. It is the people behind those brands who enable that to happen.
Rebecca Robins is a CMI Companion and global director of Interbrand. Robins heads up the global luxury and fashion practice, business intelligence and leads the Interbrand Academy. Twitter @robins_rebecca