Interview:
To get unheard-of results, you need unseen-before methods
Tuesday 02 June 2020
One of the uk's top innovation gurus, jacqui murray, on leadership in a crisis, man-management at a steel works, and how to make giant leaps forward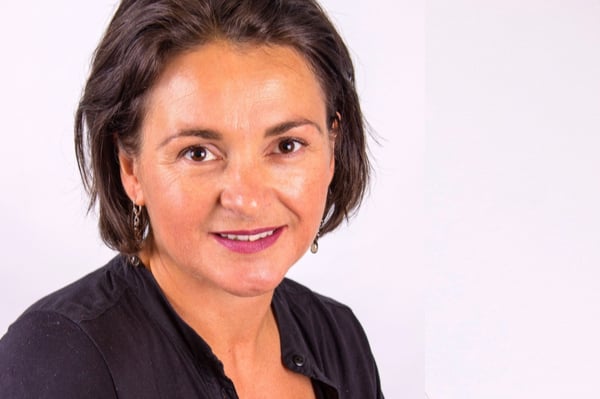 Jacqui Murray is deputy challenge director for the Faraday Battery Challenge at Innovate UK. As one of the UK's top innovation gurus developing new battery technologies, Jacqui knows how to break the mould in order to achieve results that have never been seen before.
Through the pandemic, she and her team have continued to work hard at making electric vehicles more efficient, cost-effective and quick to produce. Not only does this mean collaborating virtually with teams and businesses all over the UK, it means handling the many management challenges that come with it.
For a recent CMI podcast, Jacqui talked about the skills she's needed to manage her team, her take on high-performance leadership – and leadership lessons she's taken from working at the Scunthorpe steel works…
…Great Leadership
"This crisis is a moment to sit and reflect on leadership. If you think about how you've been perceived by your colleagues in the last few weeks it's probably very little about what you've said; it's about how you've responded. This period is stressful and scary – but that's when we show our true colours.
If you want a creative, high-performance team, it's right now that you get that.
...Scunthorpe Leadership Learnings
"My first job was at the Scunthorpe steel works, working with men doing dangerous, complex work, thriving and loving it. I got a lecture from one of them at 4am. I was told that if I wanted to be a manager, I had to make sure I understood every member of my team – all 300 of them
"You can't control [in these circumstances]. You need to make sure that the people with the power on your shift are the ones who want to get stuff done. Looking back, I realised that those shift managers set this culture: it was people-first. Their teams made the decisions, not the manager. The managers were adding value, not taking charge...
"Engineers tend to go toe-to-toe with you and can get grumpy and confrontational if the task you give them is too big, because their day job is already massive and complex. So translate that big task into something they feel they can do; it's that shaping of the challenge.
"That's exactly what the shift managers in Scunthorpe did – they didn't make people feel stupid, they would ask questions that would help them realise that they were missing something or needed to go and find something out."
…Start with a why
Early in her career, Jacqui worked with an inspiring manager at Natural Resources Wales, who advised her to start every conversation with a why. This taught her that miscommunication "is one of the biggest barriers to change. When it gets technical, it's scary when you don't know something. I think there is a leadership issue here: we always want leaders who can communicate with vision and take you with them; people at the top with the talent to explain."
...Embracing challenges
Early on in lockdown, Innovate UK had to cancel an event. It was disappointing but, says Jacqui, a learning opportunity. "It's what we do next that really counts. We'll get the best credit for our best efforts.
"[Leadership in a crisis] is about giving your team permission to feel worried and scared but also to be creative and to try something new – and if it doesn't work, they've got cover from their director. That's the safe space teams need to thrive in."
…on the Power of Explanations
"As I progressed through my career I often saw that whoever shouted loudest progressed through the ranks. When I look at Faraday, that's just not going to work. The levels of complexity in what we're trying to do means it's not possible.
"What we can do is explain why we're doing it. We then own the problem and [make sure] that people get it; the more people get it, the more we can empower them to make decisions in their own businesses because they understand why we are doing what we're doing."
These are lightly edited extracts from
These are lightly edited extracts from Jacqui's recent CMI podcast.
CMI members can find two fantastic checklists on crisis management (255 and 268) in ManagementDirect.
You might also like these posts on this topic:
Don't miss out - get notified of new content
Sign-up to become a Friend of CMI to recieve our free newsletter for a regular round-up of our latest insight and guidance.
CMI members always see more. For the widest selection of content, including CPD tools and multimedia resources, check out how to get involved with CMI membership.