It is a dangerous misconception that swooping on staffers at rival organisations has no legal consequences.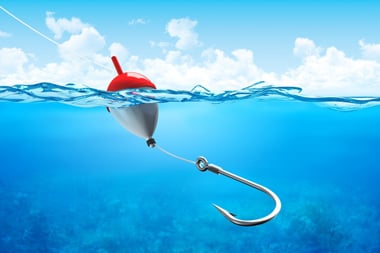 Following months of speculation since DJ Zane Lowe was poached from Radio 1 for an unidentified role at Apple, the tech giant has now unveiled him as leader of its new online radio service, Beats 1. Launched with a fanfare at Apple's Worldwide Developers Conference, the new music platform will challenge Lowe to translate his success on one of the UK's top-rated music shows to an even bigger scale, and bring across a legion of devoted fans who made his decision to leave the BBC in March even harder.
Lowe said of his former berth: "It's about the best place I've ever worked in my life. And it's got the most inspiring people, who do things for all the right reasons."
Given the DJ's high enthusiasm for music and tech, there is every sign that his poaching will lead to a positive outcome – but that isn't always the case. Indeed, Susanna Reid's high-profile move from BBC Breakfast to ITV's rival programme Good Morning Britain heralded a show that never got off the ground, ratings-wise, while Janie Schaffer ended up suing M&S following its ill-fated decision to poach her from Victoria's Secret. In her lawsuit, Schaffer claimed that the UK retailer's urgency to get her started as soon as possible forced her to lose out on shares in her former firm. The former Knickerbox executive resigned from M&S just three months after moving across from Victoria's Secret, reportedly out of frustration that she wasn't given the total creative control over the lingerie department that she believed she was promised.
Clause for thought
Poaching, then, can be a serious business for lawyers. While this CIPD article notes that, by contrast to the US, the UK does not attach criminal penalties to poaching, that doesn't mean that nabbing employees from other organisations can't become a legal minefield. In early 2014, for example, UK regulator the Financial Conduct Authority (FCA) banned Anthony Verrier – former executive at the brokerage BCG Partners – from operating in the UK financial sector, after he was found to have poached dozens of staff from his previous firm Tullet Prebon.
As the FCA explained in its final notice on Verrier, it tackled him under Section 56 of the Financial Services and Markets Act 2000, which provides for individuals to be excluded from working in the industry following poor ethical conduct. Verrier's manouevres with Tullet Prebon's personnel were found to have infringed that part of the Act.
Most commonly, though, rules against poaching will be set out in so-called "restrictive covenants" or "post-termination restrictions" in individual contracts of employment. But while some firms and transitioning workers tend to play down those clauses amid the frenzy of headhunting activity, Beverley Sunderland – managing director of Crossland Employment Solicitors – told Insights that affected parties ignore them at their peril.
"It is a myth that clauses in contracts designed to prevent employees from poaching their former colleagues are unenforceable," she said. "They generally are enforceable, and ignoring them can lead to highly expensive injunction proceedings in the High Court, where the loser may be required to pay the costs. The reason for this is that an employer is entitled to protect legitimate business interests, and one of these interests is having a stable workforce. Employers will often include in a contract a clause saying that an employee will not, within a reasonable period (say, three to six months) solicit or try to entice away colleagues with whom he or she personally worked, and prevent poaching above a certain level. While the poaching of a secretary will be irritating, the poaching of a senior team member may have an even more profound effect on the business."
Mysterious patterns
Sunderland added: "Employers need to be aware that they can be liable for inducing a breach of contract and also find themselves on the end of the injunction issued by their new employee's former employer. To avoid this, they should first of all ask their new employee about post-termination restrictions and ask to see a copy of the actual contract and take their own advice on it. If there is a "non-poaching of staff" clause, then they should give a direct, written instruction to their new employee warning them not to go after former colleagues. That will prevent them from being liable for inducement."
The devastation to a business that can be caused by team moves, Sunderland explained, is well documented – especially in industries such as insurance broking. "The courts," she said, "will therefore be alert to situations where all employees mysteriously leave at the same time, generally actively encouraged by a new employer, or one leaves and then tries to poach the others. The tentacles of disclosure can extend very far, including personal emails, and often those orchestrating such a team move have been careless in their communications and get caught out."
On that theme, Phil Beckett – partner at forensic investigations firm Proven Legal Technologies – noted: "Without understanding the true implications of their actions, skilled employees who have been poached by rival firms can often take more than just their expertise to their new role. Looking to get a head start, employees on the move may also seek to make use of previous client relationships, inside knowledge and confidential data – as well as trying to convince previous colleagues to join them." The first step firms can take to keep track of potential breaches, he said, is to closely monitor firewalls, proxy and other network logs to identify unusual patterns of activity. Added to that, he said: "Being able to identify which employees are most at risk of moving on can focus efforts to prevent data breaches, and HR can direct efforts towards keeping them on board."
Sunderland concluded: "If the new employee comes forward and says that it is entirely coincidental that their former colleague has applied for a role, then an employer should not take this at face value, but dig a little deeper to ensure there has been no breach. This should include a statement from the new employee confirming that they have not in any way breached their post-termination restriction. However, if the restriction goes on to say that even if there is no solicitation, the former employee must not actually employ any of their former colleagues, that is another matter. If a former colleague applies for a job in all good faith, without any solicitation, then to try and stop them from being employed simply because they used to work with one of the employees is likely to be considered a restraint of trade."
For more thoughts on ethical issues in management, read CMI's recent report The MoralDNA of Performance.
You might also like these posts on this topic:
Don't miss out - get notified of new content
Sign-up to become a Friend of CMI to recieve our free newsletter for a regular round-up of our latest insight and guidance.
CMI members always see more. For the widest selection of content, including CPD tools and multimedia resources, check out how to get involved with CMI membership.