News:
CMI set to advise on innovative management scheme
Wednesday 19 May 2021
Help to Grow: Management is a new scheme designed to help SMEs develop their management and leadership skills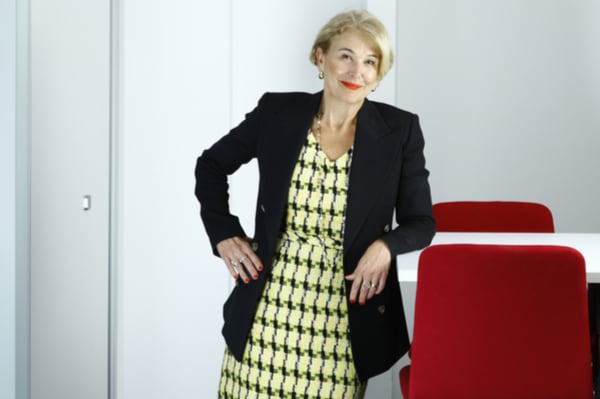 Earlier this year at the Budget, CMI was delighted to hear the Chancellor announce Help to Grow: Management. We're even more excited today to announce our Chief Executive, Ann Francke has been invited to join the scheme's Expert Advisory Council.
The Help to Grow: Management scheme is the Government's new executive training programme, delivered by the UK's leading business schools. This 12-week course will combine a practical curriculum with mentoring, peer-learning sessions and an alumni network, with modules covering strategic skills like financial management, innovation and digital adoption.
The scheme is 90% government-funded and will launch at the end of June. If you know businesses that may be interested, they can register their interest in the scheme now.
Ann has already attended a number of Expert Advisory Council meetings, where the group's focus has been to ensure the programme meets the needs of small businesses. CMI has welcomed the opportunity to feed in our insight into the development of the curriculum, and to explore how we can use our extensive network of managers and leaders to promote the scheme and provide lasting value.
On her role, Ann said: "We're focused on helping to deliver a high-impact programme that equips SME managers and leaders with the skills we know will add real value throughout their careers and develop their managerial confidence.
"This programme represents a once in a lifetime opportunity to reinvent how we support SMEs to manage and lead – and realise the economic benefits of addressing this skills gap in the process."
To find out more about the programme, and the other members of the Expert Advisory Council, check out the Government's press release.
You might also like these posts on this topic:
Don't miss out - get notified of new content
Sign-up to become a Friend of CMI to recieve our free newsletter for a regular round-up of our latest insight and guidance.
CMI members always see more. For the widest selection of content, including CPD tools and multimedia resources, check out how to get involved with CMI membership.