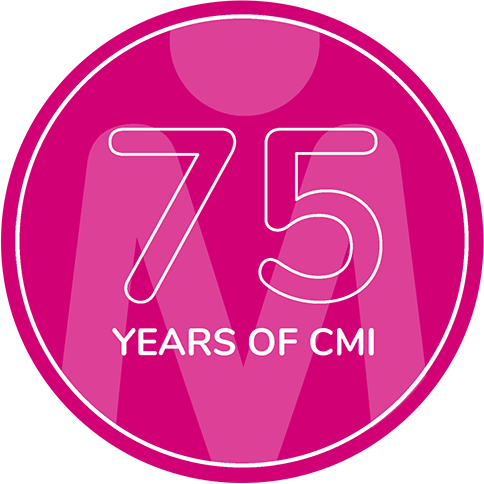 CMI's 75th Anniversary
Celebrating 75 years of the Chartered Management Institute
Join our celebrations as we bring together our Community, reflect and look forward to the future of leadership and recognise the outstanding managers and leaders making an impact today.
Looking to the future
CMI was founded in 1947 to help the UK recover from a devastating war. As we celebrate our 75th Anniversary, the challenges we face are different, but there is no doubt that concerted effort is needed to help economies around the world recover from the pandemic and other shocks we have experienced over the past decade.
Systemic exclusion, strained public services amidst an ageing society and environmental destruction will only become increasingly acute challenges.
Overcoming the barriers to modern management
Working with inspirational thought-leaders and our global network of over 170k managers, our 75th Anniversary project seeks to understand the barriers that stop diverse talent from progressing in the workplace, and identify the skills, behaviours and policies that managers need to know to tear these barriers down - and in the process, deliver the productivity boost which is crucial to our future prosperity.
Our conclusion: a relentless focus on genuine inclusion was central to a better economic and social future. We need a new plan, but a different type of plan. And that is what the 'Everyone Economy' is designed to address.
Research
To support our 75th Anniversary research, we worked with inspirational thought-leaders, our Advisory Council and our global network of over 170k managers to understand the barriers that stop diverse talent from progressing in the workplace. Meet the contributors to the Everyone Economy Report, hear their stories and take a look at the supporting research.
Research into workplace diversity and inclusion
Using the following themes, we completed research to understand the barriers that remain to create fair, inclusive workplaces, and the practical steps leaders can take for positive action. View the discussion papers and supporting materials around each of the themes.
75th Anniversary Reports
The Workplace Inclusivity Illusion
When is an inclusive workplace not actually inclusive?
Read the report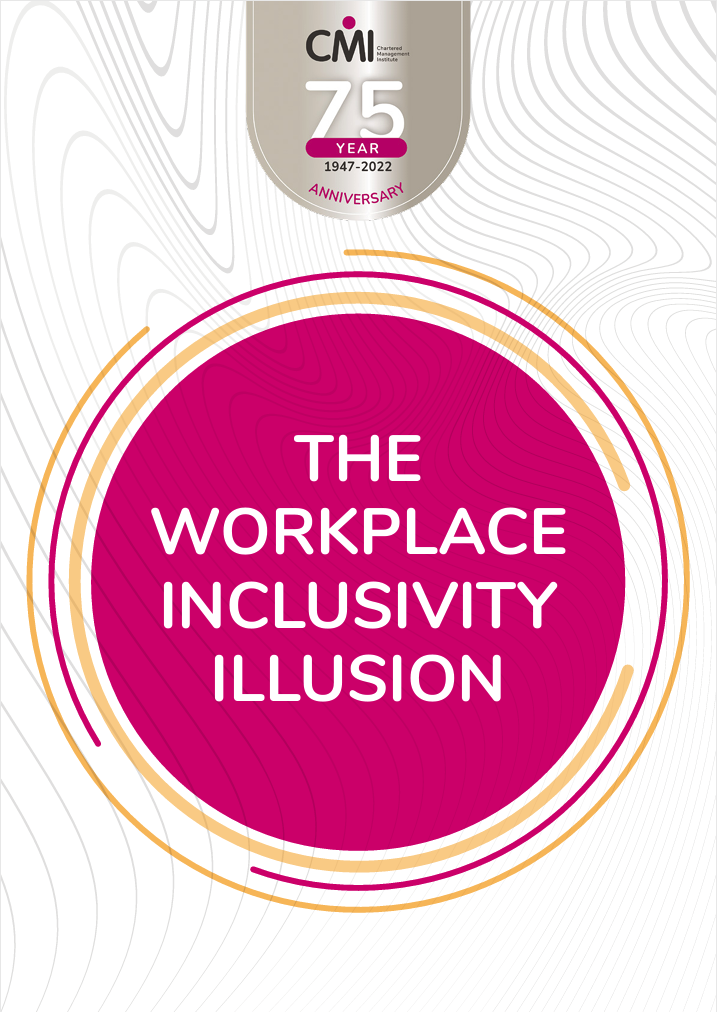 Find a roadshow near you
Join us throughout November at one of our Roadshow events across the UK, where we bring you the findings from our latest research, recommendations to create a fully inclusive organisation and the opportunity to network with leading professionals.
Book Now
Sharing Management Expertise
Management Expertise
CMI President Lord Mark Price heads up the 18-strong council, sitting alongside some of the UK's most accomplished CEOs, entrepreneurs, peers, creatives, writers and broadcasters. Over the coming months, the council will conduct 'deep dives' into five key areas that the CMI believes need to be addressed if management and leadership opportunities are to be shared by all.
Register as a Companion
CMI's 75th Anniversary provides the perfect occasion to celebrate those inclusive managers and leaders who have a transformative effect on their teams and their workplaces every single day. It also presents an opportunity to gather and share their insight to support CMI's purpose; turning accidental managers into conscious and capable leaders.
Ann Francke, CEO CMI
Want to be kept up to date?
Sign up for our free newsletter and get the latest management and leadership insights, straight to your inbox.
By registering you will become a CMI Friend - find out more about the benefits of CMI Friendship. You can opt-out at any time. For details on how we use your data please see CMI's Privacy Notice.