Notes of caution sounded amid hiring optimism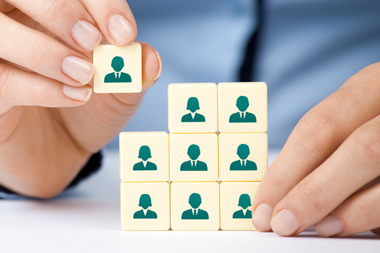 UK firms report pre-crisis levels of confidence about creating new jobs, according to latest BDO survey – but separate CIPD research suggests stagnant wages are a pressing issue
Jermaine Haughton
The hiring intentions of UK companies have grown sharply in July 2014 to their fastest rate for 16 years, according to accountancy firm BDO. Meanwhile, the Chartered Institute of Personnel and Development (CIPD) has reminded employers to be cautious, as workers' wages remain unstable.
BDO's latest Employment Index – which measures hiring plans over the next three months – rose from 108.8 in June to 109.6 in July, surpassing figures generated throughout the economic crisis. Rising to its highest level since 1998, the data suggests that the creation of jobs will continue to accelerate for the remaining months of 2014. A buoyant services sector has underpinned the resurgence and led the complementary BDO Output Index, which predicts companies' performance three months ahead, to rise from 103.6 in June to 103.7 in July.
In parallel, BDO's Optimism Index, a gauge of business expectations over a six-month horizon, showed that the economy continues to expand at an above-average rate in the medium term. That has lifted optimism from 104.8 in June to 105.1 in July, with both services and manufacturing firms reporting gains. However, it seems that the high level of business confidence is being fuelled by inflationary pressures: BDO's Inflation Index was unchanged at 97.6 in July, hovering above the 95 mark which indicates rising costs. That reflects the benefits that labour-intensive services firms have experienced from weak cost pressures, as spare capacity in the economy undermines wage growth.
While the report shows that business confidence in the economy is clearly growing, BDO LLP partner Peter Hemington argues that many employers are still faced with the major challenge of finding workers with the right skills. "The good news is that the unprecedented growth we've seen in UK employment this year looks set to continue, providing this year's university graduates with a welcome dose of good news in terms of job and salary prospects," he said. "However, we're hearing that services firms are beginning to echo manufacturers in voicing their concerns over a shortage of skilled workers, and some construction firms are already turning business away due to a lack of trained staff. This could bring the stellar growth we're enjoying in the wider economy to a grinding halt if the trend becomes entrenched."
He added: "To address this, the government must ensure its protectionist tendencies are put on hold until productivity returns to pre-crisis levels. Although a new wave of graduates will go some way towards meeting businesses' needs, readily available and flexible labour from Europe could relieve pressure on businesses in the short term."
A separate study published by CIPD also identified a boost in employers' hiring intentions, but stressed the lack of wage rises amid static productivity poses an economic hurdle. In its latest quarterly Labour Market Outlook (LMO) survey of 1,000 employers, CIPD found that just 2% of employers report a significant increase in starting salaries, despite improved output and a healthier jobs market. CIPD argued that, as some business surveys are not picking up on the large number of employers who are either holding back on pay reviews, or formally implementing wage freezes, pay issues are easily swept under the carpet.
Only 40% of employers report that their organisations have conducted pay reviews since the start of 2014, with the proportion even higher in the private sector in general (51%) and service firms in particular (56%). The median wage settlement, excluding bonuses in the 12 months to June 2015, is projected to be 2%. Meanwhile, 10% of employers expect to enforce a pay freeze for the rest of summer 2014, compared to the 8% recorded for the spring.
Those figures stand in sharp contrast to positive data regarding growth in the economy – with two-thirds of employers in the CIPD survey planning to recruit within the next three months. In the public sector, for example, recruitment intentions have risen to a five-year high, with 75% indicating that they plan to recruit in the third quarter of 2014. But CIPD chief economist Mark Beatson argues that only a concerted focus from employers and policymakers on improving productivity will provide the foundations for sustainable growth in real wages.
"The UK jobs machine powers on," he said. "Recruitment intentions are high, SMEs provide much of the fuel and we are seeing this all over the UK – with employers in the Midlands and the North having the highest short-term employment optimism. This is great news for jobseekers, but we urgently need to see jobs growth accompanied by productivity growth for workers to feel the benefits of the recovery too. This would help place it on a more balanced and sustainable footing and create the economic headroom for real wage increases."
For more on these issues, check out this CMI Checklist bundle Managing Human Resources.
Powered by
Professional Manager