Mixed response for Beyonce backed Ban Bossy campaign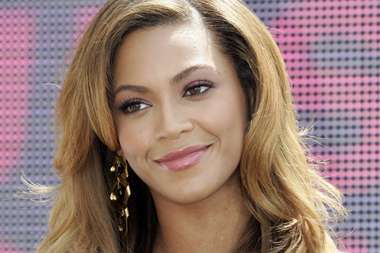 A celeb-driven social-media movement to improve the confidence of young girls by banning the term "bossy" has split opinion in the few days since its launch
Should the word "bossy" be banned in the context of female leaders?
That is the bone of contention thrown down by the Ban Bossy campaign – a social media initiative launched by Facebook COO Sheryl Sandberg, with the heavyweight backing of singer Beyonce, former US secretary of state Condoleezza Rice and actor Jennifer Garner. Launched near the end of last week, Ban Bossy aims to encourage more girls and young women to become leaders, and even offers a few tips on how they should handle themselves once that has been achieved. The campaign website maintains that little girls are unfairly branded "bossy" when trying to assert their opinions and directions, compared to boys who are more widely appreciated for taking the lead. As such, the movement is calling for the word "bossy" to be banned as an adjective for women in charge.
As expected – and no doubt wanted by its illustrious backers – Ban Bossy has been a popular term on social sites for the past few days, sparking a series of debates over whether the campaign is going about its business in the right way. Guardian writer Jill Filipovic says the word "bossy" is "a good place to start" in fighting to help young girls hone potential business skills. She wrote: "If only Beyoncé had been around when I was a kid to tell me I wasn't bossy. I was just honing my management skills."
In a similar vein, TV personality Victoria Coren Mitchell wrote of her "love" for the campaign, stating that it is exactly the type of message that would get through to 10-year-old girls. "So, as far as the Ban Bossy campaign goes: bossy may be the wrong word," she argued. "Banning anything is rarely good. Children need to be calmed and socialised, if only to make teachers' lives bearable. My adult self sees all the holes in this campaign. But my child self understands the warm, encouraging principle at its heart. Thus, I hope it will grow big and fat and loud, seeking all the attention it can get."
Fellow columnist Hadley Freeman wrote that while she approved of the campaign's sentiment, there are several more effective ways to boost girls' self-esteem, noting: "most high-profile women have to cope with being called a five-letter word on a regular basis that begins with B, but sure ain't 'bossy'."
Other critics accused the initiative of merely triggering a battle of semantics, while providing no authentic solution to the problem. But some even suggested that being seen as bossy could actually be a positive attribute. For example, specialist female-empowerment author Margie Warrell wrote in Forbes that young girls should embrace the term bossy, and understand their own ability to lead others successfully into tasks. "By embracing bossy, I'm not encouraging young women – or anyone – to be bossy as far as the negative connotations associated with the word," she said. "Whether in the classroom or the boardroom, no one respects a person who acts in an arrogant, anti-social, abusive or disrespectful way.
"But having a 14-year-old daughter who is good at getting her three brothers into line when the need arises, I've often used the term bossy in the same way my parents and grandparents used it with me. That is, as a means of acknowledging the behaviour of someone who can take control of a situation when needed, isn't afraid to step up to the leaders plate, and can energetically rally a diverse group of people around a worthy cause."
Providing a male perspective, journalist James Poniewozik – a father of two girls – suggested in Time magazine that parents should start calling young boys bossy instead. "The double standard Sandberg identifies is absolutely real," he wrote. "But why is the solution to encourage aggressive, domineering behaviour in women, rather than discouraging it in men? I know plenty of obnoxious, bossy men. And maybe society does applaud them. But I don't want to be around them, I don't want to work with them, and I certainly don't want to work for them. Who likes 'assertive, strong, dominant leaders'? Other assertive, strong, dominant leaders. That is, pushy jerks."
Undoubtedly, the immediate positives from the campaign have been the millions of conversations held by women (and men) on what is the best solution to make sure young girls are given the same opportunities as boys to show their leadership skills, and more importantly feel good about themselves. And while Ban Bossy is a good start, it is just that: a start. The star-studded clan of supporters will need legislative backing, at the very least, to take this project to the next level.
Powered by
Professional Manager