Crunch time for Jacobs chiefs over sick pay ban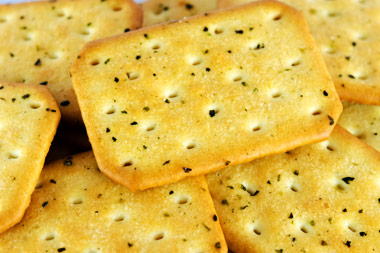 Hundreds of employees at Liverpool factory protest move to suspend wage payments to staff who are absent through illness
Jermaine Haughton
More than 800 workers at a major Liverpool biscuits factory have voted to hold a strike over sick pay, just one week after its parent company was taken over by new owners. GMB members at the Jacobs facility in Aintree have voted eight to one for the commencement of industrial action, following the movement of some production overseas – and, most controversially, the suspension of current sick-pay arrangements.
However, the union has stopped short of outlining a specific strike date, allowing time for further discussion to resolve the dispute.
GMB national officer Stuart Fegan said: "Senior management of [parent company] United Biscuits have issued a letter to all employees at Aintree, unilaterally suspending company sick pay with immediate effect and advising the workforce that they are looking to source the products manufactured at the Aintree site elsewhere.
"GMB is advising the TUC and affiliated unions with members in other plants of the position and asking them to resist any attempts of management to move Aintree's products to other United Biscuits sites and possibly overseas."
Last week, United Biscuits – which manufactures well-known UK brands such as McVitie's Jaffa Cakes, Jacob's Cream Crackers and Twiglets – was sold by private-equity firms Blackstone and PAI Partners to Turkey's Yildiz for £2 billion. Yildiz, owner of luxury Belgian chocolatier Godiva, beat off competition from Burtons Biscuits and US cereals maker Kelloggs, creating the world's third-largest biscuit manufacturer with two "highly complementary" geographical footprints.
Indeed, signs are that Jacobs – which has suffered a 3.4% fall in profits – will increasingly converge with the one that has purchased it. "We want to grow United Biscuits to be a global player as part of Yildiz," said chairman Murat Ülker. "This will include enhancing its position in the UK, where Yildiz currently has minimal presence, so we will continue to invest in the UK and Europe."
United Biscuits' seven UK facilities employ 4,600 personnel.
UPDATE – 13 November, 18:30
Insights has been contacted by a United Biscuits spokesman, who issued the following statement:
"United Biscuits (UB) confirms we have been in discussion with employees and trade union representatives at our Aintree facility regarding existing and future working practices at the site, as part of an ongoing review of operations. Despite the fact that discussions with the GMB have been ongoing for over 12 months, we were notified of the intention of the Union to ballot for industrial action, and on 30 October, the GMB informed us that the ballot had been concluded in favour of strike action by a majority.
"In these circumstances, the business must act to safeguard the needs of the business and our customers, and indeed the long-term future of the site. In response to record levels of absenteeism, with regret, we were forced to temporarily suspend company sick pay at the factory. We have confirmed that anyone on long-term absence will continue to be paid, and all cases will be reviewed on a case-case basis.
"We have not taken this step lightly. However, in the circumstances we consider we have no alternative. We have yet to be served official notice of any industrial action and remain open to further talks since we believe dialogue is the only way to resolve these issues. Suffice to say we are still hopeful that further discussions will lead to a positive outcome.
"We can confirm that we've been discussing a number of existing and future working practices, one of which is the introduction of a new management system to deal with regular, short-term absenteeism. Absenteeism rates are currently at around 8%, which is the highest level we've seen since 2006, and three times higher than the national average. Our new Absence Manager process is designed to ensure that we manage absenteeism professionally, in line with industry standards. The system has already been accepted and installed at all other UB sites across the UK."
For more on these issues, check out this recent CMI blog on employee engagement.
Powered by
Professional Manager