5 Reasons Why Employers Should Open Their Arms To Apprentices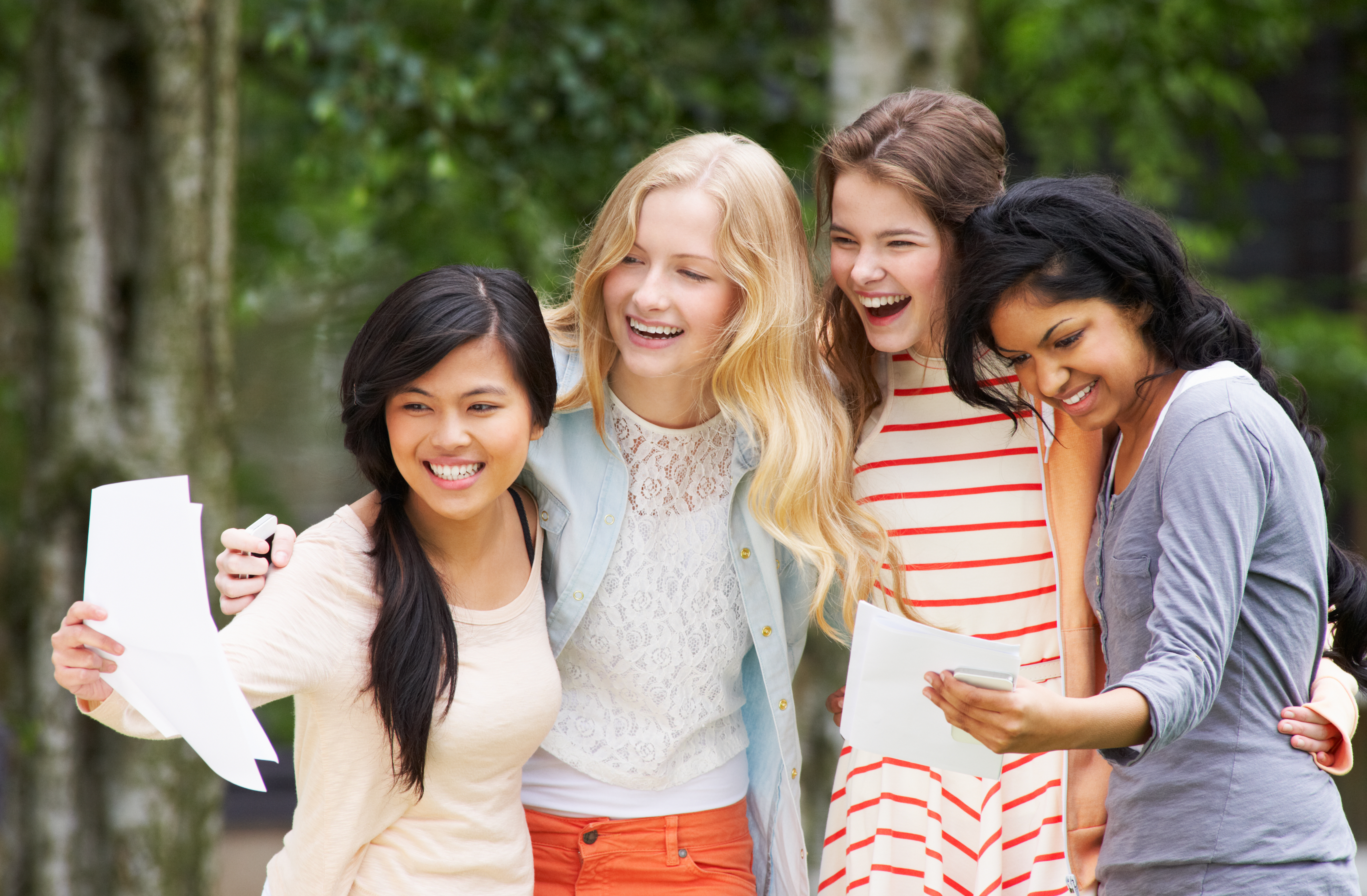 With GCSE results day upon us, Insights takes a look at why hiring school leavers on apprenticeship schemes makes good business sense.
Jermaine Haughton
GCSE results day marks the end of classroom education for thousands of children across the UK, as pupils begin their first major step into the adult world. Many post-16-year-old's will enter the workplace through apprenticeship schemes, and we will show five key ways employers can improve their businesses by hiring apprentices.
Since 2010, around 2.2 million apprenticeships have been started in the UK, with a further three million promised by 2020 by the new Conservative government – highlighting the central role apprentices will play in revitalising the British workforce.
And in July, the government announced a new degree-level apprenticeship: The Chartered Manager Degree Apprenticeship. The scheme is aimed at boosting the number of professional managers in the UK and at driving productivity and business growth.
Petra Wilton, CMI director of strategy, said the new apprenticeship would be 'game-changing' for future generations.
"This Chartered Manager Degree Apprenticeship offers a game-changing new route for building the next generation of professional managers," she said. "It brings together the very best of higher education, professional development and work-based learning. It provides a new way for employers to up skill those 'accidental' managers already in the workforce.
"It also offers a fantastic opportunity that will put far more young people on the track to professional management careers. CMI has been delighted to work with Serco and so many employers dedicated to raising the standard of the UK's management performance."
Under the scheme, workers who complete the apprenticeship will earn a degree in management and business, and become a Chartered Manager and member of CMI.
Optimism continues to grow
The business community is equally optimistic about the potential of apprentices, embracing the recruitment of these potential leaders, with BSkyB, BT and Asda amongst the 130,000 large and small companies across the country offering apprenticeship schemes to school leavers.
According to the CIPD's Labour Market Outlook survey for summer 2015, the number of employers planning to hire more apprentices and school-leavers has increased sharply since last year. One-third of companies, with hard-to-fill vacancies, expect to recruit more apprentices – a notable increase from 22% in 2014.
Gerwyn Davies, CIPD labour market analyst, explained: "After a long, dark decade, the prospects for young people are finally looking brighter. The tightening labour market is undoubtedly encouraging more employers to turn to a wider range of younger recruits.
"However, it is also due to a recognition among a growing number of employers that they need to develop talent to limit the potential for future labour shortages and pay pressures. The increase in the number of high-quality apprenticeships and the ongoing recruitment pressures faced by employers should mean that the pathway to sustainable employment will be within the reach of more young people."
Still not convinced apprenticeships are suitable for your company? Here are five other undeniable benefits apprentices will bring to your business.
1. Improves business productivity
More than three-quarters (76%) of employers who employ apprentices agree they make their workplace more productive, according to data compiled by the National Apprenticeship Service. A typical apprentice delivers productivity gains of over £10,000 annually, which almost doubles in the construction and planning, engineering and manufacturing sectors.
Luxury fashion brand Mulberry started hiring apprentices in 2006 at its Somerset factory, The Rookery, and its supply director Ian Scott says they have had a noticeable impact on the site's efficiency.
He said: "It's important to me that the Mulberry brand remains authentically English, so we maximise on the production staff and space we have available at The Rookery. Our workforce has almost doubled within the last five years and we are currently increasing our production capacity here."
2. Apprentices can help fill skills gaps
With apprentices gaining hands-on experience in the workplace, as well as studying at college, the fluidity of many programmes allows employers a greater say in the nature in which workers are taught. Therefore, recruiters can develop ambitious and talented school leavers into specific roles, skilled to use the latest technology, which are needed to develop the business.
Economists, politicians and think-tanks have all recently expressed fears that a lack of engineers and builders will restrict the success of the UK economy. Former retail manager Abby Shorter is an example of the new generation of apprentice builders, working across constructions sites across London, fitting radiators and installing boilers.
"I like to see a project grow and progress. It is very rewarding," she said.
3. High apprentice retention rates
Successful apprentices regularly become loyal long-standing members of staff rising through the ranks of the firm with little disruption to operations. National Apprenticeship Service data shows 80% of companies who invest in apprentices have reported a significant increase in employee retention. Meanwhile, more than half (57%) of employers report a high proportion of their apprentices going on to management positions.
At Coventry-based accountancy firm Leigh Christou, Siobhan Harkin joined as an apprentice in 2004 leading to completing industry-standard AAT and ACCA qualifications, and promotion to a Business Services Manager, managing her own team.
4. Motivates existing workforce
Employing apprentices can bring fresh ideas and innovation to businesses bringing a vibrancy which can translate through to other workers. Some 92% of employers who employ apprentices believe that apprenticeships lead to a more motivated and satisfied workforce. This is partly because companies that invest in young workers gain a unique opportunity to define and instil their goals and values in employees, building a sense of trust and loyalty.
5. Apprentices are cost effective
Government support for apprenticeships is being matched by a variety of financial incentives for employers. For 16-18 year old apprentices, for example, recruiters are only required to pay their salary, and not for the training. Companies are also eligible for further awards for apprentices aged under 25 who successfully complete Department of Employment and Learning-funded training, ranging from £250 to £1,500, depending on the age of the apprentice and the complexity and level of the apprenticeship undertaken. Therefore, three-fifths (59%) of employers report that training apprentices is more cost-effective than hiring skilled staff with lower overall training and recruitment costs.
All apprenticeships stats originate from here.
The Chartered Manager Degree Apprenticeship is one of a series of new degree-level apprenticeships that the Government has asked business to develop under its Trailblazer programme to meet the future needs of the UK economy.
Visit the degree apprenticeship page or email apprenticeships@managers.org.uk for further information.
Powered by
Professional Manager