Inspirational tips to make your organisation loved by school leavers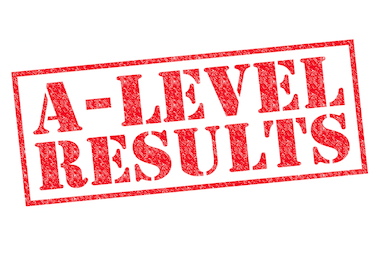 With hundreds of thousands of ambitious teenagers finding out their A-Level results this week, we ask what employers can do to make themselves attractive to those school leavers who are uncertain about going to university
Jermaine Haughton
A record number of students have been accepted onto university courses, with the UCAS university admissions service saying 409,000 places have been confirmed, up 3% on last year.
However, this leaves thousands more who are keen to avoid paying £9,000 a year on tuition fees; instead opting to start their careers in the workforce early.
Big and small companies can definitely stand to benefit from the recruitment of recent A-Level pupils, with one quarter having A* or A grades in subjects with significant transferable workplace skills, such as Maths, English, IT and Biology.
The latest Trendence School Leaver Barometer UK ranks the BBC as leading employer of post-secondary school and college students. Based on a survey of 7,000 14-18 year olds, respondents place The NHS and MI5 secret service in second and third, while Microsoft and ITV are the two leading private sector recruiters of school leavers.
Consultancy firm Grant Thornton is ranked 84th, but differs from its rivals as it removed academic entry requirements for both its school leaver and graduate trainee schemes two years ago.
The immediate result has seen an influx of candidates from more diverse backgrounds and experiences. For instance, Grant Thornton's 2014 intake was made up of 12% who didn't meet the old criteria and is expected to rise to above 20% this year. Nevertheless, the 12% who joined last year have performed comparably in professional exams to the wider intake.
Relaxing academic requirements has led to an increase in candidates from the bottom 50% of schools (measured by Ofsted reporting) – from 28% to 42% - while successful candidates are more likely to have come from a state school (88% vs. 69%).
Norman Pickavance, leader of brand culture and sustainability at Grant Thornton, said: "When we were considering the type of skills that we need to take the firm in to the future, we knew that we needed to make some radical changes to help us unlock talent and increase diversity of thought.
"Looking around the senior leaders in our business, we realised that many of them would not have made it past the first hurdle of our old academic entry requirements, which led us to realise that this rigidity was limiting our access to great talent."
Insights looks at three ways employers can attract the best school leavers to their organisation:
Appeal to parents
Despite substantial careers advice available in both schools and online, research by GTI Media and CASCAID shows that parents and family friends are the biggest influences on schoolchildren deciding their career path.
Employers are advised to engage with parents, as well as the targeted pupils, by promoting their entry level positions via emails, brochures and visits to speak with trainee programme leaders.
Patrick Philpott, founder and managing director of Visionpath Education, says: "Some recruiters already advertise in newspapers; hoping parents will come across them on their commute to work and take it home to their kids.
"One of the major challenges, however, is that some parents still perceive apprenticeships and vocational courses to be less valuable than university. Therefore, it is really important for employers to show parents that work-based study is just as viable an option as university."
Show graduate and school leaver opportunities side by side
Employers must present vocational and graduate vacancies side by side when engaging with school leavers, rather than as an either or proposition. The narrative should show how taking non-university routes is as respectable and helpful in providing a strong foundation to build a fruitful career, and in some cases preferable.
Be visible to school children
Believe it or not, teenagers may be completely unaware of your company and your industry. Employers must be proactive in engaging with secondary school and college pupils; whether it's through regular work experience placements, taster days or workshops.
Encourage young graduates, apprentices and school leavers from your firm to visit schools and discuss openly their roles, their career aims and what they love about the company. This can make your business more accessible and leave a valuable good first impression on ambitious teenagers.
"Language is important," says Philpott. "School leavers are a notoriously difficult audience for educators and recruiters to attract and reach out to. It's a real challenge but employers need to tailor the way they promote opportunities to those who are 17 and 18 years old from those in their early twenties. Although their aims may be very similar, the exposure they have had to companies, brands and the working world is likely to be different."
Image courtesy of Shutterstock
Powered by
Professional Manager