Disabled employees are being let down by poor management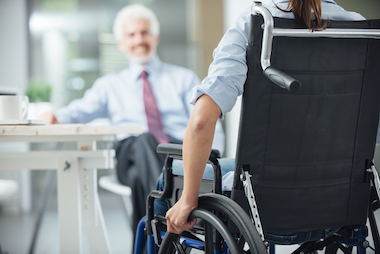 More than half of employees say inadequate line management is the main barrier for a disabled employee staying in their job
Matt Scott
Managers are failing disabled employees by not providing enough information regarding adjustments that could be made to make the workplace environment easier to work in.
A report from the Business Disability Forum (BDF), A State of the Nation Report: Retaining and Developing Employees with Disabilities, found that less than a third (32%) of employees were confident they could find advice on adjustments.
This compares to 83% of employers saying they felt that their employees could easily find advice on adjustments; highlighting a clear disconnect between managers and their employees.
Furthermore, insufficiently skilled and confident line managers was identified by more than half of all employers (53%) and employees (52%) as the primary barrier to the retention and development of employees with disabilities.
The research also revealed the main aids that encourage disabled employees to remain in a job, with organisational values, workplace adjustment processes and consistent policies topping the list (see below).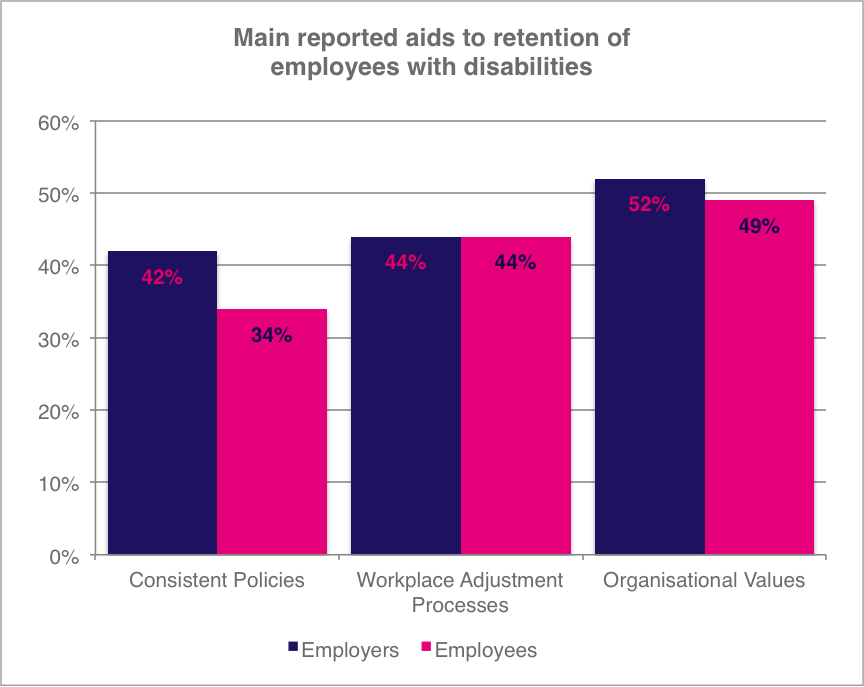 For disabled employees, however, the availability of workplace adjustments was the main aid that would encourage retention, with 50% of respondents who identified as being disabled citing this as key aid in encouraging them to stay.
George Selvanera, director of policy, services and communications at BDF said: "It is encouraging the extent to which disabled employees largely point to the same factors as affecting their retention and progression as their employers; the skills and confidence of line managers being especially significant.
"At the same time, disabled employees place even more priority on adjustment processes that deliver the right adjustment quickly and to having opportunities for targeted development such as coaching and mentoring to build their skills and confidence."
To help employers improve the retention and development of disabled employees, BDF created a five-point plan that all companies should adhere to.
Increase visibility of disability within the organisation
Build the skills and confidence of line managers to effectively manage their team members with disabilities
Have consistency in how policies are implemented that impact disability
Have a good workplace adjustment process
Provide targeted development opportunities for employees with disabilities
Selvanera added: "This research reminds us that giving visibility to disability and equipping line managers and HR professionals with the skills, confidence and tools to help disabled colleagues succeed and grow are fundamental for any organisation seeking to say they are disability confident."
Powered by
Professional Manager