How do I fairly evaluate my employees during times of change?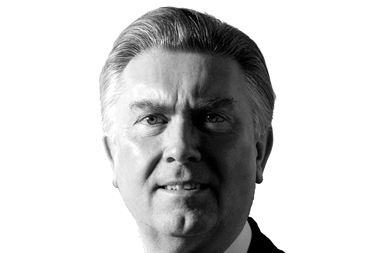 "Times of change pose numerous challenges to a business. How can I evaluate my employees fairly during these difficult periods?"
Sir Paul Judge says:
To evaluate each member of staff fairly in a time of change, and add productive ideas to their personal development plans, a good leader needs first to explain to them why the changes are taking place and what the consequences are for the organisation. Whether change is caused by economic recession, a competitive threat – or even an adjustment in the company's SMART objectives (in other words, Specific, Measurable, Achievable, Realistic and Timely goals) – employees should be informed and consulted every step of the way.
In order to achieve change, leaders must establish an awareness of the need to change and its direction. For instance, when I led the buy-out of Cadbury Schweppes' food companies to form Premier Brands, we explained that the company had to become more efficient and we set the realistic, tangible objective of getting our profit margin on sales back to the average level for the industry. Nobody could object to this, but it gave us a way to refocus the employees' minds on what needed to be done, bringing out their best qualities.
A good leader needs to anticipate change and decide on the right strategy. When there is change, a manager should include people in the strategic development as far down the hierarchy as possible to ensure that the organisation feels part of the process. If this is done openly, then staff will respond and you will be able to assess their suitability for the new situation. This also creates a collective conscience, which will boost morale during a difficult period.
The most important thing a manager should focus on while evaluating staff is their own strengths and weaknesses. A good manager with a well-thought-out strategy can engage members of staff in much the same way as an army general can gain the respect of troops even in the most difficult circumstances. Your actions as a manager in times of change should indicate that, as well as caring about the business, you are also concerned about the needs of your staff – they will still be your greatest asset whatever change may bring.
Sir Paul Judge is chairman of Schroder Income Growth Fund and the key benefactor of the Judge Business School at the University of Cambridge
Powered by
Professional Manager