Government sets out higher education reforms to improve graduate employability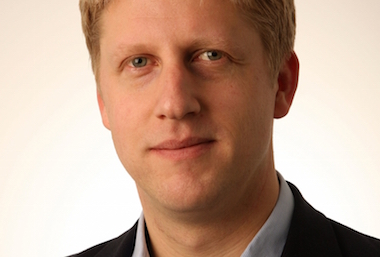 Universities Minister Jo Johnson said the changes would address "concerns about the skills and job readiness of too many in the graduate labour pool"
Matt Scott
University education is set to experience an overhaul as the Department for Business, Innovation and Skills today published a Green Paper into the future of higher education.
A new Teaching Excellence Framework (TEF) has been put forward for consultation, introducing a number of proposals:
Improving the standard of teaching and giving high performing institutions the ability to raise tuition fees in line with inflation;
Increased teaching of soft-skills through tie-ins with professional bodies to improve graduate job-readiness;
Introducing diversity targets to increase the numbers of disadvantaged and ethnic minority students;
An Office for Students to act as a student 'champion', replacing the Higher Education Funding Council for England and the Office for Fair Access;
degrees with point scores as well as traditional grades; and
making it easier to open new universities.
One of the key points in the Green Paper is a move to address the concerns of business that graduates are not fully prepared for working life upon graduation.
Writing in the Green Paper, Universities Minister Jo Johnson said: "While employers report strong demand for graduate talent, they continue to raise concerns about the skills and job readiness of too many in the graduate labour pool. Recent indications that the graduate earnings gap is in decline, and that significant numbers of graduates are going into non-graduate jobs, reinforce the need for action.
"We will reward excellent teaching with reputational and financial incentives; widen participation of people from disadvantaged backgrounds; provide greater focus on employability; open up the sector to greater competition from new high quality providers; and reform our regulatory structure so that it drives value for money for students and taxpayers."
Ian Myson, CMI's director of higher education partnerships, welcomed the green paper, and said the partnerships CMI has with higher education institutions and initiatives such as the Chartered Manager Degree Apprenticeship will go a long way to addressing these issues.
"This is great news for employers looking for work-ready graduates, and students looking for value for money and solid job prospects at the end of their studies," he said. "Students and employers alike will benefit from professional qualifications being embedded in university courses, as well as from improved student experience and engagement through a range of curriculum enrichment support.
"We know from our research that 75% of employers want graduates to have practical and professional skills alongside their academic knowledge, and that so-called soft skills such as communication and team working are highly desirable. We look forward to building on our current work with our higher education partners, to help them meet TEF requirements so that students gain more real-world experience and insight to prepare them for their future careers."
As part of this push for improved employability of graduates, CMI is calling on employers to contribute to a government consultation on improving apprenticeship standards. Businesses wanting to take part in the consultation can have their say here.
The Chartered Manager Degree Apprenticeship is one of a series of new degree-level apprenticeships that the Government has asked business to develop under its Trailblazer programme to meet the future needs of the UK economy.
Visit the degree apprenticeship page or email apprenticeships@managers.org.uk for further information
Powered by
Professional Manager