Meet the Chartered Manager: The Bridge Builder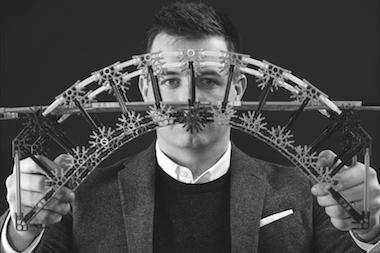 Read the story of Richard Kirk and his journey to becoming a Chartered Manager, then find out, in his words, how it helped engineers connect across the globe
CMI Team
Communication was the key for the Institution of Civil Engineers (ICE). By putting regional director Richard Kirk through Chartered Manager, ICE improved its global comms immeasurably, reaching out to new people in emerging markets.
Here Kirks tells us how he rose to the challenge of becoming a Chartered Manager and how it helped to build a community for ICE and its members.
Chartered Manager helped me see where others are coming from. It helps you define your strategy more effectively.
Chartered Manager has increased my confidence. I wanted the challenge – could I meet the requirements of the Chartered Management Institute?
Chartered Manager was absolutely pivotal to my communications strategy. It made me look beyond my skill set so we could deliver outcomes that could work across all generations.
The programme helped our international members feel they were connecting to ICE directly. Civil engineers work everywhere in the world, whether they are building sanitation projects in the developing world or skyscrapers in the Middle East. The programme helped create an international community.
Chartered Manager helped me bring people together. We are a registered charity but we also have a commercial arm. I was able to unite the two key elements.
The accreditation has helped me put myself in others' shoes and understand other people's ideas. By understanding where others are coming from it helps you define your strategy.
About two years ago, ICE approached CMI about adopting a partnership approach. In order to support members in their lifelong learning we wanted to put in place a qualification that can allow an experiential route to Chartered Manager. It's great to have your experience recognised by another organisation.
CLICK HERE TO FIND OUT MORE ABOUT CHARTERED MANAGER.
EMAIL CMI FOR MORE DETAILS ABOUT THE QUALIFICATION – OR CALL THE TEAM ON 01536 207429
Powered by
Professional Manager