Are suits passé in a post-Zuckerberg world?
In an era when CEOs wear hoodies to IPOs and heroes in polo shirts attend high-profile medal ceremonies, is the death of the business suit just around the corner?
Jermaine Haughton
Even youthful military heroes are opting for the casual look at major occasions these days. As Alek Skarlatos, 22, Spencer Stone, 23, and student Anthony Sadler, 23, received France's highest accolade, the Legion of Honor, you may have expected them to be adorned in a flashy designer suit or their US military dress uniforms.
Not these three young Americans.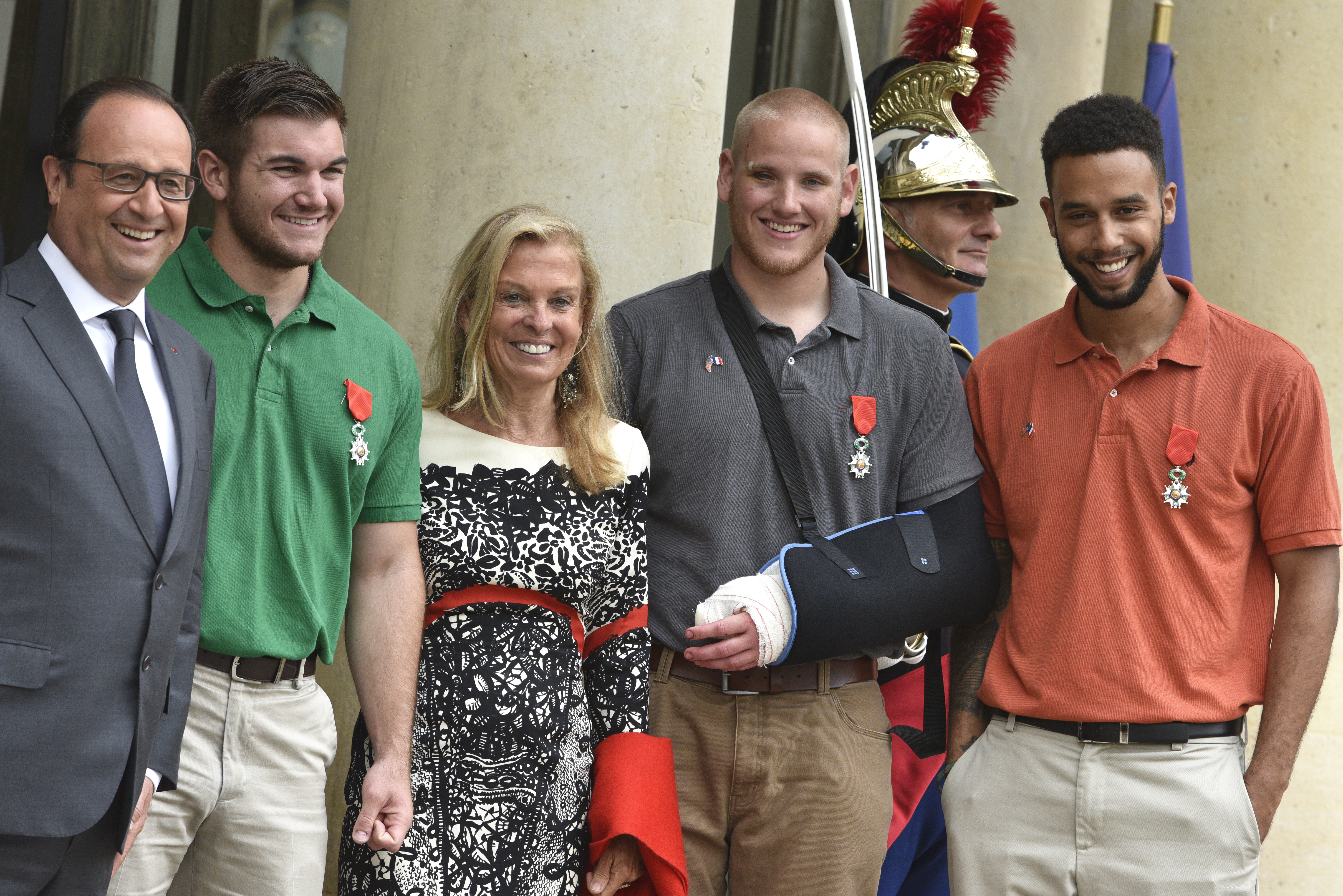 Rightly commended for disarming a gunman who opened fire on a high-speed train travelling from Amsterdam to Paris, the American trio chose more causal loose fitting outfits: flat-front khakis and polo shirts in green, red and grey.
Youthful and energetic, stood in the fashion capital of the world, it's rather apt the group chose to divert away from the usual attire. The calm nature of their outfits reflected the eloquence in which they spoke of their heroics to the international media.
Disrupting the wardrobe
Disruption is the key buzzword pinned to whiteboards in offices worldwide, but now this also applies to dress codes as much as technology or manufacturing.
Famous venture capitalist Peter Thiel was an early investor in Napster, Facebook and Spotify and he holds an unorthodox rule for making smart decisions: don't do business with anyone who dresses in a suit. His reasoning being that a flashy pitcher is more likely to be a salesman trying to compensate for an inferior product, than an entrepreneur with a successful invention.
Researchers at Harvard Business School call this the "red sneakers effect".
And maybe Thiel is right. Could you imagine late Apple chief Steve Jobs without a black turtleneck jumper? Thought not. What about Facebook supremo Mark Zuckerberg and his grey T-shirt? Exactly.
The Banana Republic fashion brand has even tried to make money off the trend, launching a range last year known as "The Startup Guy" featuring half-tucked shirts, khakis, ankle-less coloured socks and a cuffed hem. The business casual look has become cultural.
Recent research from careers advice website totaljobs reports that Business casual has established itself as the dominant workplace look, with 44% of respondents happy to stick with the look. Almost twice as many respondents currently wear hoodies instead of suits, and even more are hoping to go casual in the future.
Ian Burke, director of careers advice website TotalJobs, explained that the influence of the start-up culture on the way employees and businesses operate – from fashion to sales – is obvious.
"The approach and style of tech start-ups is certainly more casual than the traditional approach, but this is part of a broader trend," he said. "Our research found that only a small percentage of people aspire to work in the start-up industry – the volume of people supporting a smart casual approach to work is far larger.
"While there may have been some style inspiration taken from the start-up culture, the change in workplace fashion is far broader than the influence of just one sector."
He added: "Only 16% of people aspire to wear suits in their future careers - smart casual is the overwhelming favourite of more than half of the workforce, and why not? As long as behaviour is professional and productivity remains high, what somebody wears shouldn't be a make-or-break factor in any meeting."
This dress code flexibility is not isolated to businessmen either. More recently, the likes of Ulitimo founder Michelle Georgina Mone and rocker-turned-entrepreneur Gwen Stefani have showed that female bosses can also be more relaxed and creative in their choice of business attire.
With the current trend being the pairing of a fun dress underneath a blazer to show their personality, fashion commentator Kat Griffin, author of popular fashion blog Corporette, insisted: "Women shouldn't feel confined to wearing a sheath dress to a meeting or event."
Powered by
Professional Manager