How Online Learning is Shaping the UK Workforce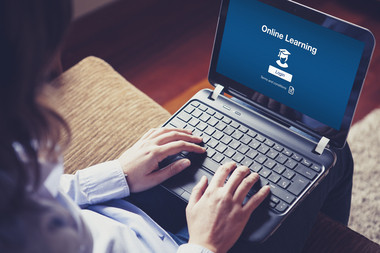 Learning is not just for the young, with new research from Coursera revealing the most active online learners are professionals studying alongside their work commitments
Jermaine Haughton
The appetite for online learning is on the up.
Online education provider Coursera revealed it has experienced a 50% increase in new registrations over the last 12 months, with a large majority of this increase coming from workers in their mid-twenties or older who already have strong work experience.
"Learning is not just an activity for the young anymore," said Rick Levin, CEO of Coursera and former President of Yale University. "Over 80% of online learners on Coursera are over the age of 22.
"The most active online learners are professionals, mums, and dads with many commitments, and a desire to proactively make a significant change to their lives."
According to the company, which offers online courses from universities around the world, the major factors behind the sharp increase in new students for online courses are the flexibility on offer and the ability to learn skills to assist their current and future jobs.
Data on Coursera's over half a million UK learners show that they are studying consistently throughout the day and that almost a third (30%) access courses on their smartphones, demonstrating that they prefer to take full advantage of the flexibility of the online learning format.
Furthermore, around half of enrollments from UK online learners are in career-boosting course categories such as business (18%), computer science (16%), and data science (13%), showing that many individuals are opting for these e-learning courses to gain a competitive edge in their careers or re re-training for alternate career paths by equipping themselves with skills that are sought after by employers.
Levin continued: "The increase in UK registrations over the past year alone illustrates the transformation taking place across the UK education sector and workplace. Online courses are rapidly growing in reputation, and are being acknowledged as important and legitimate qualifications to help boost career progression.
"They provide accessible education across geographic boundaries and time zones, without compromising on teaching quality and credential recognition."
Digital Deficiencies
Despite greater impetus from employers and employees to use online learning resources for skills training, CMI's Learning to Lead: The Digital Potential report found that many employee courses are not yet appropriately equipped to deliver worthwhile training for managers.
Surveying more than 1,100 managers, the report found that although 97% said they spend at least one day a year developing skills using digital learning, 37% feel this learning is not aligned with organisational objectives.
Nearly three-quarters (73%) of managers said they want digital learning that is more personalised and fits their style of learning.
CMI chief executive Ann Francke said: "Just dumping textbooks onto smartphones is a dumb way to upskill managers. Managers want personalised bite-size content, to share knowledge and learn from connected peer networks, to ask questions and get feedback in real time.
"Why? Because it's now part of how we work and live."
Powered by
Professional Manager