Building trust in the modern workplace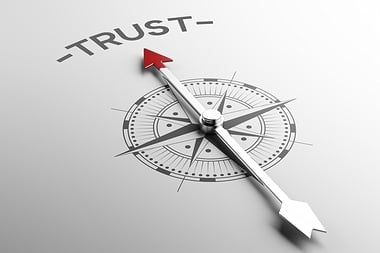 The changing nature of business means that leaders need to re-think their approach to managing if they are to regain the trust of their staff
Matt Scott
The workplace has changed a lot over the last decade, with increasing connectivity and the globalisation of the office meaning that managers can no longer rely on the same techniques they have had in the past to lead their teams.
John Blakey, an elite sports and CEO executive coach, said these changes to the workplace mean that having the trust of your staff is even more important.
"Trust has always been important but the last five to 10 years has seen some changes that have taken that need to a completely different level," he said. "Changing trends in the workplace mean that trust has become increasingly critical, with globalisation, increasing levels of diversity and Generation Y entering into the workforce breaking down the respect for people in positions of authority.
"All of those factors create a work environment where managers can't rely on their authority like they used to, so they have to use different levers of influence to get that respect."
---
It is worrying, however, that many organisations are unaware of the way the workplace has changed and Blakey said it is often not until a problem arises that a company tries to change.
"Organisations need to have a wake-up call and find the belief that the world has changed and that leadership has changed – it is more of a mindset shift," he said. "A lot of people get that when things go wrong. Volkswagen had a big wake-up call with the emissions scandal, and BP had a big wake-up call with the Deepwater Horizon tragedy.
"Organisations are having these moments of crisis, and unfortunately it is taking that to create that mindset shift."
But Blakey argued that it should not take such extreme events to force the realisation that things need to change.
"We've had more than enough bad headlines in the newspapers," he said. "Everybody has seen enough of these scandals and disasters and there is enough evidence, even if not in your own career, that collectively we need to grasp this nettle and respond to this challenge."
Blakey said that once this new mindset has been achieved, organisations need to focus on delivering training to develop their managers and propel the business forward.
"[Once that mindset shift has been achieved] you then have a willingness and motivation to create new skills," he said. "You need that motivation, and that comes from the realisation you are no longer effective or there is a risk to reputation or business performance from not changing."
Blakey cites the example of Paul Polman as a leader who has revolutionised his business by focusing on building trust within the business.
---
---
"The work Paul Polman and his team are doing at Unilver is a great example of the benefits of building a different purpose and a different level of trust," he said. "He has committed Unilever to a brave path that has focused on sustainability and trusting that performance will follow on from that.
"Some people say you can't do this in organisations of that scale, but they don't come much bigger than Unilever and it should inspire other leaders to be equally brave."
Blakey said that it is from such examples of best practice that managers can learn how to re-build trust within their organisation.
"Leaders need to look outside of their own organisation," he said. "Best practice can be found in the likes of Unilever, books and research from CMI. It's time to look out to people who have spent more time thinking about this and are coming up with models to help you as a leader make this a reality."
"Unilever has shown if you focus on trust you can turn it into a competitive advantage," he added.
John Blakey is the author of The Trusted Executive, a practical manual for leaders who do want to change but are struggling with how to do it
Powered by
Professional Manager