I'd like to leave your professional network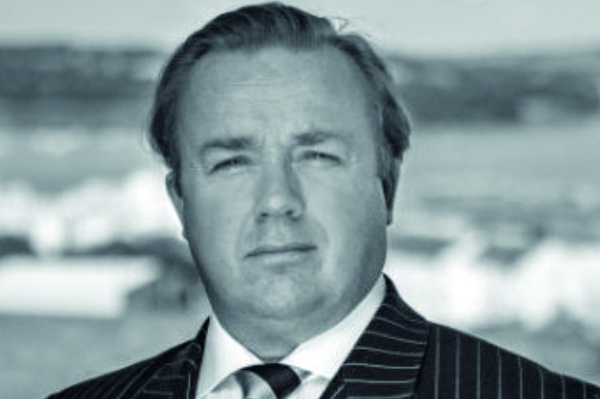 At the end of January, Mark Taylor CMgr wrote a short online post about why he was giving up his LinkedIn Premium Business account. In the next few days, the piece attracted more than one million views and 5,000 comments. The reaction begs the question: is there a problem with the professional's favourite network?
Mark Taylor CMgr
I have been a loyal LinkedIn user and Premium Business account subscriber since 2009. I've dedicated countless hours to building my professional, personal and business profiles on this network. It has enabled me to grow my business and network with the most influential people globally. For the most part, I've enjoyed the LinkedIn platform and user experience.
The problem for me arose one January morning when I logged on as usual, only to find that, without warning or any type of communication, LinkedIn had 'upgraded' my profile.
Initially, all looked well. The new user interface was aesthetically pleasing. But, almost immediately I noticed that certain aspects of the site (and my Premium Business account) had been removed.
As I delved deeper, I noticed that an awful lot of the functionality from my account had been watered down, degraded or simply removed. Worse still, if I wanted these features back, I would now have to upgrade my subscription and pay even more money per month just to get back what I once had.
Were I to list all the areas of functionality that were removed, this would be a very long article, but the features that I used most frequently (and miss) are:
Advanced search. The majority of the search filters were removed.
'Recent items'. The option to select recent items had been removed completely.
The ability to reorder your profile sections and the order of your experience, education and so on. As a non-executive director, I can have as many as six open positions or roles at any one time. For me, it is essential to be able to reorder them as my work situation dictates.
The ability to update my network about changes made to my work experience and profile.
Convinced that I'd got things wrong or could not find these functions on the new site, I made the first of many enquiries to LinkedIn customer services. Unbelievably, there is no telephone service. Instead, you must submit your enquiry or fault via email. I have had roughly 10 LinkedIn responses (from 17 enquiries), all of them disingenuous.
For example, I asked: "Which features have you brought back? Be specific!" LinkedIn's answer: "We're always looking for ways to improve the LinkedIn experience for our members. This sometimes means removing features that aren't heavily used to invest in others that offer greater value... We deprecated [sic] a few features in the new interface but, based on the feedback from members, we brought a few back. I understand that this is new and that it takes a little time to know about the features and get used to it. This is the same interface on mobile and desktop."
So, after eight faithful years, I am saying 'so long' to my LinkedIn Premium Business account. I can no longer see what tangible benefit I get for £40 per month, and I refuse to pay more (and upgrade) to receive the same benefits that I once had and that have now been removed.
Be careful how you treat your loyal customers, LinkedIn. You currently have no competitor in this digital space but, if one were to emerge, I fear you would lose significant market share. Remember Yahoo?
Mark Taylor CMgr is chief executive of Taylor Consulting Group
Powered by
Professional Manager