How to be a great mentor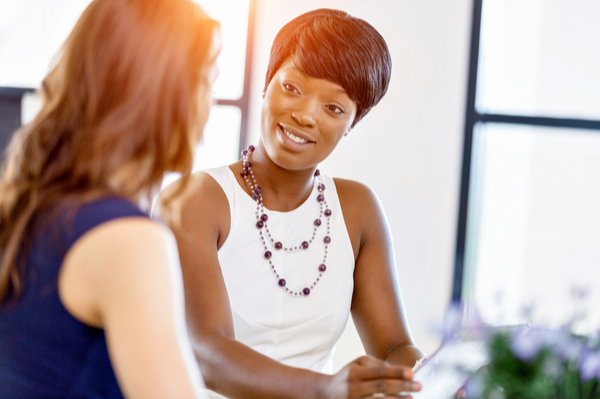 Thinking of becoming a mentor? Here's how to do it properly on National Mentoring Day
Jermaine Haughton
Mentoring is in the spotlight. The 29 October marks National Mentoring Day, a diary landmark to celebrate the contribution of mentoring to business and the economy. A recent study from the UK Department for Business, Innovation & Skills found that 94% of SMEs that use external support have seen benefits. These businesses tend to have higher turnovers too.
But while mentoring makes business sense, it's beneficial on a personal level. The mentoring process is one way for managers and experienced professionals to inspire future leaders and offer valuable support and encouragement. Here's how to be a great mentor:
WORK OUT WHAT YOU CAN OFFER
Chartered Management Institute (CMI) President Bruce Carnegie-Brown, chairman of Moneysupermarket.com and Lloyd's insurance market, regularly shares his professional experience with young managers. And he knows what they are looking for.
"The questions are about organisational issues," he revealed in this CMI Insights post. "Sometimes they are about finance – 'how do I get access to capital to support my business?'
– but more commonly as their businesses grow, millennial leaders want to understand how to put structure into how they organise things."
BECOME AN ACTIVE LISTENER
If you have lots of business experience, listening to others can be difficult. However, great mentors should focus on acting as a sounding board to help mentees come to their own decisions.
Chelsey Baker, Founder & CEO of National Mentoring Day, explains: "To become a great mentor you should support and help the mentee to review their own situation through a process of reflection, questions, signposting, challenge and feedback."
Read more: how to be a good listener
LEARN SOMETHING NEW WITH REVERSE MENTORING
Want to be a great mentor? Get a mentor yourself.
Baker says: "Technological changes are moving very fast and some older staff can really benefit from reverse mentoring, where they are mentored by younger members of the team. If we want to support more women into leadership positions mentoring can be very beneficial."
In 2008, when former CMI president Mike Clasper was chairman of Her Majesty's Revenue and Customs (HMRC), he introduced reverse mentoring to the organisation to help create a more inclusive workforce.
Clasper, who was mentored by a white woman, a BAME (black, Asian and minority ethnic) man and a BAME woman from different departments, explains: "What I wanted to find out was what it was like working in the organisation as a minority at the time, not what it had been like as a minority ten years ago – that"
s what you'd get if you asked those at a senior level."
BE A POSITIVE EXAMPLE
Managers should be role models as well as rule-makers, and that is particularly important during the mentoring process.
Baker concludes: "I always like to inspire my mentees with real life examples so don't forget to share your own experiences and failures; this can be really useful to help the mentee avoid costly mistakes. Just one piece of sound advice can often be a catalyst of change for a mentee."
Visit National Mentoring Day for more information on mentoring
Image: Shutterstock
Powered by
Professional Manager