Reflections on the Conservative Party conference: a boost for skills and schools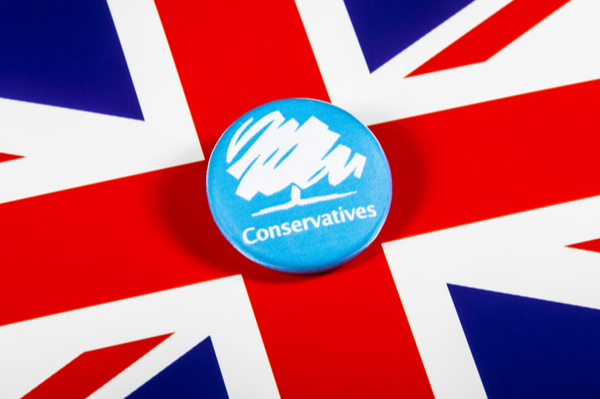 CMI's new head of policy shares his experience of political conference season
Rob Wall
The Conservative Party Conference saw a number of new policy announcements, and the occasional dancing Prime Minister! But what might it mean for managers and leaders?
Productivity
In his speech, the Chancellor Philip Hammond highlighted the importance of management in boosting productivity, and of business-led solutions for improving firm-level productivity. He said the Government would create a "Small Business Leadership Programme" to provide management training to 2,000 small business leaders. He also announced investment to strengthen local business networks and build new partnerships so that managers and leaders can learn about management excellence from each other and be encouraged to adopt new management practices and modern business tools.
Skills and apprenticeships
The Chancellor announced a number of reforms for skills and apprenticeships. He announced the establishment of a National Retraining Scheme to equip workers with the skills for the new economy. This will initially focus on digital and construction skills. The Chancellor also announced changes to the Apprenticeship Levy to allow firms to pass up to 25% of their levy to firms in their supply chain, and more funding for the Institute for Apprenticeships to speed up the introduction of new standards. The Government plans to discontinue the old frameworks so that all new apprenticeships will be mapped against higher-quality standards by the start of the 2020/21 academic year.
Education
The Education Secretary Damian Hinds spoke about the importance of technical and vocational education and committed new funding to support the introduction of T-Levels in 2020. The Government hope that T-Levels will become a new gold standard technical qualification, with the same brand and prestige as A Levels. A T-Level in business and administration in due to be introduced in 2022.
Damian Hinds also spoke about the importance of high-quality careers provision in schools and colleges, an issue that CMI has been campaigning on for some time. He announced plans to double the number of trained careers leaders in schools and establish new school networks to help increase work experience opportunities, get more employers into schools and ensure that young people have the skills they need to succeed in work and life.
Employment
The Business Secretary Greg Clark set out plans to promote flexible working and to highlight business practices on parental leave.
The Government will consider requiring employers to make clear, when advertising a vacant role, whether it can be undertaken on a flexible basis. Ministers recognise that many organisations have embraced flexible working and the benefits it brings, but feel that some employees still face barriers in raising this issue with employers.
The Government will also be consulting on whether to require employers with more than 250 staff to publish their parental leave and pay policies, so job applicants can make informed decisions when applying for a role. Statutory entitlements to leave and pay for new parents are key to 'good work' and to the participation and progression of parents, especially mothers, in the labour market.
We know that many employers go further than the legal minimum for parental leave and pay, but very few publish their policies openly. The thinking behind the Government's plans is that, as with gender pay gap reporting, transparency may shine a light on individual organisations' guidelines and encourage the adoption of best practice.
Rob Wall is head of policy at Chartered Management Institute
Powered by
Professional Manager