Advice:
How to interview well
Thursday 11 July 2019
From company research to suitable attire, here's how to make a good impression at a job interview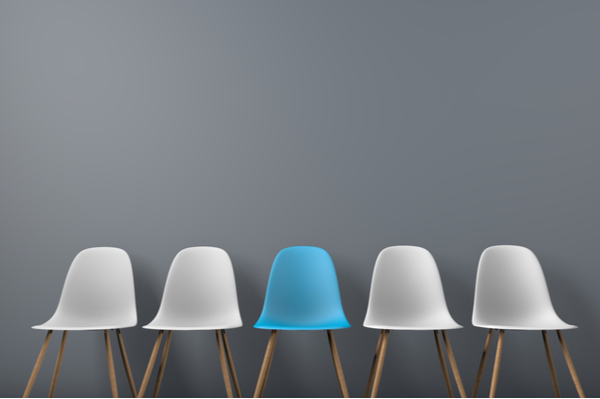 An interview is an audition; you need to fit the part of the perfect candidate. The spotlight will be on you, as you show them why you're someone they want on the team, and someone they can rely on when it's showtime. Your preparation will require a combination of research and practice in advance… then making the right impression on the day.
Do your research
Take the time to research the hiring organisation fully, so you know as much as possible about its activities, locations, and current status. Check LinkedIn, Facebook, and other networks to see if you know anyone able to share inside information with you. Checking the interviewer's LinkedIn can give you a sense of their personality, as well as their career path and track record with the company. Review the job posting and candidate specification in detail, to know exactly what the employer is looking for in their recruit. Also, look over your cover letter and CV so you can remind yourself about what you can offer the employer.
Practise your answers
Practice might not make perfect, but will help you make a good impression. rehearse your answers to frequently asked interview questions, such as:
Why have you applied for this role?
Your answer should reinforce why you're a good fit for the job and convey your enthusiasm for the position. Draw direct links between what they're seeking and what you're offering.
Tell me about yourself.
Your response to this should be well rehearsed, confident, and relevant, focused on things that relate to the job you're going for. Think about which of your hobbies reflect the prominent aspects of the role: project or time management could be reflected in organising a sports team or group trips, client-facing aspects could relate to public speaking or interest in meeting new people.
What are your weaknesses?
No-one is perfect and everyone can identify areas for improvement. But make sure yours are relevant to a professional context. Some choose to frame their negative traits in a positive light — such as being too focused on perfection or being too caught up in the finer details, but it's best to portray yourself honestly, so some self-evaluation is important here.
Where do you see yourself in five years?
Tell the interviewer how their job and organisation fit in with these ideas, which links back to why you applied to the role initially. Try to find their core company values and outlook and mirror it to your own ambitions. How will this specific job role and the skills you'll learn fit into your career ambitions?
Make the right impression
Wear appropriate interview attire. Arriving underdressed, or overdressed, reflects poor preparation or disregard for the occasion . Arrive early, giving yourself time to settle in, remind yourself of the interviewer's name, and put your phone on silent. Make conversation with the receptionist and take in your surroundings – you might notice something that will make a useful small-talk topic later.
Show enthusiasm and passion for what you do currently and what you'd like to do in your next job.Let the interviewer know that you love your work and are excited about this opportunity. Use your storytelling skills to share examples of what you have achieved in your current position. There's nothing better than a real-life story to engage your interviewer and show what you can do.
As part of your interview preparation, go through the CMI's Professional Standards and Competency Framework to find relevant competencies such as "I appropriately use negotiation and persuasion skills to gain the support of my team" or "I consider appropriate courses of action and am flexible to changing circumstances", then think of examples that evidence them.
Ask questions. Having questions prepared ahead of time that are specific and focused shows the interviewer that you've researched both the position and the company, and provides you an opportunity to talk about something you may not have been asked. Don't be afraid to ask questions as they come up – a really great interview will feel as natural as a conversation, and engaging the interviewer displays your confidence and your people skills.
If you found this useful, why not head over to our article, How to build a starter CV, which has top tips on getting your foot in the door at your dream company.
For even more careers content, visit CMI's Knowledge Bank.