Ageism affects everyone. It may even be the last bastion of "acceptable discrimination". A new CMI documentary explores practical insights to counter age discrimination and revolutionise managerial practice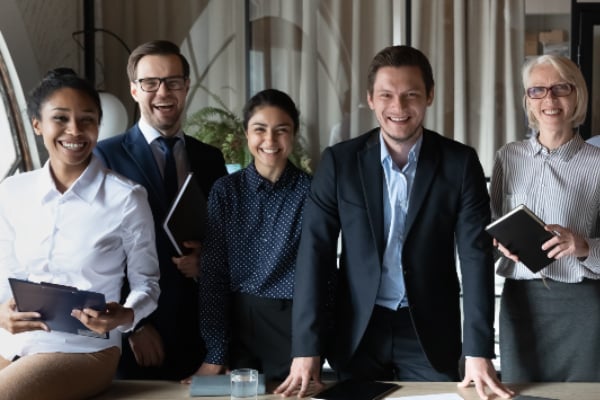 Whether it's older workers being made redundant to make room for "fresh" talent or younger workers having their knowledge and abilities questioned, age prejudice will be relevant to everyone at some time in their life. "Some people say it's the last bastion of the acceptable prejudice or discrimination," says talent and careers specialist Laura Walker, who took part in CMI's latest Workplace in Review documentary. "It affects everyone – you can be ageist against young people or old people, it works both ways."
While the consequential effects on an individual's self-confidence are obvious, what may be less obvious to employers and managers is the broader effect on their organisation's talent pool: by letting older workers go, organisations also lose their skills, knowledge and institutional memory, as well as potential mentors to support newer, younger employees. This will only become more relevant as people continue to work longer.
It affects everyone – you can be ageist against young people or old people, it works both ways
Laura Walker
In the 20-minute film, Steve Butler CMgr CCMI, chief executive of Punter Southall Aspire consultancy, explains how he has benefited from the abilities of both younger and older employees: "My older workers have more experience around managing client relationships and difficult conversations … [while] my younger workers come with the ability to challenge …. By getting the two groups to work together, I'm able to offer a much better service to our clients."
Organisations will suffer if they fall back on age stereotypes. The documentary reveals that targeted, practical actions such as reflecting on recruitment or redundancy processes can go a long way towards both creating a fair, inclusive workforce and making the most of all the talent and perspectives available to organisations.
Gen Z are already entering the workforce and are set to revolutionise the business world. By revolutionising managerial practice, we can make sure that they don't face age-related barriers during their career journeys.
Log in to watch CMI's documentary film The Workplace in Review: Age
Register for Free Access
Not yet a Member, Subscriber or Friend? Register as a CMI Friend for free, and get access to this and many other exclusive resources, as well as weekly updates straight to your inbox.
You have successfully registered
As a CMI Friend, you now have access to whole range of CMI Friendship benefits.
Please login to the left to confirm your registration and access the article.