Article:
CMI Highlights – 14 June 2023
Wednesday 14 June 2023
Pride Month – and making workplaces more inclusive for everyone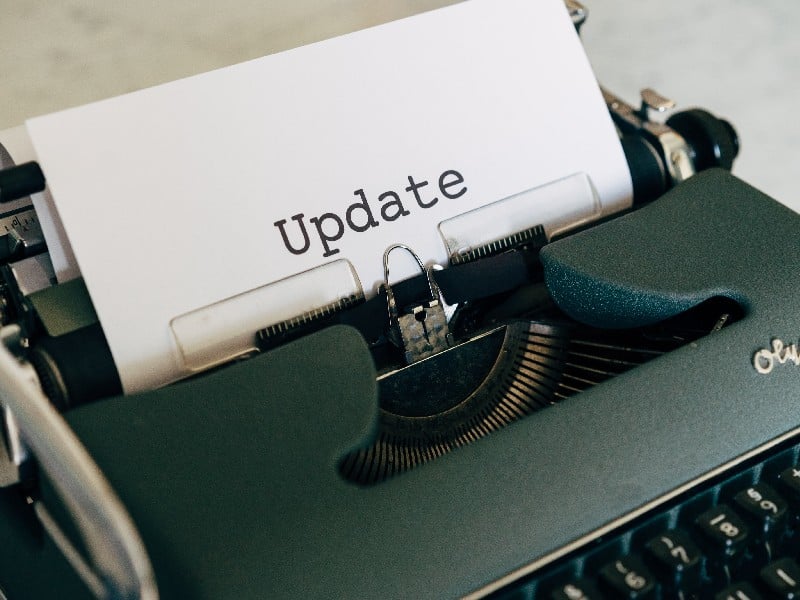 Dear all,
How are you celebrating Pride month? CMI's 75th Anniversary research revealed that nearly 25% of respondents who did not identify as heterosexual felt uncomfortable being open about their sexual orientation at work. We also found that LGBTQIA+ employees' earn less, lack leadership role models and are more likely to experience workplace conflicts. It's time for change.
Please do take some time to explore our Sexual Orientation and Gender Identity professional practice hub, where you will find research, resources, a documentary film – and much more – to support you in identifying and making the necessary changes in your workplace.
Making workplaces more inclusive
As managers and leaders we can each make small but meaningful changes in our practice to enhance diversity and inclusion for all members of our organisations.
We were delighted to see that the British Standards Institute (BSI) has released a new standard around menstruation and menopause in the workplace, full of helpful suggestions and practical ideas that can be implemented in businesses across all sectors and sizes. (Download it for free here – CMI members can also find it in ManagementDirect.) 
When releasing this new guidance, the BSI emphasised the importance of making work environments suitable for all employees, particularly in the context of current recruitment challenges and employee expectations. The power of inclusion amid the current "war for talent" was also one of the central topics at May's CMI Women Conference; we collected some of the best insights from the discussions to help you make your practice more inclusive here.
We'd also like your help in gathering some data on how we can make workplaces more inclusive: our head of policy and innovation, Daisy Hooper, is part of a steering group for a study led by Lancaster University looking to collect remote and hybrid working experiences of disabled workers. We strongly encourage any and all who fit this criteria to complete the survey, and/or share it with your own networks too to help ensure that as many voices as possible are heard through this research. Click here to participate in the survey, and more information on the research itself can be found on the project website.  
Leading the change
This all goes to the heart of this month's Professional Standard-inspired theme: Leading change and innovation.
In a Guardian article discussing the CBI's ability to win back support, Ann Francke OBE, CMI's CEO, emphasised the importance of "unwavering commitment and resilience" in achieving meaningful change. We've also been taking a closer look this week at how being aware of your external environment can help you plan for and manage change of different kinds, including:
Plus, don't miss the long read on the changes that AI is demanding from businesses. Learn more here.
Going global
CMI estimates that companies investing in leadership development programs witness an average 23% boost in organisational performance. We were delighted to see that OQ, the global integrated energy group based in Oman, recently signed an agreement to enhance the skills of 800 of its business leaders through the "Masar" Programme, which is designed according to international standards of the Chartered Management Institute. 
A symbol of quality
Finally, we're also proud to see the CMI's Chartered Management Consultant (ChMC) award attracting the spotlight. 
Since its official introduction, the demand for ChMC has significantly increased as firms recognise it as a distinguishing symbol of quality that provides assurance to both existing and prospective clients. The Management Consultant Association (MCA) reports that more than half of its member firms have now embraced the accreditation. 
PwC's Marco Amitrano ChMC penned a piece for Consultancy UK explaining how the award is sought after by clients who want to ensure that they are receiving high-quality services. Meanwhile Susannah Lindsay ChMC from IBM iX lauded its importance for digital technology consultants.
Find out more about the award here.
Wishing you all a brilliant week,
Ian
You might also like these posts on this topic:
Don't miss out - get notified of new content
Sign-up to become a Friend of CMI to recieve our free newsletter for a regular round-up of our latest insight and guidance.
CMI members always see more. For the widest selection of content, including CPD tools and multimedia resources, check out how to get involved with CMI membership.